Jan. 6 Holiday party at Wisconsin Club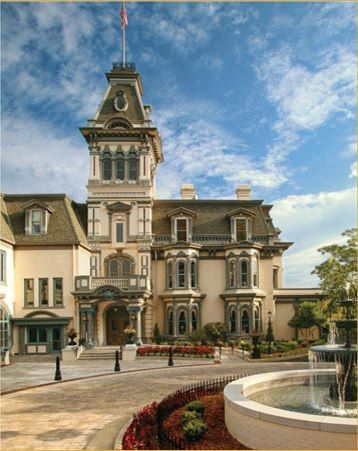 Start off the new year with friends and guests at our holiday party on Jan. 6, 2018.
A lovely venue awaits all Porsche Club members for the upcoming Holiday Party: the Wisconsin Club, 900 W. Wisconsin Ave., in downtown Milwaukee.
Built in 1948, this exclusive Club was originally the residence of industrialist Alexander Mitchell and his wife Martha. The interior is exquisite with original designs from Europe which include elaborate hand -carved mahogany woodwork, stained glass, and inlaid tile. The club is beautifully decorated inside and out during the Holidays.
We will be welcomed with valet parking, passed appetizers, and an outstanding dinner and dessert. This is an event you don't want to miss.
Invitations for the party will be mailed at the end of November 2017 and we're asking you to respond quickly once you receive the mailing as this event will be in big demand. If you have any questions please contact Betty Arndt, Social Chair, at 414-559-9480.
We look forward to having you join us at this special holiday party for all members and their guest. Jan. 6 is certain to be a memorable evening.
Event details and menu choices
Location: Wisconsin Club, 900 W. Wisconsin Avenue, Milwaukee. Enter lot off of l0th Street. Valet Parking.
Time: 6 p.m. Note, we have a large ballroom with lots of room and good bar service. Unlike the crowded bar area that we had last year at Mo's, we will have lots of room this year.
Menu: Choice of
a) Stuffed Chicken Marsala – Wild mushroom dressing rolled inside boneless chicken, roasted and sliced, finished with mushroom enhanced Marsala wine sauce and red jacket potato champignon.
b) Roast Prime Rib of Angus Beef – Slow roasted with a sea salt and cracked peppercorn crust, served with roasted garlic au jus and herbed fingerling potatoes.
c) Vegetarian Fantasia – Three ricotta and spinach stuffed pasta shells baked in Parmesan cream sauce, then topped with marinara sauce. Served with vegetable napoleon.
Dinner includes salad, chef's vegetable medley, oven baked rolls, New York Cheese Cake and your choice of coffee, tea or milk.
Price per person: The price is $40 per person for a $60 dinner. The region is subsidizing $20 per person for you and a significant other. (You may bring more guests. They will be charged at $60 per person).
RSVP Deadline: December 23, 2017.
RSVP: Download and complete this RSVP form and please mail your RSVP with menu selections and a check payable to "PCA-Milwaukee" to:
Betty Arndt
W353S3033 Tallgrass Court
Oconomowoc, WI 53066
Posted on Friday, October 20, 2017 10:09 AM, updated on Thursday, November 9, 2017 11:07 AM
Return to List of Journal Articles