Drive to Elkhart Lake photos
Tour leader Jim Lindenberg reports: We had 39 signed up, but the severe thunderstorm warnings and heavy rains scared off 60% of the group. We ended up with 17 brave souls on the drive up (8 cars) plus 1 couple met us for dinner. They were already in Elkhart Lake for many of the other festivities. That made 19 for dinner.

The safety meeting was held under cloudy but dry conditions. No umbrellas needed. The first third of the drive was completely dry the second third was during some down pours and broken tree limbs in the road which we all successfully dodged. And the last third was under just drizzling sky's. Our walk, after parking, to Lake Street cafe was also dry and as we ate the skies began to clear. We enjoyed a not so crowded inspection of a slightly less than full group of entered cars. But a very nice, diverse selection of cars to view.

The food and comaraderie at Lake Street Cafe was outstanding. All of us were glad we faced the weather and won.
Thanks to Al Wagner for these photos.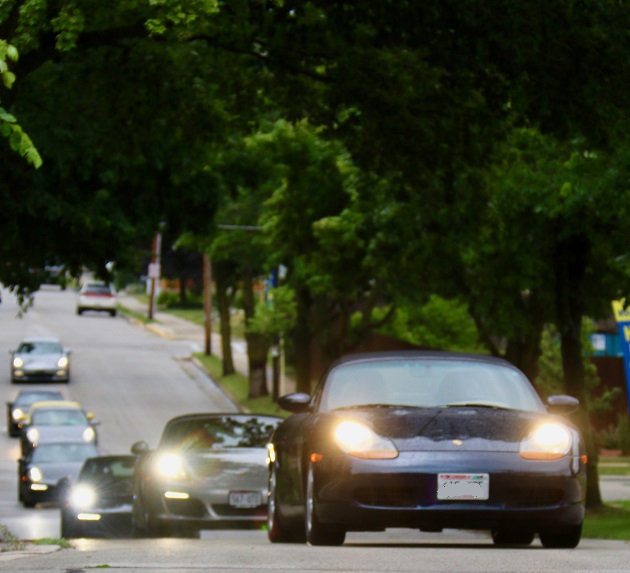 Departing Cedarburg for Elkhart Lake.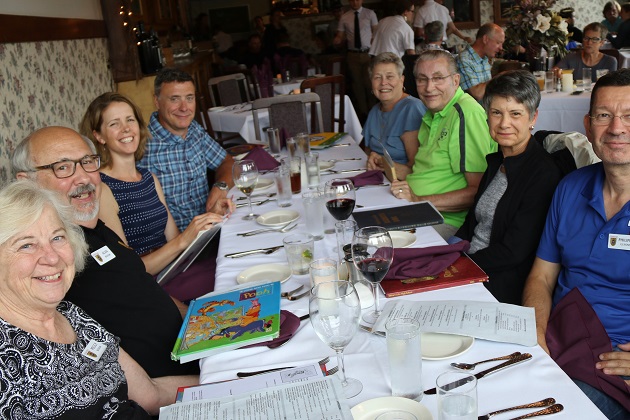 At Lake Street Cafe: (L-R), Peggy Bloom, Alan Bloom, Kristen Cook, John Cook, Karen Gnatzig, Marty Gnatzig, Ellyn Wagner, Philippe Guyony.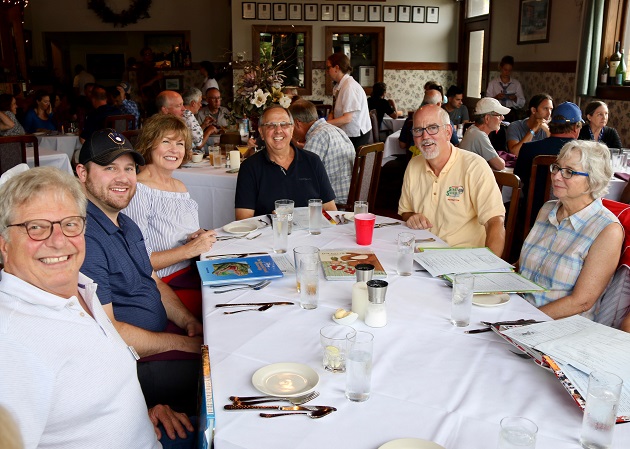 L-R, Bob Shellman, Dominic Densow, Susie Lindenberg, Jim Lindenberg, Terry Royals, Betsy Royals.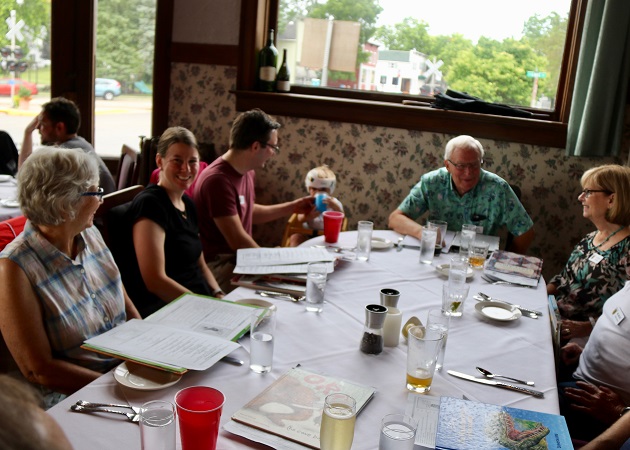 Betsy Royals, Emily Karls, Matt Karls, young Jason Karls, Bill Frazier, Jo Ann Frazier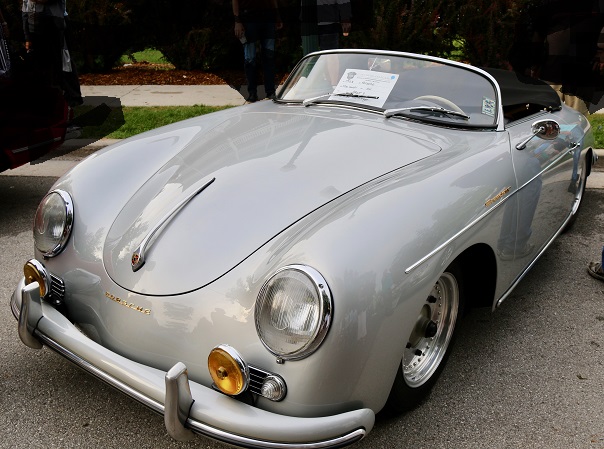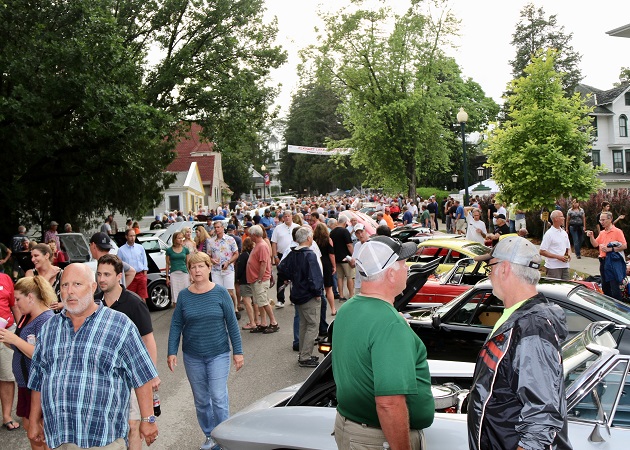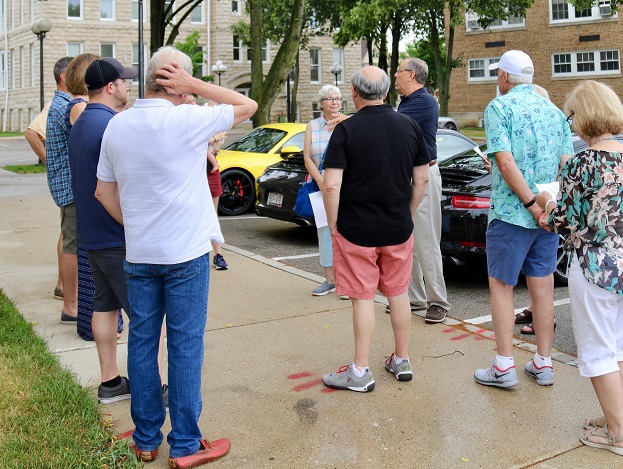 Tour leader Jim Lindenberg provides instructions prior to departure.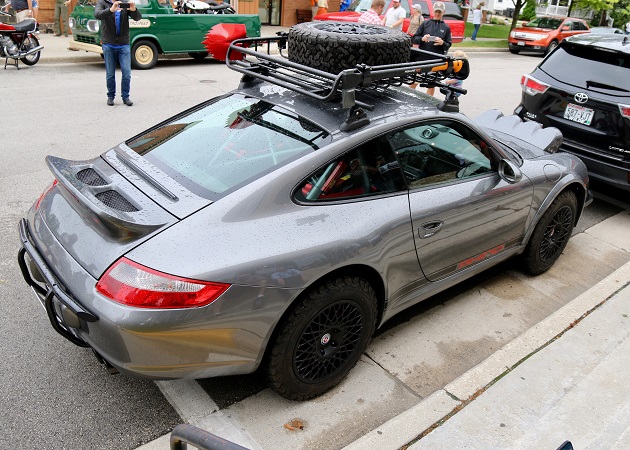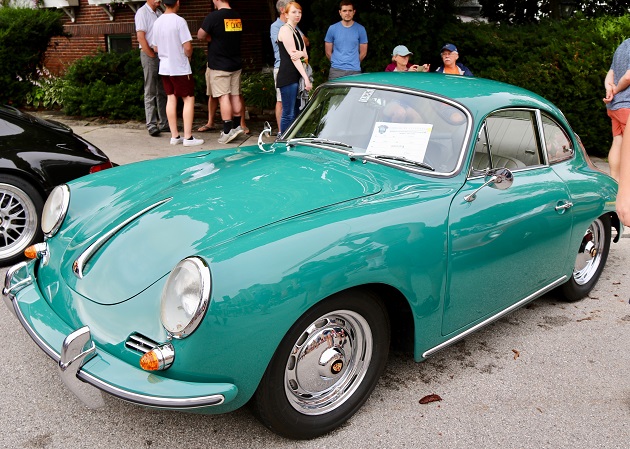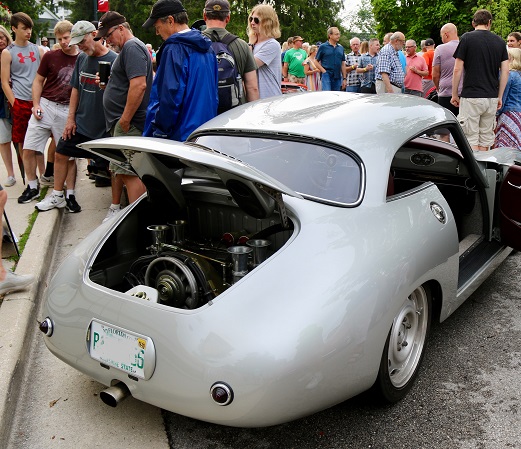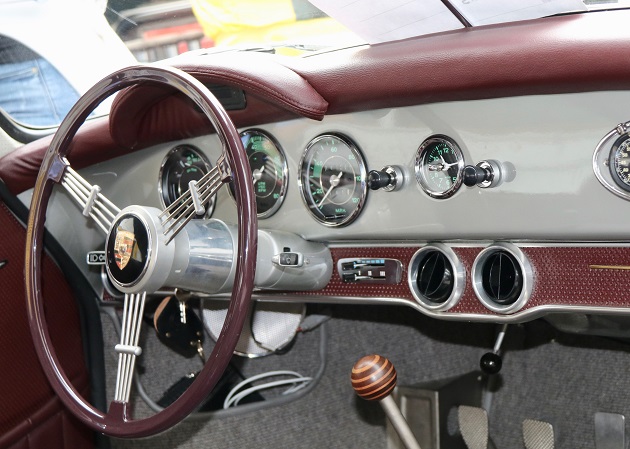 Posted on Monday, July 22, 2019 10:08 AM, updated on Monday, July 22, 2019 11:36 AM
Return to List of Journal Articles