Vote for 2020 board
The following members, in good standing, are running for one of the four open positions on the region board of directors. Four members will be elected to serve a two-year term, January 2020-December 2021. To cast your ballot, send an email with the names of up to four candidates to Jeff Chang, jchang996@gmail.com, no later than Nov. 30. Include your name in the message and your PCA membership number if you have it handy.


Candidates:

Dan Johansen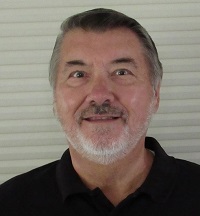 Since joining the PCA in 2015 my wife Pat and I have had many positive experiences including great tours, particularly the Canadian Grand Prix, picnics, the holiday party, DE and many others. After getting so much from the club I want to try to do something to contribute to the success of these great events, and assist in new initiatives as they develop. We are currently members of the social committee and have helped in small ways at Carrera Chili and the picnic. We have heard from PCA members from outside of our region who are impressed by the friendliness of our group. This helps inspire me to help our club continue to be successful.
Gene Guszkowski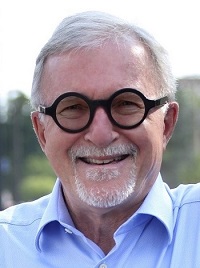 My name is Gene Guszkowski and I'm pleased to state my interest in running for a position on the PCA Milwaukee Region Board.

I've been a member of the Club since 2003, initially joining after purchasing a 1997 Boxster in 2002 and eventually adding a 1988 911 Carrera 5 years later. I was active until the 50th Anniversary of our chapter, especially in Concours events, but business and family intervened after that time and my participation in club activities waned until October of 2017. At that time, I met Greg Kizevic at Cars and Coffee. Greg noted that organized Concours activities had stopped but encouraged me to reconnect with the Club.

Since the Spring of 2018 I have been actively involved in both the revival of Concours Events in our region and also initiated the Cool Cars in Cool Places that some of you participated in during 2019. I have attended many of the monthly Board meetings in the past year and a half and am always impressed with the energy, interest and creative new ideas/activities that come from the current Board.

I feel the time has come to end my "apprenticeship" and step up to a board seat. The 60th Anniversary will be a terrific springboard to raise our profile, encourage membership participation and to expand our Club's relevance with other community outreach programs like our recent Food Drive Event. I am ready to be an integral part of this bright future! Our incredible cars are the bond that connects us, but it's the people in this club and the relationships that we are building with each other that sustains us and the PCA Milwaukee Region.


Tony Quebbemann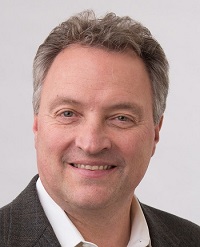 Within my current position I have taken some time to conduct some research to consider the process used by the Milwaukee Region PCA to select board leadership. I believe our local group has been fortunate to experience several gains in club leadership, event variety, event participation and raw member growth. We have the benefit of wonderful people who are willing and volunteer to come out and create an exciting experience available for the member body at large.

I would like to continue to fuel and build upon this passion. To do this at the top management level, it would be optimum to have a Vice President shadow the current President, then transition to President and thereafter transition to an active Past President for club strength and continuity. Once President, the title of Past President is guaranteed. But to strengthen the role and carry a board position should offer the best base to build upon. So, it is with this idea that I'd like to offer my service.

I have sincerely enjoyed what I see as the midwest, hard-working, open, welcoming and friendly attitude of the people in our club. I believe we are a well-positioned group that is neither too big to be impersonable (no cliques I'm aware of), nor too small to enjoy the benefits natural to large member groups.

Moving forward I see continued work to be done with:
New members: involve more people – include younger and more diverse members where possible
Autocross program participation and development
SUV member participation
Car Control program development to be known as a resource for teen driving and a general member area of strength for education and instruction
Charity development as an organization that has an active element to give back to our community.
I have had the honor to spend the last four years; one as VP and three as President serving on the board. I hope you have found some benefit as a result and would ask for your continued support with a vote for service upon the board for another term. Many thanks for your consideration.



Brian Till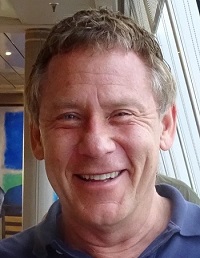 I have been a Porsche owner (and PCA member) for 19 years. While I have participated in various events such as DE, driving tours, seminars and such, I have an interest in shifting from being a participant (which I would continue to do) to having a more active role in keeping the Milwaukee region vibrant and supportive of members and their interests.

What I like most about the region is the quality of the people I have met. I transferred here (from the St. Louis region) 4 years ago and the folks I have met have been very friendly and welcoming. Also, I have appreciated the range of activities the Milwaukee region has to offer. My primary interest early on has been DEs, but I think that providing more opportunities for driving tours in also a great way to experience the performance of our cars while also providing more opportunities for making new friends.

I have had my 2000 Porsche Boxster S for 19 years and my 2002 Turbo for 8 years. Both are 12 months a year drivers. The PCA has been a great way to enjoy my cars as part of a community.





Alan Wagner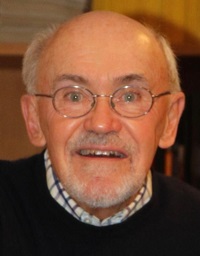 My name is Alan Wagner. I first became aware of the Porsche marque when I was 14 years old and was just getting interested in cars. I was amazed to learn from Road & Track that RS60 Porsches, powered by 1.5-litre engines, finished first and second in that year's 12-Hours of Sebring endurance race, several laps ahead of their Ferrari and Maserati opponents which were powered by engines having twice the Porsches' displacement. It was said that the Porsches didn't out-power their opposition, they out-smarted it. It was at that time that I vowed what each of you obviously has: "Someday, I'll own a Porsche."

Since that vow was fulfilled 14 years ago, I've been a member of the Milwaukee Region, and have been very active in the club. I have served as either chair, or co-chair, of many committees including Social, DE, Insurance, Tour, and most recently, the 60th Anniversary Planning Committee. You'll soon be hearing about the many exciting 60th Anniversary-related events planned for 2020. I have also served on the board on two previous terms, but each of my previous terms was separated by a term when I was not on the board, to allow other voices to be heard. My goal has always been to provide a plethora of events so that any member can find at least one activity in which they want to participate. I think the club has accomplished this in recent years, and I want to continue that trend. My goal is for the club to have a strong and sustainable program for the foreseeable future. I ask for your vote as I run for another board term.
See top of this article for the process to cast your ballot. Deadline is Nov. 30.
Posted on Saturday, November 2, 2019 12:00 AM, updated on Thursday, November 14, 2019 9:33 AM
Return to List of Journal Articles