December 2010 Steinlifters Online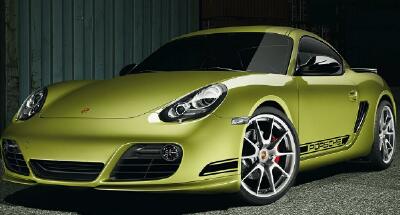 The new 2012 Porsche Cayman R.
Greetings of the season Milwaukee Region PCA members. Our 50th anniversary year is winding down. While there are no club events this month, the board has been busy preparing for the future. At the meeting on Dec. 2, new board members were seated as a result of the recent election, and new officers were selected by the directors. You can read about the new leadership team in this newsletter. Also check out the list of new members that we are welcoming, the listing of December membership anniveraries and more.
New board members elected
Region members cast their ballots in November and elected the following to two-year terms on the region board: Greg Kovacs, John McGarry, Gary Messing and Renee Messing. These four will join Todd Roberts, Ron Pace and Rick Zinda, who are serving the second year of their two-year terms. In January, the board will appoint a fourth director to complete the remaining year of Don Kiepert's term. After many years of service as a board member and officer, Don has resigned from the board. In the January edition of Steinlifters Online we will profile each of the board members to provide additional information about the region's leadership team. Thanks to Jerry David, Don Berchem, Don Kiepert and Paul Stewart for their board service.
The new board elected officers at the Dec. 3 board meeting.

The 2011 board includes left to right Ron Pace, vice president; Renee Messing, treasurer; Greg Kovacs; Rick Zinda, president; John McGarry, secretary, and Gary Messing. Todd Roberts is not pictured.
A Salute to Don Kiepert
By Ron Pace, Region Vice President
It's my pleasure to write a few words to express the Milwaukee Region's gratitude to Don Kiepert, who has served as President for the past four years. Don joined PCA in 2000 and since the day he joined he has been an enthusiastic participant. A man on the move!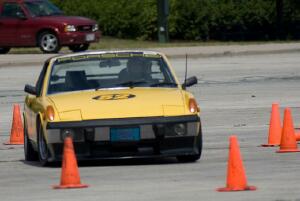 It didn't take Don long to step up and contribute in a variety of ways. Early in his membership he authored fascinating articles about the mechanical upgrades he was doing to his Speed Yellow 914. Titled the 914 Nook, these articles and great pictures regularly appeared in our printed newsletter. Many of us waited with great anticipation for the next edition of the Nook to see what Don was up to during the off season. It wasn't long before Don took over as Editor of the Steinlifters newsletter. As volunteers diminished, Don was willing to take on the expanded role of Editor plus layout designer. Don performed this monthly task for several years until the expense of printing and mailing a newsletter became an economic hardship to our Region. His role as editor/layout person overlapped two of his years as Region President. Talk about double duty!
Don organized the region's participation in the 2009 Germanfest at Milwaukee's lakefront. He also continues to actively participate – and regularly places among the top finishers – in our region's autocross events. He is a driver education guy too. You'll find Don navigating the Blackhawk and Road America courses expertly each year. You'll also see Don at tech sessions, driving tours and social events. In 2010 – our region's 50th anniversary year – Don participated in virtually all anniversary-related events.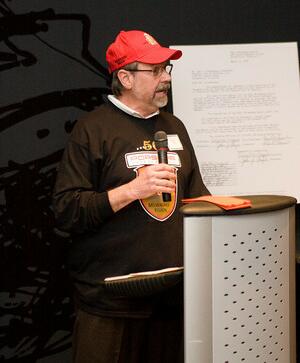 Every month for the past four years Don has chaired the Board of Directors meetings. This monthly commitment is not insignificant as it requires pre-meeting preparation and post-meeting follow up. Not to mention the challenge of keeping order and focus at the meetings when you have a bunch of Porsche nuts sitting around the same table. At times it is rather like herding cats!
While he's stepping down from the Board, Don's not letting up on the accelerator of his involvement with the region. He has agreed to co-chair the Autocross committee for 2011 and no doubt he will be flashing through the turns at our DE events and on the autocross course.
Thanks Don for all you've done and your service to the region's members. Words do not adequately express our appreciation for all that you have done. Enjoy the years ahead as an active member, with somewhat fewer commitments.
Upcoming events
Jan. 6 - Board meeting. Members always welcome to attend. Meetings start at 6:30 p.m. at Brew City Grill, 10250 N Cedarburg Rd., Mequon, WI 53092. Brew City is on Hwy 57 between County Line Road and Donges Bay Road
Feb. 5 - New! Carrera Chili. A decades-long tradition in our region, Turbo Spaghetti alternates with Carrera Chili as the dinner entree for our annual social get together in winter. In 2011, it's time for chili. Members and guests are invited to cook up a batch of their secret chili recipe. The club will provide salad, condiments for chili, desserts and beverages. Stacey and Geoff Wilde will be our hosts for the 2011 event. Geoff and Stacey live in Racine and have hosted this event in the past. More details to be posted.
We need your ideas for tech sessions -- topics, possible locations
The Tech Sessions committee is asking members to suggest topics or possible locations for tech sessions that we can schedule for the early part of 2011. We usually schedule tech sessions on Saturday mornings during the non-driving season (translate to winter months). What do you want to learn about regarding Porsche maintenance, upgrades, equipment, etc.? Is there an interesting shop in the area that performs upgrades or fabrications that might be willing to open its doors for a tour and a talk? Provide your ideas to Don Berchem, dber356@charter.net
Welcome new members
Michael Bolton and his wife Mary, Fox Point, 2004 Boxster S
Donald Reidy and his wife Jennifer, Muskego, 1986 944
David Smerchek, Union Grove, 2007 911 Carrera
Brett Stabelfeldt and his affiliate member Taylor Deutsch, Wauwatosa, 1984 911
Transferring from Northern New Jersey Region is George Kowalski, Franklin, 2009 Cayman S
New member profiles
Editor's note: In this column we invite all members to tell us about themselves and their Porsches. Contact the online newsletter editor with your information -- your car, unique features, how you found it, etc.
David A. Novaez and his wife Kristin purchased a 2008 Cayman S back in July. David notes he has been a Porsche enthusiast for many years, purchasing a new 944 back in 1987. The Cayman is their second Porsche "but I think it's safe to say that it won't be our last," David said. "My wife absolutely loves it." They started looking at Porsches via the Internet and found several that might meet their needs. "We thought the Cayman would be perfect so we went to Concours Motors to further investigate the model. Upon seeing the Cayman, we knew it was our ideal car," he said. They continued to shop the Internet and finally found the car they wanted in California through USAA buying services. "We got a great price and had the car shipped directly to us. It's been a heck of a ride ever since."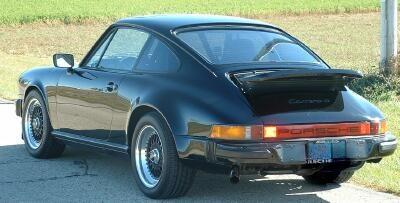 Ray Atchinson recently transferred to our region from the Chicago Region. He drives a 1977 911S. He added a functional 964 rear deck wing, SC flares, updated cooling, but backdated heat and ceramic coated early exhaust. Front suspension is Bilstein/Eibach coil-over with RSR low friction bushings and bump steer. Track upgrades include Performance Friction brakes, roll bar with Schroth harness, Hero HD and Qstarz data logging. "The car's name is Lazarus - this is its third engine and third or fourth makeover since I've owned it," Ray said.
He previously owned a 1986 944 Turbo that "burned to the ground after a fuel rail leak erupted while driving with my then 8 year old son," Ray said.
Of the 911S, he said he that the engine self destructed in the first week after he bought it and "I started down the slippery slope."
His "home track" is Blackhawk Farms in Rockton, Ill., the site where our region often hosts drivers education events. He works in Fond du Lac where he is a VP-Business Development for Global Parts and Accessories. He received his undergraduate degree from Empire State College/SUNY, a Masters in manufacturing management from GMI (now Kettering University) in Flint, Mich., and a Doctorate in Business Administration from Nova Southeastern University in Ft. Lauderdale, Fla.
We look forward to seeing Ray at our DE events and on driving tours.
December membership anniversaries
Congratulations to these members who are observing a membership anniversary with PCA this month:
| | |
| --- | --- |
| Elliott Papermaster | 1968 |
| Timothy H. Selby | 1970 |
| Daniel E. Argall | 1984 |
| Tom Vandenberg | 1991 |
| Wolfgang Hemschik | 1992 |
| Dale R. Miller | 1993 |
| Robert Obradovich | 1993 |
| Paul J. Roller | 1998 |
| Lee A. Heppe | 1998 |
| Larry Miley | 1999 |
| Lester P. Walenta | 1999 |
| Anne E. Ehle | 2000 |
| Cathy Stottlemyer | 2000 |
| William F. Lahner | 2002 |
| Jon J. Schlindwein | 2002 |
| Jim Strottmann | 2002 |
| Andrew Murawski | 2003 |
| Charles D. Hays | 2004 |
| Noel J. Saubers | 2005 |
| Sudhir Chhikara | 2005 |
| Geoffrey W. Borst | 2005 |
| Jerry B. Wachowiak | 2006 |
| Dave H. Anderson | 2006 |
| Timothy S. Trotier | 2006 |
| Jurgen Rott | 2007 |
| Marc A. Abernethy | 2007 |
| Michael H. Monroe | 2007 |
| Robert P. Schwade | 2009 |
| Scott Pietila | 2009 |
| Geoff R. McLaughlin | 2009 |
| Art R. Maurer | 2009 |
| John P. Donovan | 2009 |
| Sean F. Moriarty | 2009 |
Classifieds
Remember, you can advertise your Porsche or Porsche-related items free of charge. The website has the instructions on how to submit an ad to the webmaster. See the latest classifieds here.
Ethanol-free diet for your older Porsche
Thanks to region member Fred Schwierske for the tip found here -- a listing of gas stations in the U.S. that sell ethanol-free gas. If you prefer to fill up your older Porsche with this fuel, you may want to bookmark the web page with the listing. Note, the web page also invites visitors to add stations to the list.
Autocross awards presented in November
Region members and their guests enjoyed a casual get together over dinner in mid November at the Packing House restaurant near Milwaukee's airport. At the conclusion of dinner, awards were presented to the top autocrossers in our region. Read the details and see the photos here.
November 2010 sales of Porsches in U.S. up nearly 50 percent

Home page photos -- thanks for supplying, more are welcome
Thanks to Lynn and Dave Zimmer and Patrick Seroka for providing the webmaster with photos for the site. When you refresh the home page, the large inage on the page in the area reading "Join Us for ...." randomly displays various images of stunning Porsches. Your Porsche can be here too. Send a large-size photo (at least 1000 pixels x 1000 pixels -- can be larger too) to beverly.jurkowski@sbcglobal.net
Comments, story ideas are welcome. Send them to Region webmaster and online newsletter editor Beverly Jurkowski at beverly.jurkowski@sbcglobal.net
Posted on Monday, December 6, 2010 12:00 AM, updated on Wednesday, May 17, 2017 1:04 PM
Return to List of Journal Articles