January 2012 Steinlifters Online
Happy new year. With the winter holidays behind us, planning is under way for a new year of activities. In fact, a number of activities are already on the calendar. In this issue we also announce the new board of directors who were elected in December. We thank them for stepping up to lead our region.
The 2012 board members are:
George Kowalski, president
Greg Kovacs, vice president
John McGarry, secretary
Renee Messing, treasurer
Donna Daufenbach, director
Gary Messing, director
Ron Pace, director
Rick Zinda, director
Wanted: Committee members and helpers
Can you spare a few hours this year to assist on any of the many committees that make your region effective? You may not have time to chair a committee but offering to help with an event or some other aspect such as planning or handling RSVPs would be appreciated. Affiliate and family members are welcome to be a part of the volunteer force too. What committees do we have and what do they do? Here's a sampling:
Tech sessions - Plan interesting gatherings such as garage tours, technical sessions about maintenance, new vehicles, etc. Approach local dealers (factory and independent) or members or other shops to arrange for sessions they could host. If you have ideas or can help, contact Don Berchem, dber356@charter.net
Social activities - Spouses of members may have a knack for planning dinners or other social events. Make arrangements with restaurants or bus companies (for a trip to the Chicago Auto Show, for example). Find great places to drive to for breakfast, lunch or dinner. Suggest -- and help plan -- other ways we can get together. Contact Kim Zinda. kim87@earthlink.net
Autocross - You may not want to drive autocross but can you help with set up, timing, working corners, etc.? Training is available for the technical assignments. Any help is greatly appreciated. Contact George Kowalski. caymans1021@gmail.com
Newsletter - Like to write or take pictures? Submit a write up with photos of events that you participate in this year. Your input will be greatly appreciated. Contact Bev Jurkowski. beverly.jurkowski@sbcglobal.net
Driver education - There is always the need for help at the track on track days. Help with registration or other duties. Contact Terry Royals. milwaukeeDE@aol.com
Upcoming events
Jan. 24 - 24 hours of Daytona, sponsored by Rolex. Details here.
Feb. 2 - Board meeting. 6:30 p.m., 60th and Good Hope, Milwaukee. Members always welcome to pull up a chair and join in the conversation.
Feb. 4 - Join us for a Saturday morning tech session at Ron Pace's toy barn in Saukville. A race course driving simulator will test your skills. Grab a cup of coffee or a soft drink and idle some time with other gear heads. Details here. RSVP required.
Feb. 18 - Turbo spaghetti is our annual get together in February for a social evening. Bring a batch of your family's secret pasta sauce and enter it in our friendly competition or just come and sample as many sauces as you like. Details including RSVP deadline here.
June 23 - Ladies driving tour -- Fox Valley region's annual tour for women. New Glarus is the destination for 2012. The Fox Valley group will establish a meeting point for women Porsche drivers from the Milwaukee area. Details here.
July 8 - 14 - Porsche Parade, the annual gathering of PCA members. Salt Lake City is the venue for 2012. Put this on your calendar. You'll meet people from all walks of life who love Porsches. Every day offers a variety of activities, all centered on Porsche.
Aug. 10 - Driver education at Road America. More details will be available shortly. Spend a day on the track in your Porsche with a driving instructor if you're a novice or want tips to improve your safe-driving skills. If you're experienced, enjoy more seat time on this outstanding track.
New helmet standard for 2012 for DE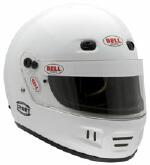 Attention participants in drivers education. New helmet standards go into effect in 2012. Members who plan to take part driver education are reminded that the helmet standard in 2012 changes from year 2000 Snell certification to Snell 2005. Chief driving instructor Ron Pace recommends a Snell 2010 SA certification be obtained. He also recommends a neck restraint system such as the Hans device.
There are a number of retailers in the area that sell racing gear. Check out Pegasus in New Berlin, Wis., 800-688-6946, or Northstar Motorsports in Lake Barrington, Ill., 800-356-2080.
If your Christmas stocking was filled with some green bills, treat yourself to a new helmet that conforms to the updated standard.
Welcome new members
The Milwaukee Region welcomes the following members who joined in the month of December:
Ross Gulotta, of Brookfield, 1988 Carrera
Aaron Hoffman, of Chicago, 2010 GT3 RS
Frank LaVora, of Franklin, 2004 996 Turbo
Transferring to our region from the Central Wisconsin Region is Chris Kohn and his affiliate member, Courtney. They live in Milwaukee and drive a 2007 911.
January membership anniversaries
Diane M. Carey 1965
Michael G. Roubik 1977
Gregory P. Formella 1980
David Kittleson 1990
Gary Princl 1991
Roy W. Olivier, Jonathan M. Hershey 1998
Richard W. Hilgendorf 1999
John P. Poull Jr., Wingate F. Clapper, Edward F. Treis, Aaron M. Hauschildt, Nick Schmidt 2002
Todd N. Roberts, Gene Guszkowski, Jeff Barr, Jack J. Ford, Samuel D. Dickman, Andy F. Stever 2003
Steve Dimakos 2004
Tim K. Lynn, Jeffrey A. Jaeger 2005
William K. Oberbeck, Wilfred B. Szerenyi, John W. Orth 2006
Thomas E. Klatt, Benjamin D. Duke, Austin E. Stich, Richard J. Kreul 2007
Ben I. Boldt,Mark D. Weber, Michael T. Jarrett, Greg Kizevic 2008
Ryan T. Schuelke, Christos J. Karampelas 2009
John C. Johnson 2010
Jim D. O'Rourke, Loren P. Bartz, Marc Vandiepenbeeck, Edgar H. Vargas, Michael D. Elliott 2011
More holiday party photos
We reported on the 2011 Holiday party in the December newsletter. Here are a few more photos from the event.
Classifieds
The classifieds section of our website are the best deal around. Free to members to buy, sell or trade Porsche-related items. Read the latest classifieds here. Note: Your ad runs for three months. After three months it automatically is pulled from the site. You need to alert the webmaster if you want to reinstate the ad.
Boxster, Cayman earn spot on Best in 2012 list
Car and Driver magazine named the Boxster/Cayman to its 10 Best cars in 2012 list. Read the article here.
Check out the upgrade under way at Blackhawk Farms
See photos of the construction progress at Blackhawk Farms Raceway. This is a popular track used by clubs for driver education, including our region. Details here.
Porsche 2011 sales in U.S. up 15 percent
ATLANTA - January 2, 2012 - Porsche Cars North America, Inc. (PCNA), importer and distributor of Porsche sports cars, Cayenne SUVs and the Panamera four-door sports sedan line-up in the U.S., today announced December 2011 sales of 1,834 vehicles and year-to-date sales of 29,023 vehicles. The year-to-date sales compare to 25,320 vehicles sold last year - a 15 percent increase.
"2011 represents a very positive step forward for Porsche and demonstrates the brand's continued strength in the U.S. market," said Detlev von Platen, PCNA's president and CEO. "We are confident we will build on this momentum moving forward into the new year with the launch of the 7th generation 911, a new Boxster and several other new products."
Much of Porsche's 2011 sales success can be attributed to the continuing momentum of the Cayenne SUV. Sales of the Cayenne in the U.S. were 12,978 in 2011 compared to 8,343 in 2010 - a 56 percent increase.
Another highlight for Porsche last year was the continued success of the 911. With the all-new 911 Carrera and Carrera S due to go on sale in the United States February 4, 2012, sales of current models continue to be strong. Annual sales in 2011 were 6,016 compared to 5,735 in 2010, an increase of 5 percent.
Also in December, sales of Porsche's Approved Certified Pre-Owned (CPO) vehicles rose to 538 versus 533 during the same period in 2010. CPO total sales in 2011 were 8,323 compared to 7,298 in 2010.

Posted on Thursday, January 5, 2012 12:00 AM, updated on Monday, January 9, 2012 2:37 PM
Return to List of Journal Articles