November 2012 Steinlifters Online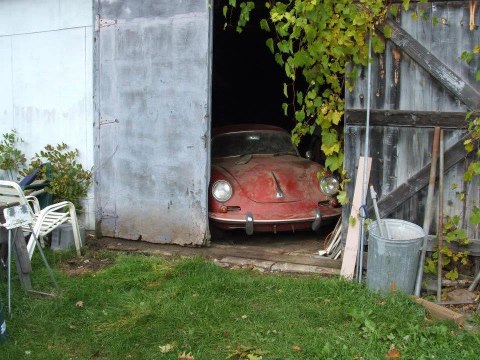 The calendar of activities for our region is winding down. It's been a great year, hasn't it? Check out the reminder for the Holiday Party. We have a nice menu planned. The price includes your beverage (not cocktails), dessert and gratuity. The table conversation should be priceless.
Also check out reports of recent events and some fun videos and other links to items of interest for people who are passionate about Porsches.
Upcoming events
Nov. 17 - Meet for coffee. A new monthly event. Details here.
Dec. 8 - Holiday party. The annual holiday party features a special menu that includes your entree, dessert, beverage and gratuity. Dress up or dress comfortably. We need more RSVPs to hit the minimum requirement to hold this space at the lovely Red Circle Inn. Details here including the RSVP form:
Election time! No, this isn't a political ad for the next occupant of the White House. It's the annual election of the board members that will represent you and your interests in the club. See who is running for office and cast your ballot via email. Details here.
November membership anniveraries
Congratulations to these members who are celebrating their PCA membership anniverary this month.
Gregory W. Baker 1972
John S. Grant 1981
Rick Yanchar 1987
James F. Knupp 1988
James Page 1988
Renee Messing 1992
Jay Moll 1997
Paul D. VanDuyne 1998
Gregory V. Kovacs 1999
James L. Kochan 2000
William R. Tisdale 2001
Mark J. Wimmer 2001
Timothy J. Helz 2004
Brad J. Dickmann 2005
Steven J. Binkley 2005
James P. Hudson 2005
Chris Griswold 2006
Terry Royals 2006
Mike Radle 2007
Douglas Feistamel 2007
Mike P. Bolton 2010
Dave R. Smerchek 2010
Don J. Reidy 2010
Brett W. Stabelfeldt 2010
James R. Hoffman 2010
J d D. Townsley 2011
Geoffrey T. Hogan 2011
Thomas J. Perlewitz 2011
Mark Eckhardt 2011
Pat J. Fowler 2011
Welcome new members
We welcome one new member -- Lars Nielsen of Hartland, who joined us in October with his 1987 930 and Gustavo Gonzalez Siab who transferred to our region in October from the Gold Coast region. Gustavo drives a 1999 911 and lives in Kenosha.
Board member profile: Ron Pace
Many times folks ask me how I got involved in fast cars and specifically Porsches. Some of you may know the story and if so, go get a cold beverage and enjoy the Packers game. For those of you who don't - read on for a bit of trivia.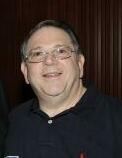 Originating from Connecticut, I got involved in fast 4 wheel vehicles early in life. My Dad owned a J2 equipped Oldsmobile with three 2 barrel carburetors that I learned to drive with. Working two jobs while in high school I managed to buy a 413 Max Wedge Dodge to terrorize the streets. It was a 2-door post car, Plain Jane beige, with the only options for go-fast purposes. It even had a heater delete – which was a real treat when driving the car in the Connecticut winters – yes it was a daily driver with 4:13 gears. It looked like your grandmother's grocery getter and managed to make more than its share of car payments at stop light grand prix's. It even did well on Long Island at the connector roads that made Baldwin Motion Performance famous.
The car was sold to pay for the first few years of college, but the itch to go fast never seemed to go away. So I managed to land a job testing rail dragsters on Wednesday afternoons at the now defunct Connecticut Dragway in my junior year at college. If I didn't blow the setup to bits or get myself hurt, a West Coast pro driver used the setup the following weekend. Hey it paid the bills and was a blast.
Understand that at that time the motors for dragsters were in front of the driver and the drive shaft was right below your butt. Talk about painful birth control in the making – that is it. As I approached my senior year, I learned about the SCCA Trans Am series. I didn't know a thing about road racing but I did know how to drive fast. An SCCA driver's school later, a trip to the local Chevy dealer checking the right boxes and I had a Camaro Z28 Trans Am race car. My fist race was at Lime Rock in May of 1969. I quickly learned that it took a lot more car, practice and skill than I had to play with the likes of Donohue, Saage and Posey. I also learned that if you want to make a lot of money in racing start with a lot more!
Fast forward past some muscle cars, a year in the Busch North series, marriage, a few children, a number of sports cars and emission killing performance regulations. It was 1985; I had a 1982 Datsun ZX Turbo and was in the market for a replacement. The press on the new Porsche 944 Turbo was enticing, but I had never driven a Porsche. Besides I lived in Rochester, New York – land of 150" of annual snowfall.
I went to the local dealer and he had a normally aspirated 944 to test drive. Wow – was I impressed. This car went around turns faster that the Z28 and could it stop! I then drove a 911 Turbo. What power, but talk about a tail happy car? In any event, after a skillfully assembled speech to my wife, I somehow convinced her that it would be a good idea to buy a new 944 Turbo to replace the Datsun because the Porsche had back seats for the kids! Also a winter beater was in order. Wow, was I good! Not really, she was just humoring me. In any event, I ordered the Porsche in November of 1985 and the gray 1986 944 Turbo was delivered in April.
A few moves later and we were in Philadelphia and one of the first PCA Club Races was conceived by the Philadelphia Region. I had the privilege to help organize the 1990 Club Race at Pocono with the trusty 944 Turbo becoming a race car. That was a time when you drove to the track with the race tires in the back of the car or with a close friend and put them on right before you went onto the course. After several iterations it is the same 944 Turbo you see me drive at Road America during the season.
Somehow I managed to get a great job with Kohler in 1995 and proceeded to still covet fast cars. I now race a vintage Lola under 2 liter Can AM car, I have one of the seven original Porsche built 944 S2 Firehawk cars, a 2006 911 Cup Car, a 2007 GT3, a BMW M3 and assorted muscle cars. Yes the storage facility is full and there is no more room in the inn!
Bottom line, fast cars and Porsches run through my veins.
Some past events...
The Fall driving tour looked like fun. Someone must have a story about the encounter with a large truck and a horse-drawn buggy on one of the many turns on the route. Check out the photos here.
Cars and Coffee season finale. The last Sunday social gathering around cars of all types took place in October. Thanks to our friends at 2 Shores International for hosting this summertime event that draws car people from all over the region, including Illinois. If you didn't get out to one of these monthly gatherings (always the first Sunday of the month), put it on your bucket list for 2013. It's a great way to start a Sunday. Photos from the finale here.
Drive for Babies. This is a fundraising event at Road America. It provides a chance to drive on the track and enjoy a great dinner with others who love the experience that only Road America can offer. A number of Milwaukee region members participated. In this article you'll read accounts from Al Wagner and Terry Royals. Note the plug Al makes for our region's driver education opportunity at Road America. Check out their stories and photos here.
Wine tasting. Board member Donna Daufenbach put together a unique event -- wine tasting. It didn't draw a crowd but for those who attended, they came away with a wealth of knowledge about wines. Check out the story here.
Classifieds
Check 'em out. The webmaster posts the ads shortly after they are sent in. You don't have to wait until the next month's newsletter to view them. http://www.porschepark.org/classifieds/
All things Porsche: Check out some articles, videos and more
Check out this blog that features the Cayenne Turbo S. Videos included. Read the blog here.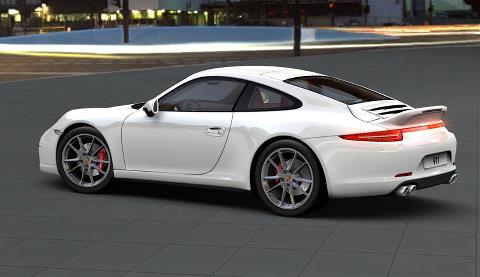 How do you like the combination of a ducktail spoiler and the red illuminated decklid strip on the new 991 C4S?
Sign up to receive a newsletter from Porsche Cars North America. Stay on top of all developments. Information here.
Like 924s? Check out these videos:
Posted on Friday, November 2, 2012 12:00 AM, updated on Tuesday, November 6, 2012 8:32 AM
Return to List of Journal Articles