Driftless tour delights Porsches and participants

In mid-October, 20 Porsches driven by Milwaukee and Chicago region members enjoyed a weekend tour driving 175 miles on Friday, and 120 miles on Saturday in the Driftless area of Wisconsin on the western side of the state.
The event was planned by tour leader Al Wagner and his wife, Ellyn.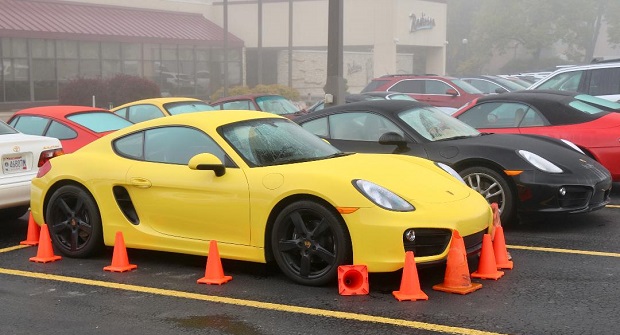 "As we exited the Radisson parking lot to begin our Saturday drive, the racing yellow Cayman belonging to our Chicago Region friends, Tim Rehbein and Judy Weltsch, ran over an orange cone delineating our private Porsche Parking area. As Tim and Judy drove forward, they heard a noise and knew that the cone was stuck somewhere in their car. Several people jumped out of their cars to help find the errant cone. It was nowhere to be seen beneath the car. But as they drove it continued to make noise. Finally the wheel wells were checked, one-by-one. As I looked into the front right wheel well, I saw a trace of orange. There was the elusive cone, wedged behind and above the wheel. Tim had to turn the steering wheel hard left to allow me to reach behind the wheel to extract the cone. Thereafter, Tim and Judy's car became know as 'Cone Magnet,'" said Al Wagner.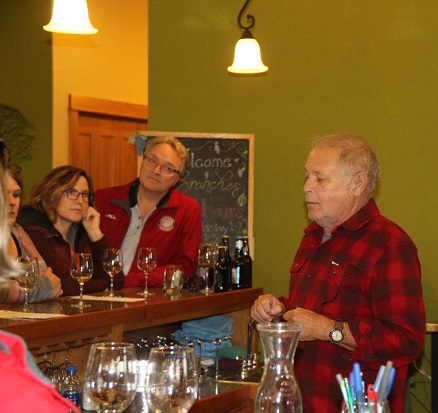 Winemaker Gene describes the difficulty of growing grapes in Wisconsin as Lara Carlson, Julie Quebbemann and President Tony Quebbemann listen intently.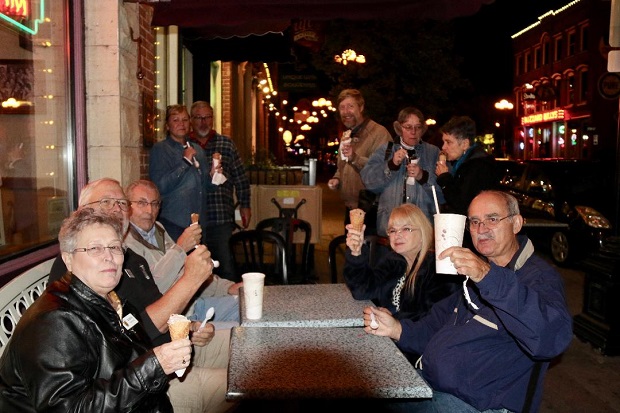 Milwaukee Region members Karen Gnatzig, Tom Mucklin, Marty Gnatzig, Toni Loftus, Tim Loftus, Jim Schustedt, Kay Schustedt, Ellyn Wagner, Sharon Stewart and Paul Stewart enjoy ice cream at the Pearl Street Confectionary.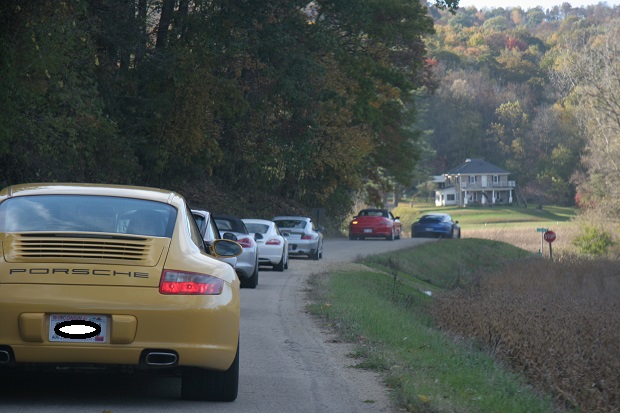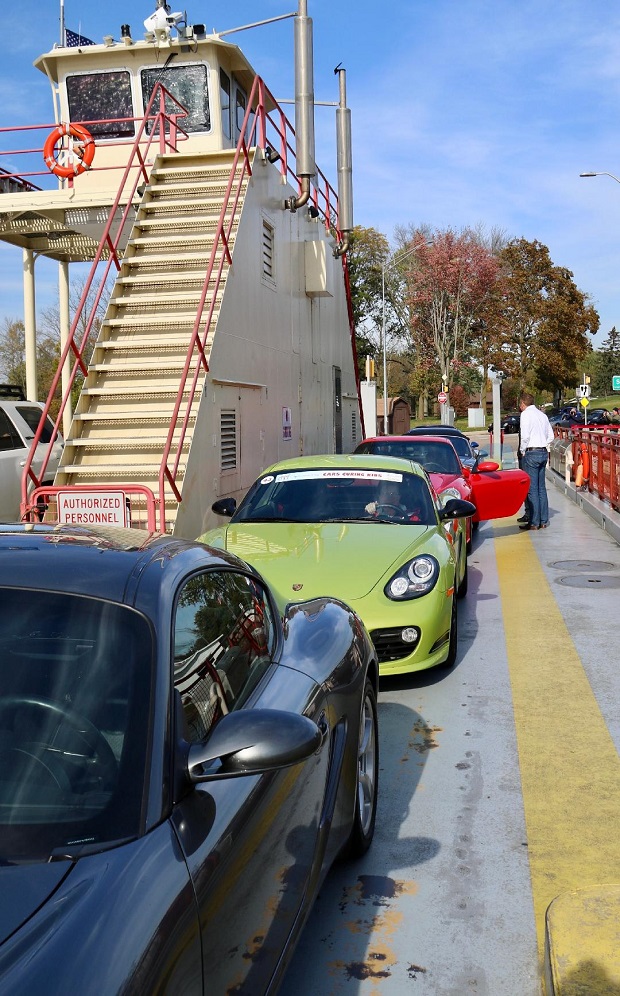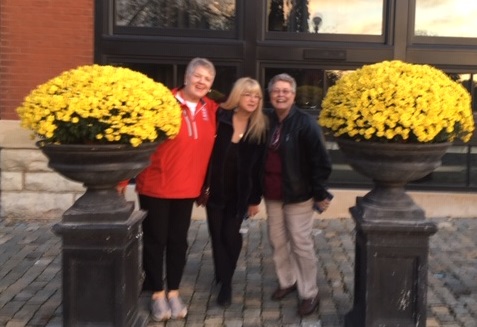 Left to right: Sharon Mucklin, Sharon Stewart and Karen Gnatzig are framed by two large planters.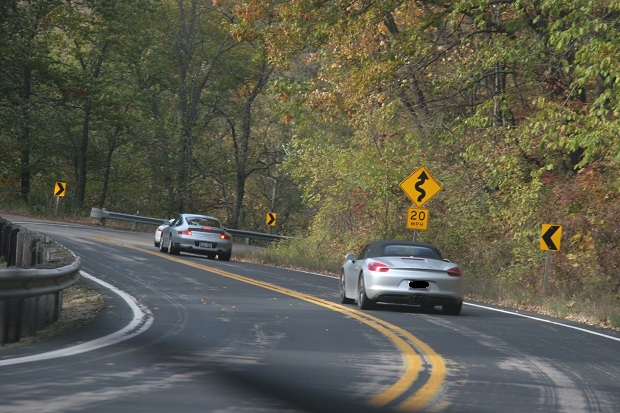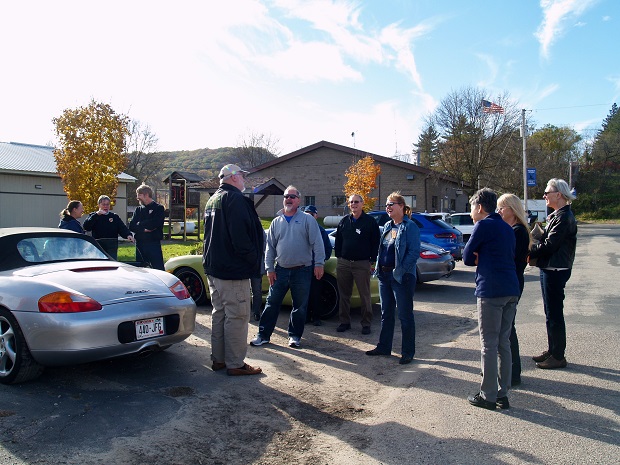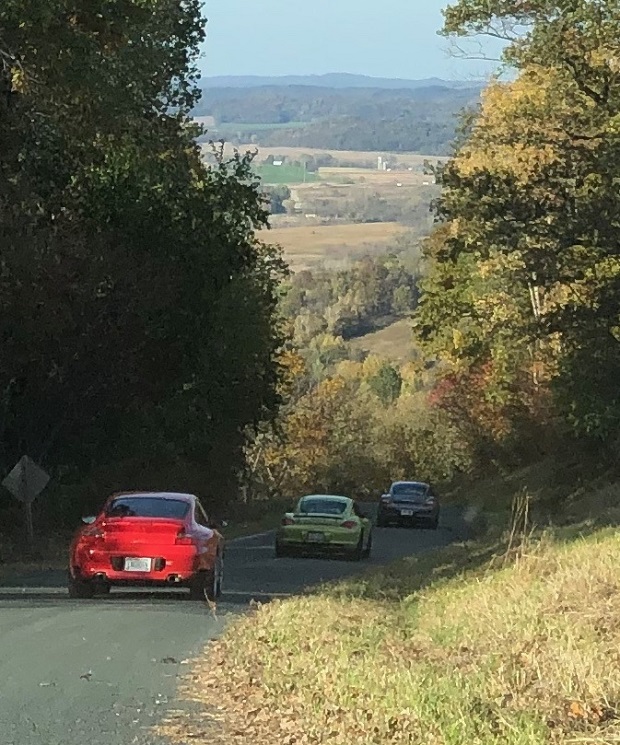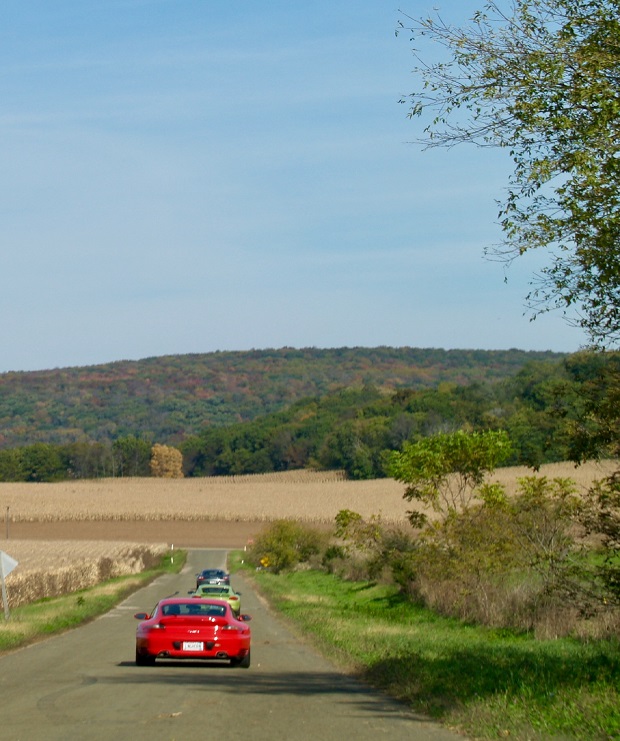 Below: Richard Schumann, the woman in the black Porsche jacket is Jo DeMars, Richard's wife. The other woman is Lara Carlson.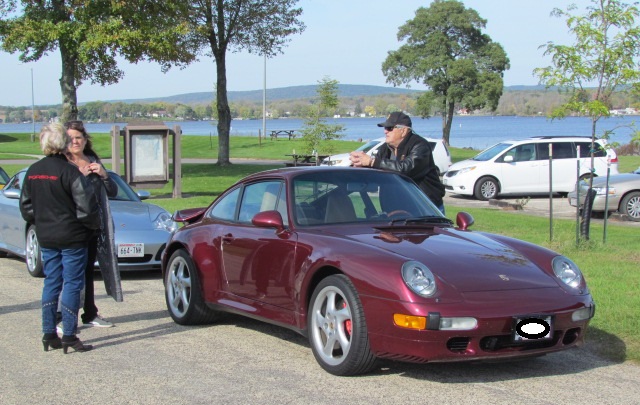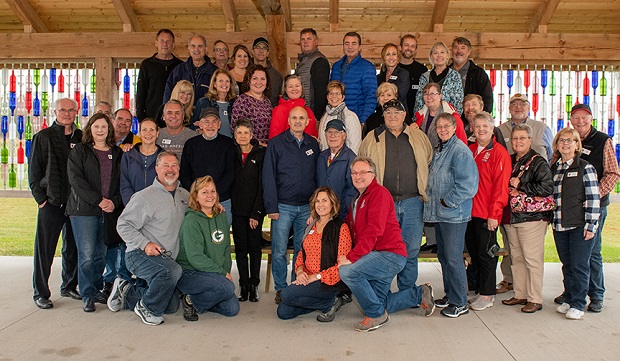 Photos by Darius Dimontes, Paul Stewart, Jim Schustedt, Jo Fraizer, Tom Ingrassia, Al Wagner.

Check out 137 images taken by participants:
Posted on Wednesday, October 23, 2019 7:52 AM, updated on Thursday, October 24, 2019 9:23 AM
Return to List of Journal Articles