Join us for the July 19 autocross at Road America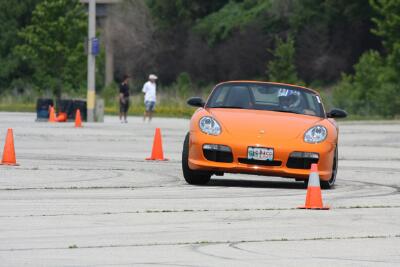 Our first autocross of the season will run July 19.
Register here: msreg.com/MKE-AX-JULY
Note: All attendees must sign this PCA release regarding communicable diseases. You can download and complete this release and bring it with you to the event.
https://www.porschepark.org/files/cms/0/93-COVID-disease-waiver-1590768932.pdf
The following guidelines will be followed at the event to protect all participants, including volunteers.
If you have any COVID-19 symptoms, please stay home,
Registration shall be accomplished electronically via MSR,
No on-site entries shall be accepted,
Only participants (one person per car, the driver), or volunteer workers shall be allowed to enter the site,
No spectators shall be allowed,
At the entry gate, RA staff will check forehead temperatures, and present a Road America waiver to be signed,
The feasibility of acceptance of an electronic signature (via MSR) on the PCA waiver is being investigated. If not allowed, a PCA waiver will also have to be signed at the entry gate,
It is recommended that each participant bring their own pen and hand sanitizer and/or wipes,
Wearing of face masks is recommended for all volunteer workers and participants, especially for those in a high-risk category,
Six-foot social distancing at all times is recommended for all,
No touching of any car (other than your own) will be allowed,
Run times will be provided electronically to participants' cell phones, or electronically within a reasonable time after the event (there will be no on-site paper results exchange),
There will be no post-event gathering or award presentation,
No food or beverages will be provided by PCA,
Participants may bring their own food and (non-alcoholic) beverages, or purchase at a RA concession stand (if open), at your own risk,
RA restrooms will be available. Use at your own risk.
Bringing of hand sanitizer and/or wipes is recommended.
Posted on Thursday, June 25, 2020 12:00 AM, updated on Sunday, June 28, 2020 7:17 AM
Return to List of Journal Articles