July 16 drive to Elkhart Lake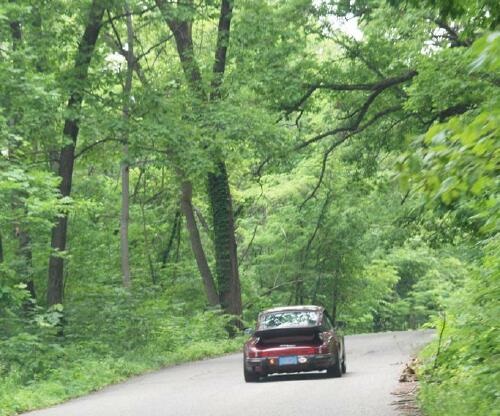 Join other region members on July 16 in a follow-the-leader style drive to Elkhart Lake where we will take in the Vintage Sports Car Concours on the streets of downtown Elkhart Lake. The concours is one of the best in the Midwest and attendance is free.
Schedule:
The details as to the location of the starting point in Cedarburg, the time for the drivers' meeting (mandatory that you attend) and the departure time will be sent to all who RSVP for this event.
The departure time will ensure we will arrive in Elkhart Lake in time for a 5 p.m. dinner reservation at Lake Street Café.
Visit Lake Street Café's website: www.lakestreetcafe.com to check out the restaurant and their menu.
Seating for dinner will be limited to first 40 who RSVP.
As a result of a large number of PCA no-shows in the past, a non-refundable (after the deadline date, July 10) deposit of $10 per diner ($20 per couple) is required for those having dinner at Lake Street. Your deposit check should be made out to Lake Street Café. Each deposit check will be returned to its owner at the café. The deposit check can then either be applied toward partial payment of the cost of dinner for you and your guests (if any), or the check can be voided and the entire cost of your and your guest's dinner can be paid with cash or credit card.
Further details regarding the meeting place/departure point will be provided to registered participants via email.
An RSVP form (see below) should be downloaded, completed and mailed. Details are on the form.
If you have questions, contact contact Jim Lindenberg, tours@porschepark.org or call 414-581-1878.
The FIRM DEADLINE for receipt of registration and deposit check (if you are joining us for dinner) is July 9, 2022. Mail with ample time to assure delivery by U.S. Mail.
All participants will need to electronically sign the standard waiver. Confirmation that all participants--driver and passengers--have signed the waiver should be stored on your smart phone to be exhibited at check-in. The waiver can be accessed here: https://pcamilwaukee.speedwaiver.com/jimnc
Note: There is only the Speedwaiver. No COVID waiver required.
RSVP: Download, complete and mail this form in time to arrive by July 9:
https://www.porschepark.org/files/cms/0/202-1647634117.pdf



Posted on Monday, July 4, 2022 12:00 AM, updated on Monday, July 4, 2022 6:09 PM
Return to List of Journal Articles