July 23 Sunset Cruise and dinner at Road America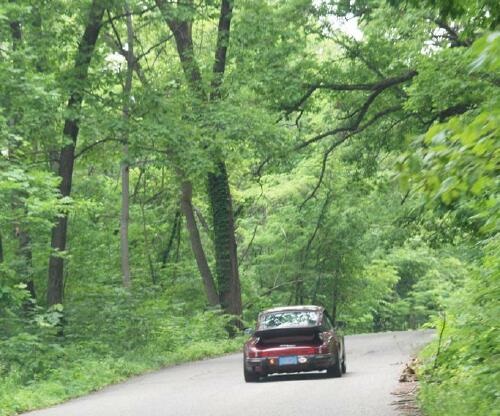 On the same day as the region's DE event at Road America, you can take part in the Sunset Cruise (offered by Road America) and the dinner at the track.
There will also be a drive to the track (no cost). Sunset Cruise is $20; dinner is $30.
If you don't have an account at Motorsportreg, sign up for free first.
Then you can sign up for any or all of these -- the drive to the track, the Sunset cruise and the dinner here:
https://www.motorsportreg.com/events/pca-milwaukee-de-2021-road-america-096780
Click through the pages (see continue at the bottom of each page).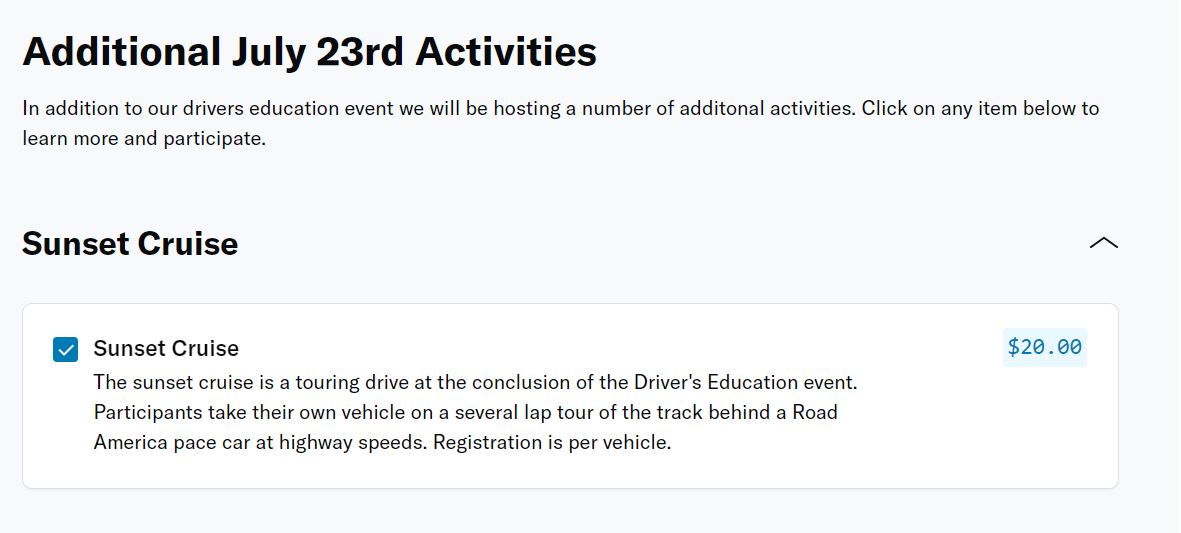 Posted on Monday, May 3, 2021 12:18 PM, updated on Monday, May 3, 2021 12:31 PM
Return to List of Journal Articles