FOR SALE: OEM 958 Cayenne 19" Winter Wheels with NEW Blizzaks Sensors
Set of 19" OEM 958 Cayenne wheels. These wheels are in perfect condition with OEM colored center caps. The tires are essentially new Bridgestone Blizzak DM-V2's in 265/50r19's. I had this winter set made for my 957 Cayenne Turbo S which had the larger brakes. I put them on the truck last winter and drove it 200 miles last winter (I bought a land rover defender 110 that I couldn't stop driving). These looked perfect on it and the truck was unstoppable in the snow (I used to turn PSM off just to have fun). These are the same diameter as OEM wheels (regardless of rim size) and won't require any changes to speedo.

These should fit on any 955/957/958 Cayenne along with Touareg and Q7.

I can include the wheel covers and also have a selection of spacers and lug bolts that can be included as well.

Price is $1,975 and contact chorman@gmail.com.
FOR SALE: 997 Porsche Cup Car.
No accidents since new tub in early 2013. Porsche Motorsports rebuilt engine in 2013 as well as transmission while the car was re-tubed, CS Motorsports freshened the transmission in 2017. Leak down just completed 10/23/18 by CS with Cylinder 1 - 3%, cylinder 2-2%, cylinder 3-2%, cylinder 4 -2%, cylinder 5-1%, cylinder 6 -1%, along with change of all fluids, track preparation review and new starter. Moton adjustable shocks, Porsche Throttle blipper, radio system, camera system, drink bottle system, Halon fire system, long distance fuel cell. Only driven at D/E events since I purchased it in May 2013. No stories just a great race car. Making room for a new Cup Car on its way from Germany. Best offer over $70,000 (firm). Also spares package available including 2 sets of BBS rims, complete set of new Pagid pads, Dry Brake fuel system, extra carbon fiber seat $6000 for the lot. Contact: Ron Pace at ronald.pace@sbcglobal.net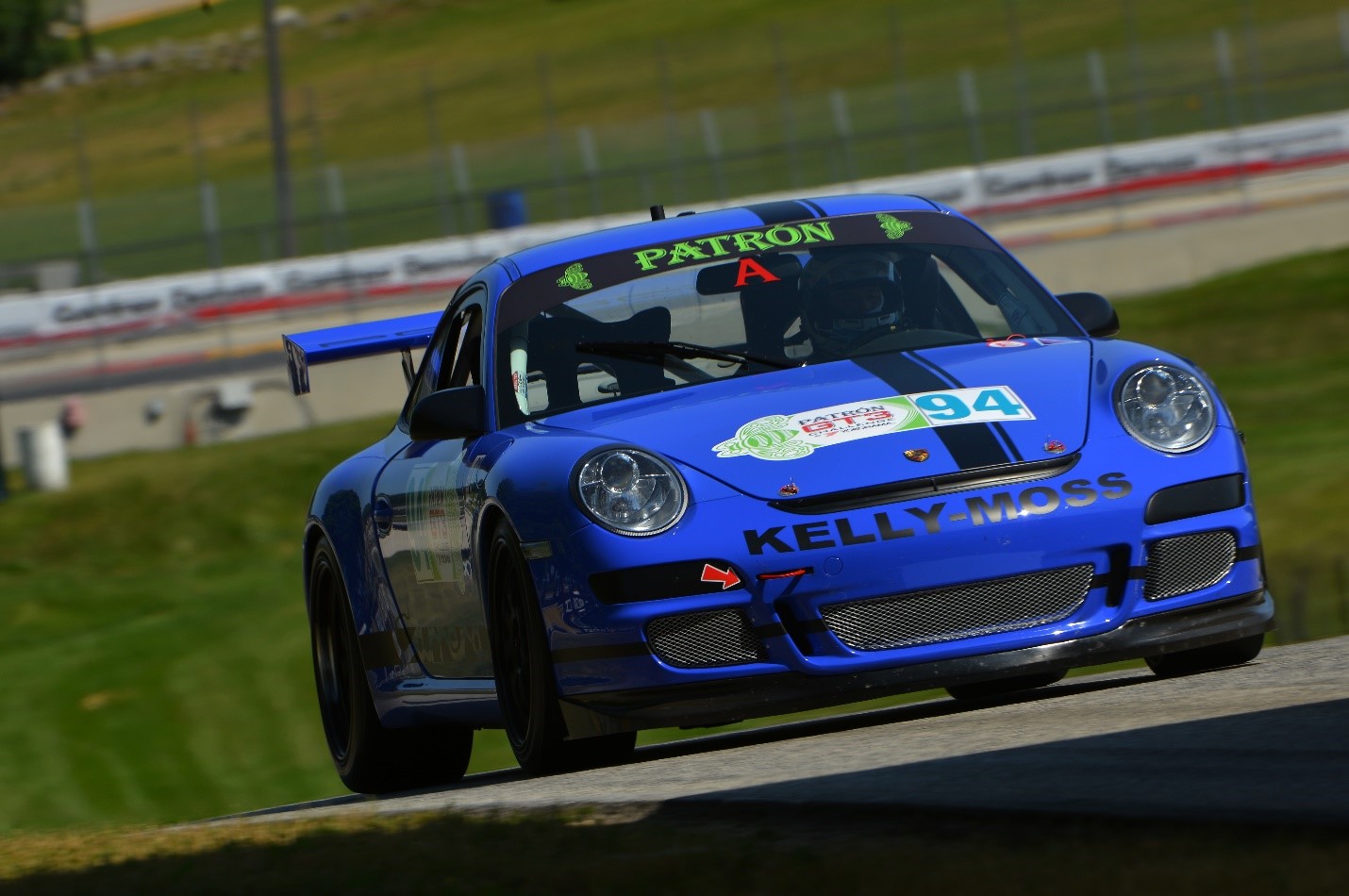 FOR SALE: Original equipment Blaupunkt radios
1. 1976-1978 Blaupunkt Frankfurt US. I have 2 of them in great working condition. Analog
$250 each.

2. Blaupunkt CR-2001 with manual in mint condition. 1980-1982 cars. Analog radio
$300

3. Blaupunkt CR-3001 with amp. Great cosmetically, cassette doesnt work. Top of the line digital radio 1980-1982
$300

4. Blaupunkt Tucson with amp 1984-1986. Radio works and looks great. Full documentation. $300

5. Blaupunkt Portland 1987-1988. Like new everything works including cassette. Original box and manual. $300

6. Blaupunkt Berlin NOS 1988-1990
Top of the line radio, nos, the cream of the crop. Comes with cassette deck, reciever and amp. I have 2 of them
$750

7. Blaupunkt Frankfurt US 1971-1973
$450, works great

8. Porsche Radio 1978-1980 911, 928, 930
$750. Works but needs tunner service. Rare.
Photos available. Email or call: 860.402.9354 or artur_geller@hotmail.com
FOR SALE: 2015 Cayman price reduced
13,500 mi, PDK, upgraded rims, black interior, asking $42,000.
kbusie1@yahoo.com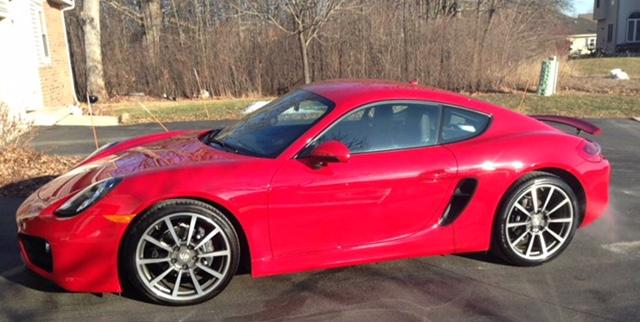 FOR SALE: 2015 Porsche Cayman GTS
PRICE: USD $69,981
The LAST and BEST of the FLAT-SIX production Caymans.Single owner, PCA member since 2004, never tracked, never abused. Car is located in Woodstock IL 60098, 1 hour northwest of Chicago / O'Hare International Airport

Year: 2015. VIN:WP0AB2A88FK181067
Mileage: 30,216
Transmission: 6-speed manual
Warranty: Vehicle does NOT have an existing warranty
Engine: 3.4L flat six / 340 BHP / 280 lb-ft torque
Vehicle Title: Clear / Financing Lien
Drive Type: RWD

Production completion date: 24 July 2014.Total Retail Vehicle Price: USD$92,355. Destination Charge: USD$955. Total Retail Price USD$93,350. Engine Type: MA123 3.4L flat six / 340 BHP / 280 lb-ft torque. Curb Weight: 2,910 lbs. Exterior Paint Color/Code: Carrera White Metallic/2Y. Interior Material Color/Code: Leather Interior in Black with/GQ (GTS Alcantara Package, Carmine Red)

Options: (as listed on Certificate of Authenticity / Build Sheet)
981140: Cayman GTS
2Y: Carrera White Metallic
GQ: Black Leather incl. GTS Alcantara Package, Carmine Red
027: Instrument Dials in Carmine Red
088: GTS Interior Package
220: Porsche Torque Vectoring [PTV limited slip differential]
583: Smoking Package [car is NON-SMOKER, this is just for the multiple 12v outlets]
844: Multi-Func Steering Wheel [3-spoke sport wheel]
852: Porsche Dynamic Light System Plus [adaptive headlights]
P07: Adaptive Sport Seats Plus (18-Way) with Memory Package
P9C: Premium Package i.c.w. Adpative Sport Seats Plus (18-Way)
P9G: Infotainment Package with BOSE Surround Sound System
XDA: Wheels Painted in Black
XRT: 20" SportTechno Wheels

Safety Features: Anti-Lock Brakes, Driver Airbag, Passenger Airbag, Side Airbags

Power Options: Air Conditioning, Cruise Control, Power Locks, Power Windows, Power Seats

Never driven without the WeatherTech floor mats, included with sale. Sale also includes WeatherTech car cover, windshield sun shade, and the OEM Porsche floor mats, which have never been used.Front side markers have been replaced with OEM clear side markers. Original amber side markers included with sale. Interior is in near perfect condition with only minor wrinkles on seat bolsters from normal usage, and a few scuffs on the plastic door sills from normal ingress/egress. Exterior is in near perfect condition with minor stone chips on two of the wheels, and a slight scuff on the lower front chin valance.

Tires are brand new, just replaced with OEM-spec Pirelli P-Zeros in August 2018 with <2000 miles since then. Just completed 4-year service. Car has been serviced exclusively by the selling dealer, The Porsche Exchange in Highland Park IL. Dealer-provided report available on request. Car is in perfect mechanical condition.

Contact: dan.beckett@ideola.com

More photos available. Email dan.beckett@ideola.com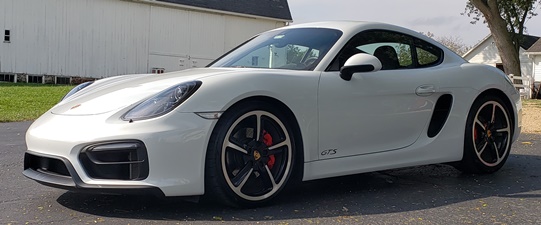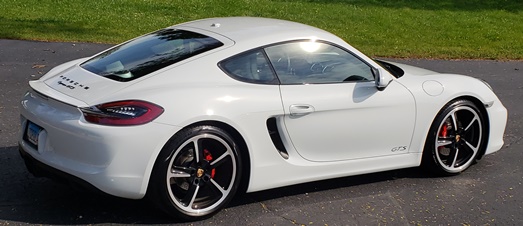 FOR SALE: Snow tires/ Wheels for a 997 Carrera
Tires are Pirelli Winter Sottozero Serie II: front 235/35R19, rear 295/30R19 with 3,425 miles and tread depth of approximately 8.5. Wheels are Porsche Turbo style: front 19 x 8 - offset 57, rear 19 x 11 - offset 51 with colored Center caps. Originally installed on a 2011 Carrera 4S October 2014 (1,465 miles) and installed for the second time October 2016 (1,960 miles).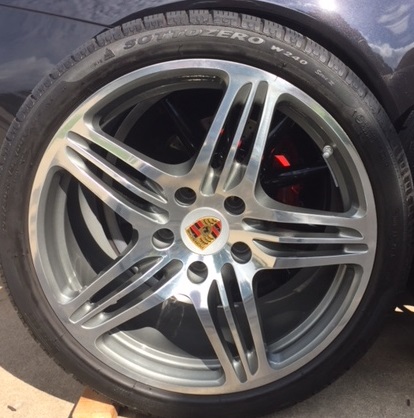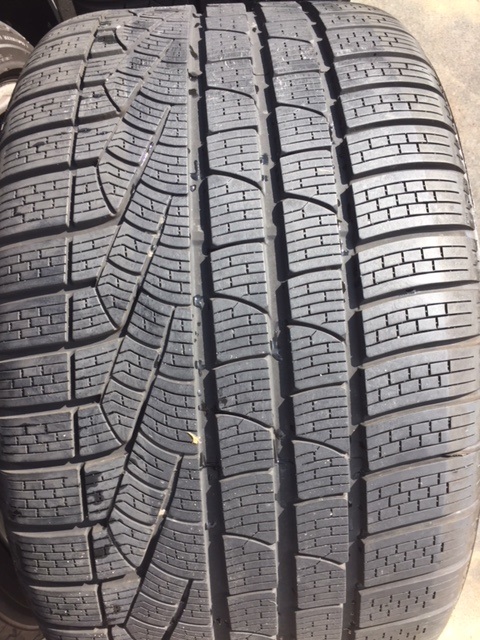 Wear logo gear
Wear region-identified shirts, sweatshirt, jacket and ball caps. Details here.
BUY, SELL OR TRADE ANY PORSCHE-RELATED ITEM
PCA members can advertise for free to buy, sell or trade any Porsche-related item. The ad will run for three months, or as long as needed.
Non-members can use the classifieds for a fee of $30 for three months. Submit the ad via the site here. Nonmembers should contact the webmaster for the process to submit payment.
FOR SALE: Region name badge
The Milwaukee Region is pleased to offer high quality name badges for members to wear at PCA events. Order one for yourself and the family member or associate member who is part of your membership record. The badges are $10. Your choice of a magnetic catch or an alligator-type clip. Download the form and view details here.

Milwaukee Region has a Facebook page