Porsches at Cedarburg's Octoberfest
Cedarburg's Oktoberfest started for the Milwaukee Region Porsche Club of America on the morning of Friday, Oct. 13. Fox News (Channel 6) provided a promotional "spot" for Oktoberfest, which included a segment on our Porsche Club and our participation on Sunday. Mike Wiviott, Ian Tyree and Greg Kizevic provided a sample of Porsche models to be viewed by the public on Sunday.
Sunday arrived with early morning rain and blustery winds, but by noon the rain had subsided to provide a windy venue for the 18 Porsches that attended.
Porsches on display ranged from mid-1960s 356s to a 2017 GT 4. Many club members toured the grounds while others discussed their cars and renewed friendships.
Despite the threatening weather, we would like to thanks those members that attended the event. Some of the club members at this event were: Mike Wiviott, Ian Tyree, Dave Mathews, Bob Geiser, Todd Flemming, Donna Daufenbach, John Dohmen and Greg Kizevic, who organized the region's participation in this annual event. Enjoy these photos taken by Donna Daufenbach, Greg Kizevic and Cedarburg Festivals.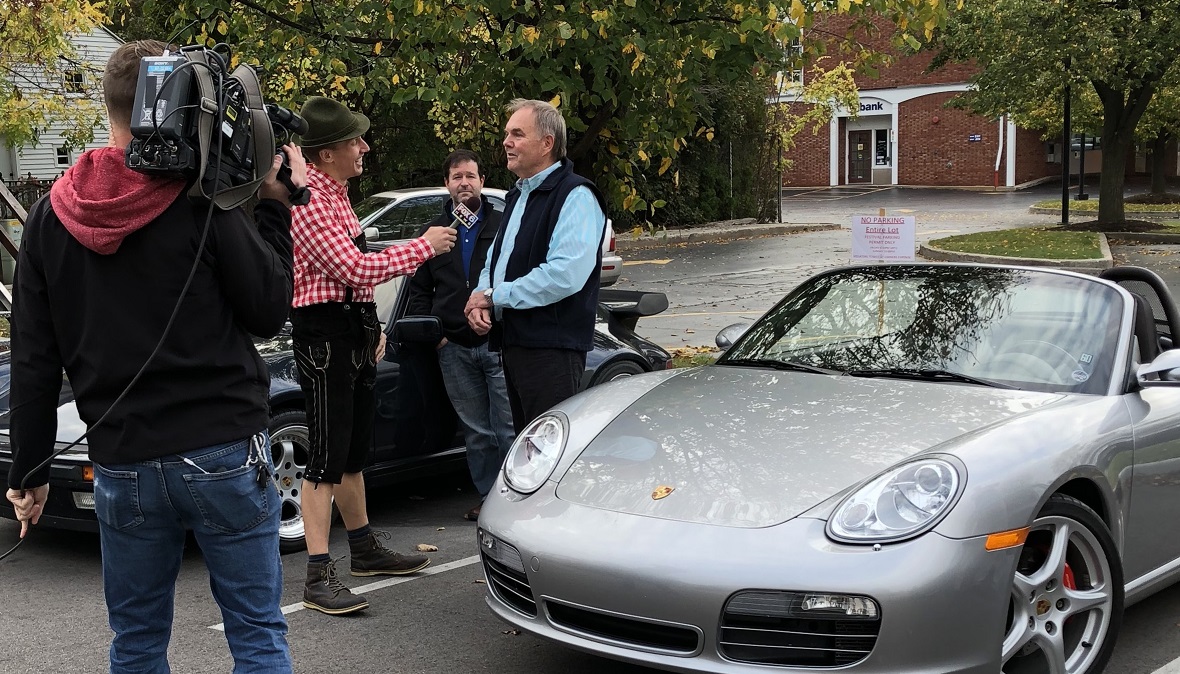 Greg Kizevic, right, serves as spokesperson for the Milwaukee Region in a live news telecast which aired on Friday, Oct. 13, to promote Cedarburg's Octoberfest and the region's participation in the event on the following Sunday. Looking on is Mike Wiviott.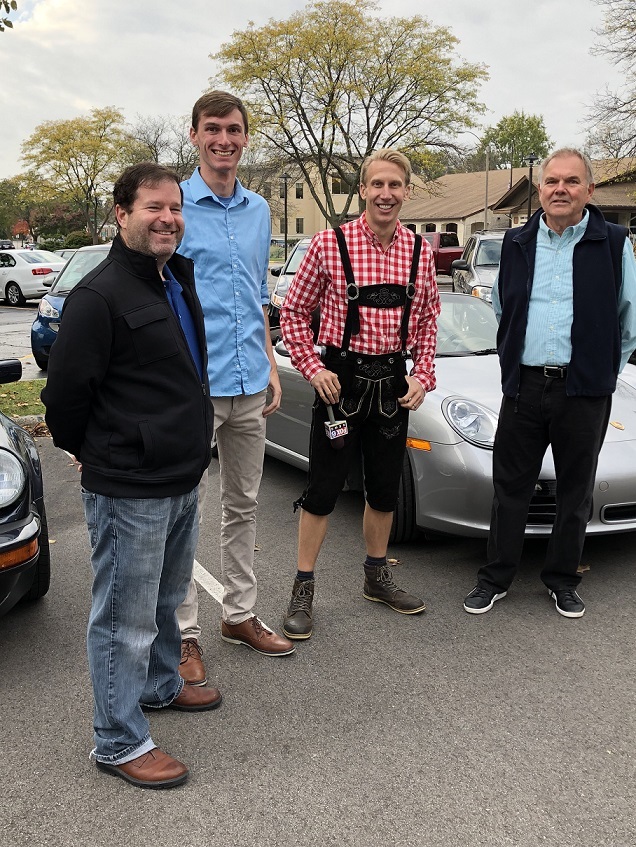 Region members, left to right, who brought their Porsches to Cedarburg for the TV news promo included Mike Wiviott, Ian Tyree and Greg Kizevic. With them (red checked shirt) is the Fox news reporter.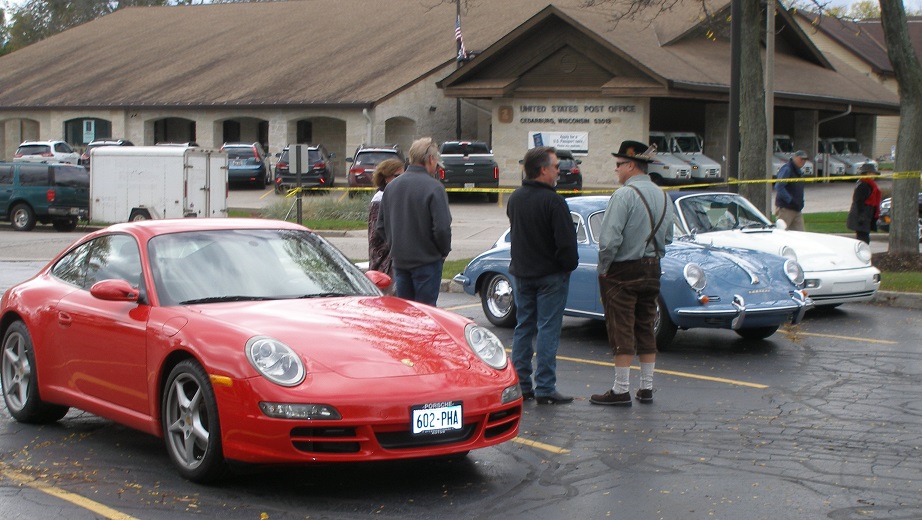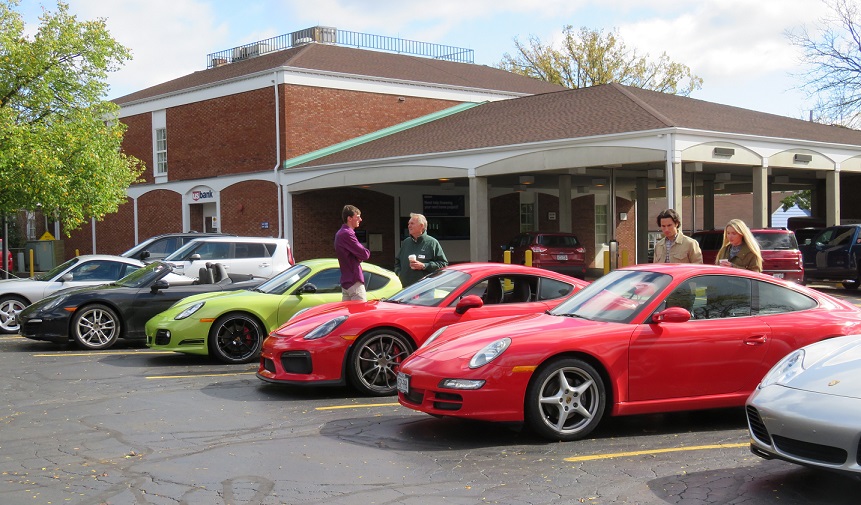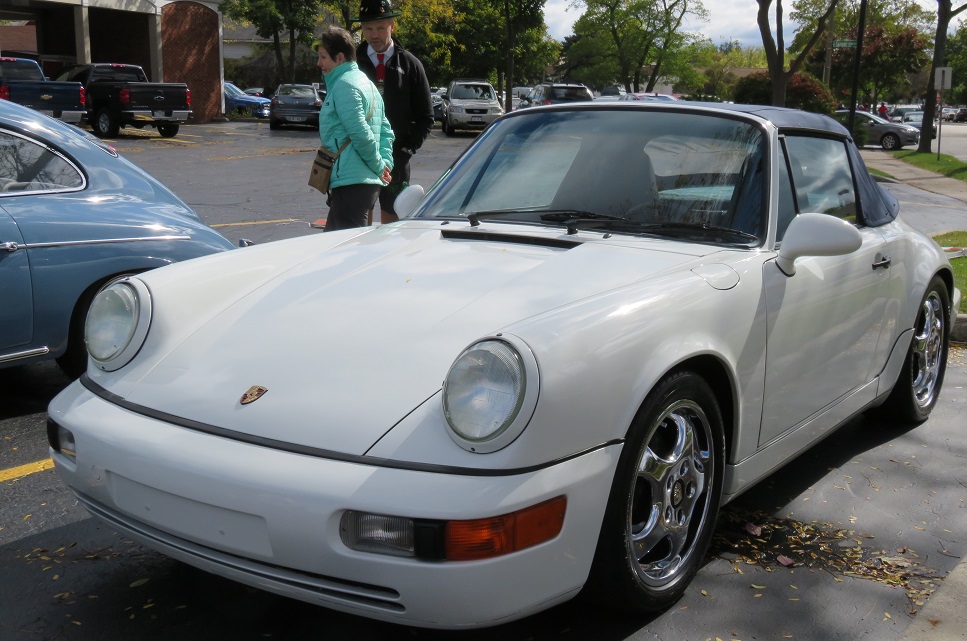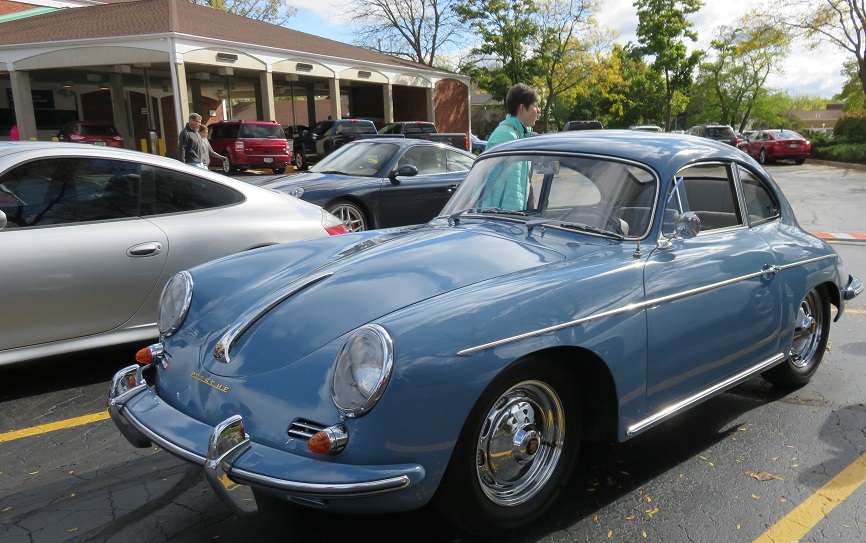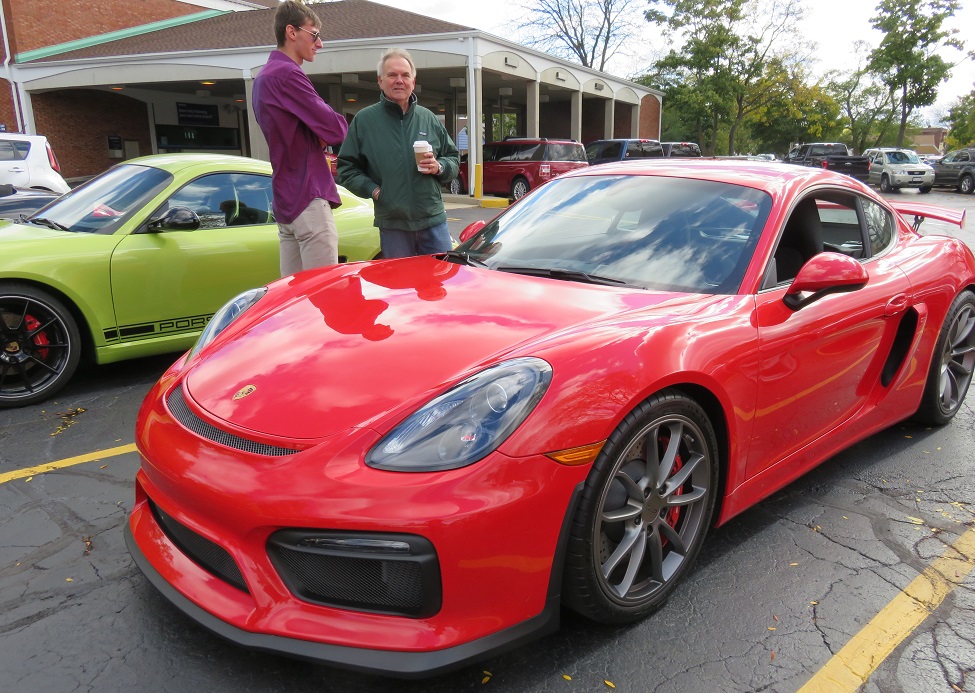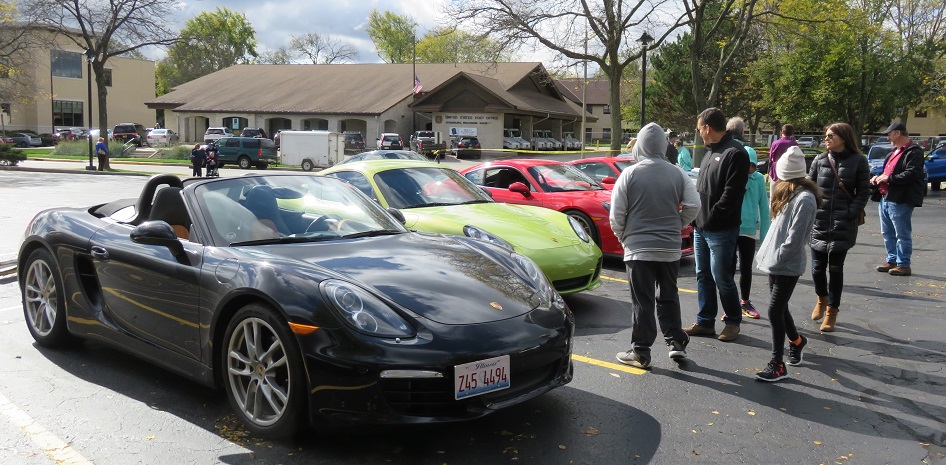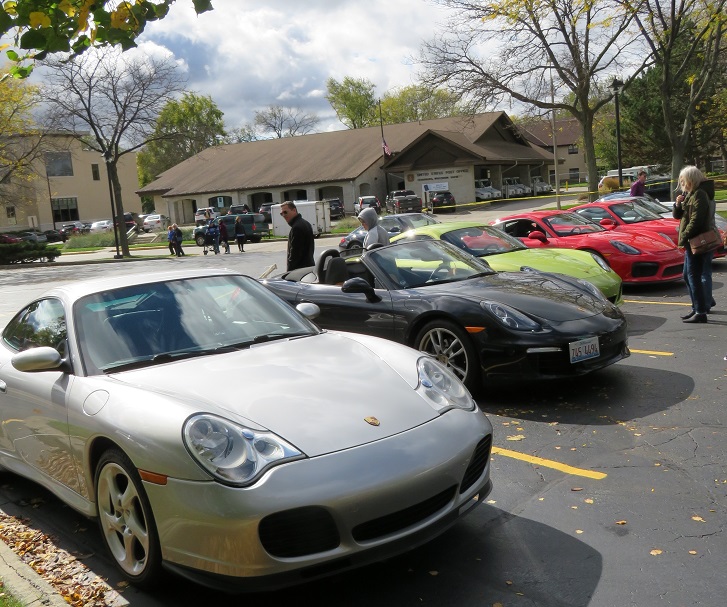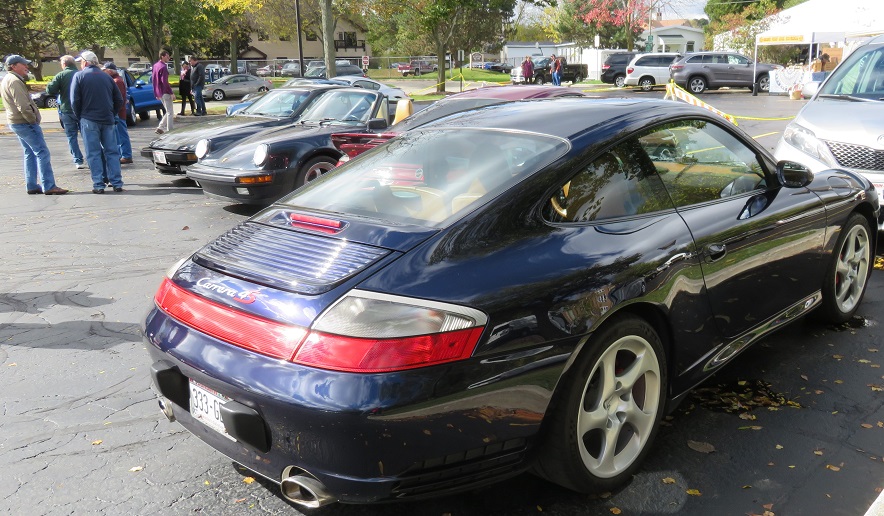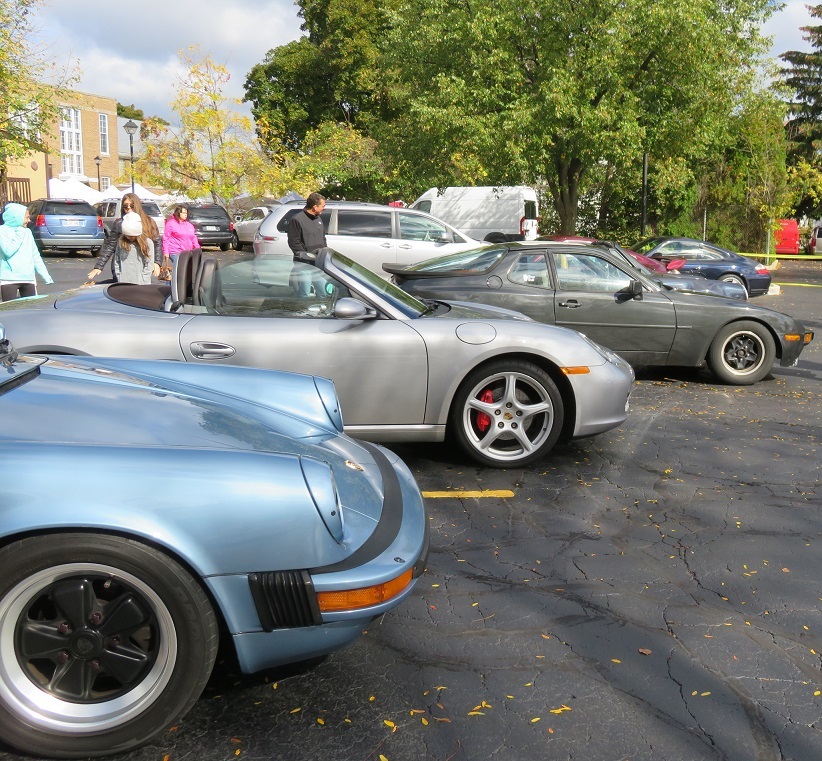 Posted on Sunday, October 22, 2017 10:10 AM, updated on Monday, October 23, 2017 12:24 PM
Return to List of Journal Articles