March Steinlifters Online
Many Porsche owners say March is the best month of the year -- it's the month when we release our Porsches from their long-winter's nap and get them some much-needed exercise.
The activity also helps the driver loosen the cob webs and heighten the senses as the finely crafted German engine turns over and begins to growl. Music to our ears.
There's nothing better than the sound of a Porsche. Let's hope we're all out on the road soon.
Memo to Mother Nature: All right already with this winter stuff. Think Spring!
Events in March
March 5 - Board meeting. 6:30 p.m. All members welcome. Join us at Brew City Grill, 10250 N Cedarburg Rd., Mequon, WI 53092. Brew City is on Hwy 57 between County Line Road and Donges Bay Road. Order a bite to eat from the menu or a beverage and tune in to board matters.
March 8 -- tech session about drivers education. Walk-ins welcome. Details here.
March 28 - Harley - Davidson Museum tour. Details here. RSVP and payment required prior to the event.

Ryan Schuelke joins our region with his 1983 911 SC Cabriolet. The Guards red paint is original.
"This is my first Porsche and probably one of the best investments or purchases I've ever made," Ryan said. He said his quest to acquire a Porsche took about six months. He didn't have a specific year in mind but knew that he wanted a 911 Cab in good condition. He initially found a 1988 in Florida that he almost purchased. He didn't buy that car but shortly thereafter found the 1983 in Chicago. A brain surgeon had moved to Chicago from Florida and had no place to store it. "All signs point to it being a Florida car until the last year or so," Ryan said. He is the fourth owner.
He noted that his friends love to jump in the car with him and go for a ride, a common experience of many Porsche owners.
Ryan, who leads a global sales team in the packaging industry, is interested in learning about all of the activities offered by the region. Welcome aboard Ryan. We hope to see you at many of our events in 2009.
Christos Karampelas joins our region with his 1971 911T Targa, which he reports "was in major need of love and care when I bumped into her one night at Concours Motors about a year and a half ago. Luckily she found me!"
Christos said his car was a shade of black when he found it, "but now she is black no longer. She is back to her original -- tangerine! Months later she's come out of her coma. She now sees the world we live in, and is ready to bring us back to a different era, her era," he said.
He said his main objective is to bond more with his family member, who is his brother. He promises to submit pictures when his car is fully assembled.
March anniversaries
Michael O'Krongly, 1979
Michael O'Neill, 1997
Mark Waldvogel, 2002
Michael Laszkiewicz, 2005
Robert Van Zelst, 1982
William Frey, 1997
Richard Zinda, 2003
Daniel Cheng, 2005
Ron Pace, 1986
John Rodkey, 1998
Steve Pinkerton, 2003
Karl Foster, 2005
Gary Stuyvenberg, 1991
Pat Seroka, 2000
James Swant, 2003
Mark Thomsen, 2005
Gary Messing, 1991
Dan Mahlik, 2000
Richard Haas, 2003
Muck Mucklin, 2005
Jim Van Orsdol, 1995
Gregory Giuliani, 2001
Mark Dorow, 2004
Dennis Winkleman, 2005
Jean-Louis Piconet, 1996
Eric Liebetrau, 2001
Gordon Leech, 2004
Patrick White, 2005
Martin Komodoros, 1996
David Pickens, 2001
Carl Jensen, 2004
Christopher Gentine, 2006
Phillip Sauer, 1997
Mark Schaefer, 2002
James Garden, 2004
James Wade, 2006
"Group 24" - Members who
have joined within the past
24 months
William Wright, 2007
Brian Roselle, 2007
Randy Burge, 2008
Richard Weaver, 2008
Kevin Armstrong, 2007
Thom Willis, 2007
Chris Schultz, 2008
Curtis Mann, 2008
Baker Al-Qudsi, 2007
Steven Quade, 2007
James Philipp, 2008
Jim Christensen, 2008
Scott Legocki, 2007
Toby Watson, 2007
Kenneth Ritter, 2008
Joseph Schmidt, 2009
Carrera Chili creates camaraderie
We have new chili champions in the region. Read the event re-cap here.
Classifieds
Check out the latest classifieds. Members, use this Web site to advertise your Porsche and Porsche-related parts.
Tech tip
Proper balancing is key to optimum handling
Ron Pace, our region's Chief Driving Instructor, offers this technical tip on the importance of proper balancing to ensure optimum handling. Read it here.
Social Committee unveils plans for 2009.
Your Social Committee has been in the planning mode since early November to come up with a calendar of activities that include some driving, some dining in nice restaurants, some polish and show, and good old-fashioned fun like picnics. Details here.
2009 Autocross schedule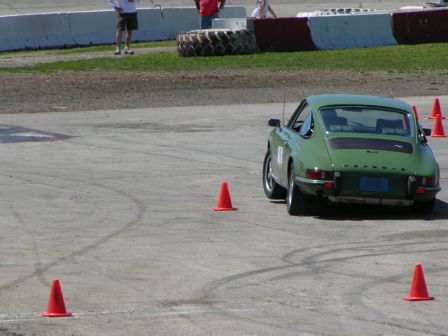 The Milwaukee Region will again participate in a three-region series of autocross, joining with Chicago and Central Wisconsin regions. This gives autocrossers the opportunity to visit other locations where courses will be set up as well as meet other drivers who share the same passion for driving between the cones. You can find out more here.
2009 Parade news
Learn what Parade is all about and how to register for this year's Porsche Parade, set in the beautiful setting of Keystone, Colo. Details here.
Porsche unveils a Cayenne Diesel. Read about it here.

Porsche Cayenne S Hybrid coming in 2010. Read about it here.
Porsche sales in January drop 36 percent. Details here.
Check out this movie from Porsche.
Thanks to Paul Stewart for the suggestion.
Members, are you on this list or do you know someone who is?
Since the Milwaukee Region relies almost exclusively on electronic communication channels -- e-mails and this Web site -- to provide information to members and their family or associate members, it's important that members keep their e-mail addresses up to date in their membership record. The record is maintained at PCA. It is not maintained locally. Whenever we send out an e-mail to our membership list, we use the PCA database. The e-mail will also go to the family member/associate member who is part of a member's record. if there is an e-mail address for that family or associate member.
Please check this list to see if you know any of these members, please contact them. They need to review and update their membership record at www.PCA.org or contact the Milwaukee Region Membership Chairperson, Mike Jurkowski via e-mail mike.jurkowski@sbcglobal.net or call 414-529-1775. Thanks for your help.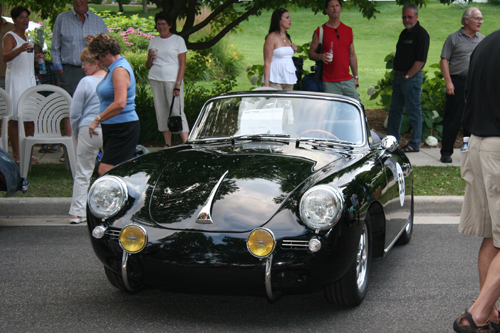 Photo credit: Thanks to Jim Schustedt who provided this photo at left, the photo of the red 911 at the top of the page and the aqua 911 that adds some color to the tech tip article. You'll enjoy more of Jim's quality photography in future issues of Steinlifters Online and in other areas of this Web site.
Do you have some favorite photos you'd like to share? How about the story of you and your Porsche? Send your ideas, photos and stories to Bev Jurkowski, webmaster. beverly.jurkowski@sbcglobal.net
Our fellow PCA members in San Francisco have to deal with street
signs like these.
Posted on Monday, March 2, 2009 12:00 AM, updated on Friday, March 6, 2009 8:04 PM
Return to List of Journal Articles