April 2012 Steinlifters Online
Rumor has it that the 2013 Porsche 911 Turbo will have a
Tri-Turbo powerplant producing around 550 HP.
Porsche people will never tire of the classic design of the Carrera RS. This is the editor's personal favorite.
Upcoming events

April 5 and May 3 - Board meeting. The board of directors meet at 6:30 p.m. at the Wisconsin Club Country Club, N. 60th and W. Good Hope Rd., Milwaukee. Members are always welcome to pull up a chair and join in the conversation.
April 21 - Porsche Swap Meet in Central Pennsylvania. Details here.
May 5 - Dentless repair tech session. This is a clinic and demonstration. Sign up to have the dings removed from your car or just stop in and watch the experts at work. Details here.
May 14 - Classroom session to learn about Drivers Education. Get ready for the May 25 DE session by attending this session. Details here.
May 19 - Waterfalls driving tour in the U.P. Spend a day with members of the Fox Valley Region as they explore three waterfalls in the U.P. Lunch and dinner stops are included. Lodging information is also available. Details here.
May 25 - DE at Blackhawk with the Badger Bimmers. Registration and details here.
May 27 - Autocross at Miller Park. More details coming soon or contact George Kowalski caymans1021@gmail.com
June 23 - Milwaukee Region's annual spring driving tour. Save the date. This is one of the most popular events in the region as we explore interesting roads in Wisconsin in a follow-the-leader style of spirited driving. More details soon.
June 23 - Ladies driving tour. Fox Valley region invites women of the Milwaukee region to take their Porsches out on a driving tour. Details here.
July 14 - Drive to Elkhart Lake for Road&Track concours d'elegance. More details coming soon on starting point. This follow-the-leader drive will be led by Al Wagner. Dinner with the group in Elkhart Lake optional.
Aug. 4 - Two region events this day. Car show at the VA Center (late morning/early afternoon) and a picnic and casual get together at Lisbon Park from 3 p.m. to 7 p.m. More details coming on these events in future newsletters and on this site.
Aug. 10 - Driver education at Road America. Details about the region's Driver Education program are online. Registration opened April 1 for this event. Read the details and find the link to register online.
Aug. 25 and 26 - Milwaukee Masterpiece. This is Milwaukee's version of the famous Pebble Beach concours d'elegance. Read the details here.
Autocross in 2012
Is this the year you decide to try a new event? How about autocross, a safe event in which you navigate your Porsche through a cone-marked course in a large parking lot at low speeds. Autocross events scheduled for 2012 include May 27 and Aug. 12 at Miller Park. George Kowalski will be providing more details soon.
Milwaukee Masterpiece is Milwaukee's version of Pebble Beach
On Aug. 25 and 26 Milwaukee's lakefront will look as good as the annual concours at Pebble Beach. Read the details and plan to show your car. Details here.
Welcome to our newest members
John Allgood, Bayside, 1991 911
James Balestrieri, Muskego, 2001 911
Jon Brethauer and his family member Amy Brethauer, Wauwatosa, 2012 911 Turbo S
Ulrich Broeckel, Wauwatosa, 2006 911
Kevin Ford, Mequon, 1996 993 TT
Andrew Gulczynski, Mequon, 1999 911
Members' names and email addresses (if the member included email address as part of membership record) are listed in the secure section of our website, found in the Resources tab. If you do not know the log in to access this, send an email to the webmaster for the log in and password. Your membership will be verified and then the log in and password will be emailed to you. Webmaster: beverly.jurkowski@sbcglobal.net
April membership anniversaries
| | |
| --- | --- |
| George Burns | 1965 |
| Mark Eskuche | 1973 |
| Frank A. Stockinger | 1975 |
| Paul W. Ebbe | 1977 |
| Karl E. Ayer | 1983 |
| Michael G. Meuli | 1985 |
| Randall P. Alexander | 1989 |
| Erik M. Moeser | 1991 |
| Steven R. Henschel | 1995 |
| Michael A. Korger | 1996 |
| Robert L. Shellman | 1997 |
| Luke M. Hesprich | 1997 |
| Timothy Day | 1998 |
| Patrice Rodkey | 1998 |
| Tony Lechner | 1999 |
| Trevor Davies | 1999 |
| Mike Ollmann | 1999 |
| James Stevenson | 2000 |
| Gary Kebbekus | 2000 |
| Thomas J. Linstroth | 2000 |
| Brian Balestrieri | 2001 |
| Paul E. Wild | 2001 |
| Randall W. Schmidt | 2001 |
| Nicholas A. Roush | 2002 |
| Robert D. Ensweiler | 2002 |
| Michael L. Kirst | 2002 |
| James A. Schmidt | 2003 |
| John L. Kapellusch | 2004 |
| Geoff S. Wilde | 2005 |
| Mike Treptow | 2005 |
| Matt Strong | 2005 |
| Jason R. Bemis | 2006 |
| Patrick A. Kleibor | 2006 |
| Douglas P. Baumann | 2007 |
| John A. Logiudice | 2007 |
| James Lewan | 2007 |
| Chip Kubly | 2007 |
| Terry L. Giles | 2007 |
| Mike M Bishop | 2009 |
| Garrett A Ryan | 2009 |
| Jim R. Jarvis | 2009 |
| Dan Larson | 2009 |
| Frank M. Malaczynski | 2009 |
| Rick A. Schiel | 2010 |
| Steve J. Peterson | 2010 |
| Barry J. Karp | 2010 |
| John C. Miller | 2010 |
| James W. Martine | 2011 |
| Jim D. Morris | 2011 |
| David D. Kachelek | 2011 |
| David W. Schulz | 2011 |
| Brian E. Pier | 2011 |
| Al R. Polachowski | 2011 |

New member profiles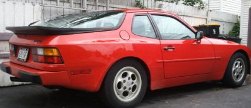 Robert Woodruff's 1987 944
Robert Woodruff is a first-time Porsche owner with an 1987 944, 8 valves, Guards red with a black interior and 131,000 miles. The throttle cam had been upgraded before he bought it in "mid-February, not the prime Porsche buying season," he said.
Explaining how he came to be a Porsche owner, Robert said: "I'm a car guy My current project is a '65 Corvair Convertible. I like the Corvair but found myself missing the luxury items like FM radio and seats that adjust more than just back and forth. I wanted a car that I could drive every day and tinker with on weekends without going broke."
He began researching Porsches last summer, looking at buyers' guides and videos on maintenance on YouTube and thought that a 944 would fit the bill. "I looked at one in Muskego (Craigslist), great re-paint and low miles but zero service history. I drove it and found that it needed more than I was willing to give, plus the lack of history really bothered me," he said.
He found his car on Craigslist too; the miles were higher but it had a new clutch and brakes among many other things. "I took it for a test drive and it was nice and tight. I borrowed one of the service receipts from CS Motorsports and went to meet with the mechanic who ran through the last seven years of service with me.That proved to me that this was the one."
Robert is a product engineer at Tanis Brush in Delafield. He's interested in all that the region offers but mostly in driver's education. Robert and his wife Barbara attended the March 30 fish fry. We were happy to meet them and look forward to their continued participation.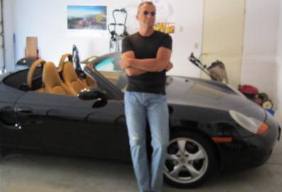 Jeff Sroka and his 2002 Boxster.
Jeff Sroka drives a 2002 Boxster. It's black. He's owned it since April 2011.
"I was online one evening. A good friend had recently passed away and I was thinking about his MR2. I have no idea why. Went to Autotrader to look at pictures of them and during one particular search the Boxster showed up. I thought 'what a beautiful car.' The next morning I called the dealership in Reno and bought it. Flew out two weeks later and had the most wonderful time driving it home."
Jeff is a program developer for Madison-based company He's interested in trying a number of the region activities. Jeff, we look forward to seeing you and the Boxster soon.
Dick Witkowski also motors into the region with a 1987 944. He searched for the car for about 10 months. The car needs some maintenance updates which Dick is taking care of. When it's road ready he hopes to be joining us for several events. Welcome Dick.
Classifieds
Check out the latest classifieds, which are updated as ads are received. Current listing here.
Meet Donna Daufenbach, board member
Editor's note: This is the first in a series of self-written articles by the members of the board to introduce them to members.
Car club member? Me? Really? Ah, yes, really.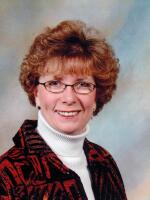 How did I wind up with a car with such a large group of passionate owners? Well I wasn't completely average regarding cars beforehand. I grew up in a household where the weekend regularly involved the diagnosis, disassembly and reassembly of the family car. I was the first of the kids recruited by dad to serve as an assistant in his endeavors. I held lights, tools or parts and passed them to dad as needed. Sometimes I got to turn the key so the engine would turn over. Before I could have my own car dad had me show him I could do a tune-up, change a tire and change the oil. Dad and I worked together to maintain that first car, a 71 Mustang, even though dad was and is a devout Oldsmobile man. It finally left the family at 13 years old as rust was rampant and dad was never into bodywork. I later bought a Datsun 210 and was banished from the garage for purchasing a Japanese car. So my wrenching skills withered and details faded away as my brother became dad's only assistant.
So, how did the Porsche happen? The brother mentioned above who took my place as dad's helper has owned quite a few cars. Many of them have been project cars including an 83 944 he acquired in the spring of 2009. He had shown it to other family members and taken them for a drive but hadn't driven it out to show me. So I went to his house to see it and try to bum a ride. Instead of a ride he handed me the keys and said have fun. I did, lots of it. It had the low seating position I had missed since the Mustang, a manual transmission and wonderful handling. He also said I could drive it anytime I wanted. The only problem was we both wanted it at the same time. So I needed one of my own.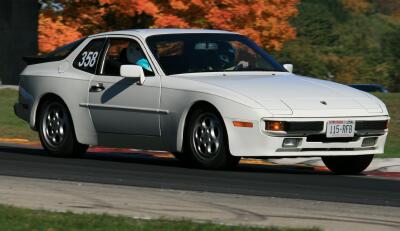 I wound up buying a 1988 944 that summer and joined PCA with no real plan to be active. Winter was frustrating with the car put up for the winter. I had vacation time to use and on a whim chose to go to the Porsche Sport Driving School in March. It was my first time on a track or an autocross course. I had a fantastic time. I was so enthused I sent Mike Jurkowski a babbling email about it from the resort. He encouraged me to attend that year's Fish Fry and meet other members. I did so and then participated in many events that year including DE, autocross and tours. I particularly enjoy autocross and DE for the level of concentration required and the improved driving skills they foster.
I have relearned some of my forgotten skills with my brother's help. Changing tires, oil and brake fluid with his assistance and supervision. Chris Schuh and crew have helped me with things for which I didn't have the time, knowledge or skills. The biggest thing I have done solo was pull the dash out and put it back in. The first time I didn't have one of the cables quite tight enough on the instrument cluster so my first venture out I suddenly realized, as I passed a police car, I had no working speedometer just the tach.
I am having lots of fun by being involved. Come join us for some of our activities, you may find a greater degree of fun and new friends.
Test drive the new Boxster S
Here's a video that gives you a close-up look of the new Boxster S. Launch video here.
New sunroof design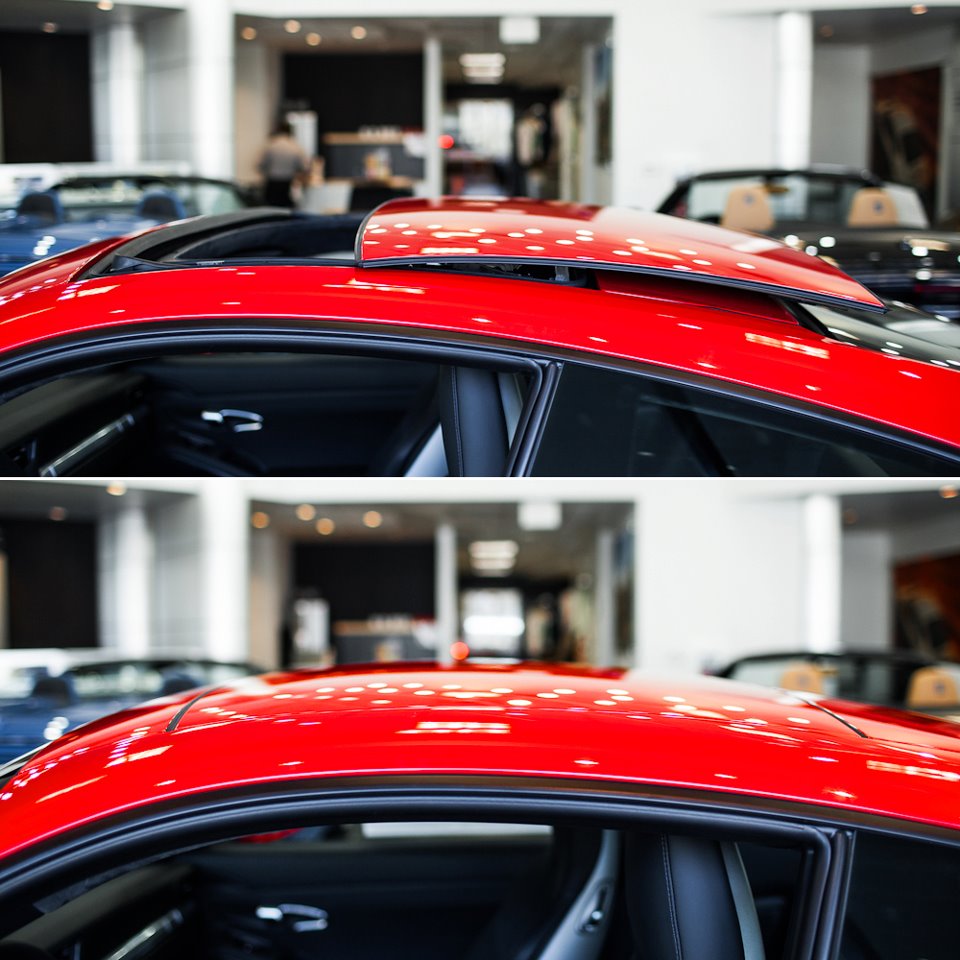 Now you see it...now you don't...

The new 911 features a completely new sunroof design that opens outwards, thus creating additional interior headroom as well as a larger opening area.
On the web
Hey readers! What websites do you visit to stay up to date on Porsche? Let me know. Here's a Facebook page that I like. I will add your suggestions in the next newsletter. Submit suggestions to beverly.jurkowski@sbcglobal.net
Posted on Sunday, April 1, 2012 12:00 AM, updated on Tuesday, May 1, 2012 3:23 PM
Return to List of Journal Articles