February 2013 Steinlifters Online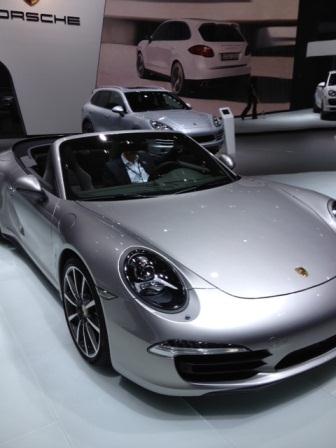 Upcoming events
Feb. 2 - Carrera Chili. Our annual mid-winter social get together. Event details including the address and driving directions are here.
Feb. 7 - Board meeting
Feb. 10 - Social events planning session. Got an opinion (everyone has one we're pretty sure) on what makes for a fun social outing? An event could be as simple as a get together for a meal (drive to breakfast or drive to dinner have been popular in the past), a car show, a movie night...bring your ideas. The planning will take place at Panera in New Berlin. Grab a cup of coffee or a baked treat, pull up a chair and join the conversation. 10 a.m. Panera Bread, 15040 W. Greenfield Ave. (This is about 1/4 mile east of Moorland Road on the north side of Greenfield.)
Feb. 16 - The Coffee Travelers (aka Saturday Meet for Coffee). We'll be at the Quarry Cafe in downtown Lannon, Wis., on Main Street. Grab a cup of coffee, pull up a chair. No RSVP needed. 9-11 a.m. at 20316 W. Main Street (Hwy 74) Lannon, WI 53046.
March 7 - Board meeting
March 16 - The Coffee Travelers (aka Saturday Meet for Coffee). Location to be confirmed shortly. Donna Daufenbach, intrepid searcher of great caffeine, will let us know shortly were we will meet in March. As the weather improves, Donna hints that the drives will be a bit further, but who cares? Stay tuned.
April 13 - DE Tech Session. Learn the ins and outs of driving your Porsche on a road course. We call that drivers education or DE for short. Details here about that session and other dates related to DE for 2013.
June 23 - 29 - PCA Parade, Traverse City, Mich. Parade is total immersion in Porsche and Porsche Club of America. You can attend and be laid back or fully involved by entering the many competitive events including a concours d'elegance, autocross, rally, technical quizzes and more. Details here.
July 14 - Autocross at the Wis State Fair Park parking lot.
June 8 - Ladies driving tour. Ladies, grab the keys to the Porsche -- yours or his -- and plan to join the Fox Valley region for the annual driving tour. This is an all-day event. Details here.
Aug. 16 - Driver education at Road America. Save the date on your calendar for our region's day at Road America. Novices can learn how to handle their car on the track with the help of a driving instructor while intermediate and experienced drivers can continue to hone their skills as they navigate one of the best road courses in North America.
Aug. 24 - Club Day at the Milwaukee Masterpiece, a car show on Milwaukee's lakefront. More information to be posted on the site as plans for region involvement are firmed up.
Welcome new members
Matthew Buerosse and Nicole Buerosse, family member, of Thiensville, 1975 911
Michael Zadny, of Hartland, 1992 911
February membership anniversaries
Tom Golner 1982
Arthur L. Cunningham 1989
Edward E. Lisowski 1993
Fritz Seidel 1994
Jack Hoffman 1994
Randy Stenson 1995
Don Berchem 1996
John A. Ricci 1998
Mike Wiviott 1998
Sean Dicks 1999
Robert J. Flemming 2000
Brian Faust 2000
Grant A. Gallinger 2001
Jeff Serra 2002
Patrick Cibik 2003
William Alverson 2005
Joseph J. Komanecki 2006
Suravee Ratanaproek 2008
Jack Carini 2008
Robert A. Hieb 2008
Glen W. Ringwall 2008
William O. Casto 2008
Jay J. Philipp 2010
George Pesic 2010
Ginghus C. Bresser 2010
James H. Kuehn 2010
Stephen R. Stickler 2010
Ray W. Knight 2010
Mark A. Holzwart 2010
Tyler M. Vassar 2011
Gregg C. Achtenhagen 2011
Nick J. Curran 2011
Dale R. Casper 2011
James F. Adelsen 2011
Jeff S. Sroka 2012
Paul Dornan 2012
Dick J. Witkowski 2012
Bob J. Woodruff 2012

2013 activities at regional road courses and more
This is a partial listing of events hosted by various car clubs in the area. Check it out.
Classifieds
Classifieds are updated regularly as new ads are received so check them often.
Recent events and other news
January Meet for Coffee...Nine members pulled up a chair, ordered coffee or breakfast and covered a wide variety of topics, including a possible trip to Germany to tour the Porsche factory. Details here.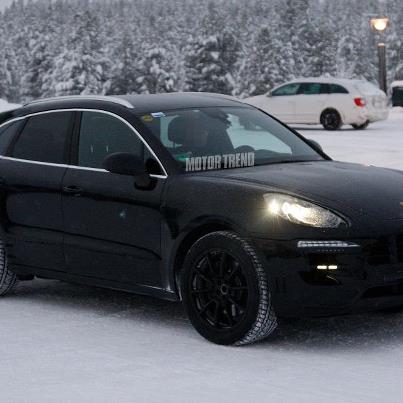 Here is the best look yet at the forthcoming Porsche Macan, the smaller sibling to the Porsche Cayenne. Rumored engines available at launch are a supercharged V6 and a turbocharged diesel V6.
Update on the Porsche 960
Here's the latest on the development of Porsche's Ferrari Fighter. Details here.
GT3RS 4.0 at the 'ring
Check out the cool video http://youtu.be/Uqa8MFSXZHM .
Porsche Street Art in Melbourne....
Don't you wish the exterior wall of your garage could sport this? Watch here.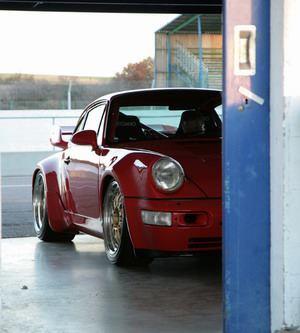 Classic. A 964 RS. Who wants to drive this? The editor gets first dibs.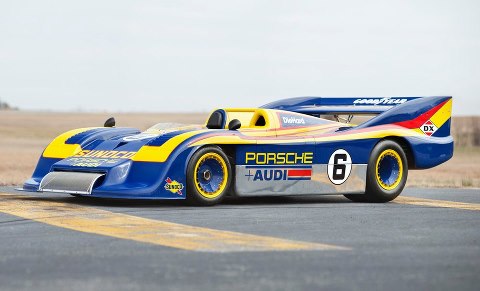 The Porsche 917 is a racecar that gave Porsche its first overall wins at the 24 Hours of Le Mans in 1970 and 1971. Powered by the Type 912 flat-12 engine of 4.5, 4.9, or 5 litres, the 917/30 variant was capable of a 0-62 mph (100 km/h) time of 2.3 seconds, 0–124 mph (200 km/h) in 5.3 seconds, and a top speed of over 240 mph (390 km/h).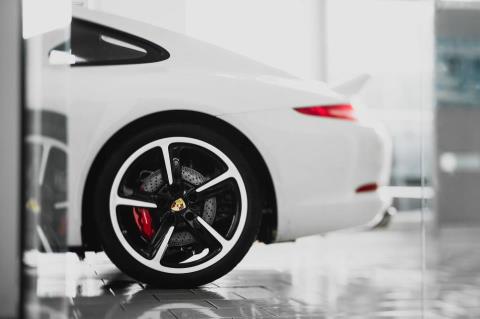 Sport Techno wheels on the 991. Thumbs up?
Posted on Friday, February 1, 2013 12:00 AM, updated on Friday, February 1, 2013 4:10 PM
Return to List of Journal Articles