July 2013 Steinlifters Online
Porsche tops BMW in engine design


For the past eight years BMW has won the 2.5- to 3.0-liter displacement category of the International Engine of the Year Awards, but Porsche has put an end to BMW's reign with their new 2.7 liter flat-6 motor out of the 981 Boxster and Cayman. The judges loved the fact that the Porsche motor made over 100 HP per liter and were also blown away by this motor's overall efficiency.
Welcome to the July 2013 edition of Steinlifters, the online newsletter for members and friends of the Milwaukee Region, Porsche Club of America. We hope you and your 356, Speedster, GT2, GT3, Carrera 4S, Targa, 924, 968, 928, Boxster, Boxster S, Cayman, Cayman S, Panamera, Cayenne...well, you get the idea ... are enjoying these welcome days of sunshine and warm weather.
We have several events coming up that you will enjoy.
Calendar of upcoming events
July 11 - Board meeting. Members are always welcome to attend. 6:30 p.m. Milwaukee Yacht Club, Lincoln Memorial Drive at Milwaukee's lakefront.
July 14 - Autocross at the Fair Park. Details here.
July 20 - Road&Track concours d'elegance in Elkhart Lake, Wis. Join us for a group drive to Elkhart Lake and an optional dinner at a great restaurant. RSVP required if you plan to join the group for dinner. July 13 is deadline if you plan to join us for dinner. Details here.
Aug. 3 - Picnic. RSVP by July 31. This is a casual event in a nice setting. Plenty of parking. The picnic committee has a great menu -- all American BBQ -- and the price is right. Here are the details.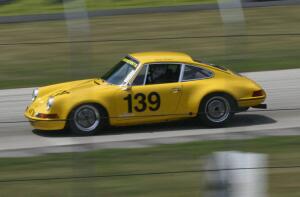 Aug. 16 - Driver education at Road America. Registration is now open at www.motorsportreg.com. This will be an outstanding day at Road America. Novices can learn how to handle their car on the track with the help of a driving instructor while intermediate and experienced drivers can continue to hone their skills as they navigate one of the best road courses in North America. For more information about the region's DE activities, visit the DE events page.
Aug. 24 - Club Saturday At The M, a car show on Milwaukee's lakefront. Details here.
Aug. 25 - Geneva concours d'elegance. Details here.
First Sunday of every month....Cars and Coffee in Lake Mills, Wis., hosted by 2 Shores International. Park your Porsche among other great cars, buy a cup of coffee at the nearby cafe and enjoy some "kick the tires and talk time" with other car nuts. Starts early...7 a.m. and wraps up at 10 a.m. Set your alarm.
Welcome new members
Brian Hinde of Pleasant Prairie, 2010 911
Benjamin Holzem of Eagle, 1968 911L
Transferring to the Milwaukee region are:
Peter and Karen Hanson of Bristol, Wis., transferred from the Peachstate Region with their 2005 911 Carrera and 2012 911 GTS
Max and Rhonda Moser, transferred from Washington, D.C.
Member profiles
| | |
| --- | --- |
| Richard Budowle joined the region in May with his 2013 Boxster sporting the color Mexico Blue. Its features include PDK, PASM, Sports Chrono and Paint To Sample (PTS) with interior trim Mexico Blue from the Porsche Exclusive Shop. It was a custom order and is his first Porsche. Richard is a nuclear engineer. | Marty Thomas drives into our region with his 2013 911 Carrera. It's Arctic Silver and features PDK, Chronos package, sport exhaust, Bose sound and a Panoramic sunroof. He bought it locally and it's his first Porsche. When he's not driving the 911, he's working as a senior vice president of operations and engineering services for a firm located in Milwaukee. |
| | |
July membership anniversaries
Trevor Harder, 1971
David Hatch, 1971
Quinn Fiske, 1979
Mark P. Schneider, 1981
John Stalter, 1983
Bruce A. Tammi, 1988
Donald J. Brescia, 1989
Allen C. Hoeppner, 1991
David M. Tyler, 1992
Ed Creamean, 1992
Robert Bankos, 1995
Dave A. Bender, 1996
Ronald A. Marasco, 1996
Jay A. Heppe, 1997
Gerd F. Bauer, 1997
Alan S. Bloom, 1997
Wayne P. Soder, 1997
David M. Szewczykowski, 1998
Carl J. Pace, 2000
Harald Kreuz, 2000
Luis Arisso, 2001
Andrew C. Campbell, 2001
Jerry Sanfelippo, 2002
Paul J. Grabowski, 2003
Tim Mccarter, 2005
Jeffrey A. Jaeger, 2005
Timothy F. Hunt, 2005
Jerry J. David, 2006
James R. Westdorp, 2007
Timothy J. Shanahan, 2007
Michael Tagtow, 2007
James G. Hall, 2009
Brian Bergner, 2010
Mike Sura, 2010
Brian L. Ellison, 2010
Darko S. Kalan, 2010
Rob J. Engle, 2011
Gene Reddick, 2011
Bryan A. Rasch, 2011
Rick D. Pearson, 2011
Marcia M. Moden, 2011
David W. Simon, 2011
Andy J. Graff, 2012
Jeff J. Gruchalski, 2012
Dick Timmel, 2012
Recent events
Parade 2013 - Several region members attended PCA's annual Parade, held in late June/early July in Traverse City, Mich., on the western shore of Lake Michigan. Donna Daufenbach, Terry Royals and Al Wagner submitted reports and photos of the experience. Check out the stories here.
More tidbits about Parade including the Michelin driving experience
A first-time Parade attendee's impressions
June autocross pictures -- check out the photos from the June autocross, compliments of Hawk Photography.
Porsche in the news
Zero emissions Porsche - check out the story here.
Porsche at LeMans 2013...watch this video about Porsche's success at the recent LeMans and what truly matters.
Max Hoffman Porsche showroom - Read about an important part of Porsche history in the U.S. here.
918 Spyder test drive -- Check it out here.
Porsche delivers 15,000 vehicles worldwide in May, an increase of more than 12 percent compared with May 2012. Here are the stats.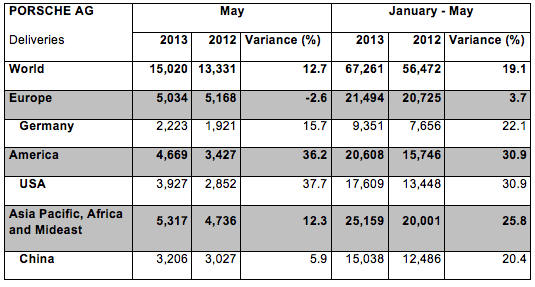 Thanks to Mike Wiviott, Jay Heppe, Ron Pace and Mike Jurkowski for these stories. Find something interesting on the web that others may have missed?
Send it to the editor via email: beverly.jurkowski@sbcglobal.net
Classifieds - Catch the latest classifieds here.
The parting shot
Region member Dave Zimmer shared this photo of his and Lynn's grandson Dominic who obviously is following in grandpa's footsteps and will no doubt be driving and working on Porsches some day. Dave said this about the photo: "My grandson, Dominic, turned 1 year old and thinks he has all of the answers. He insisted I had a bad sway bar bushing. Son of a gun he was right. Ya gotta start them young."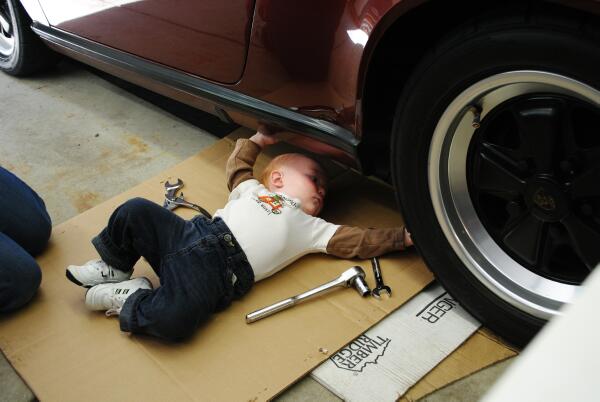 Posted on Thursday, July 4, 2013 12:00 AM, updated on Wednesday, July 31, 2013 10:29 AM
Return to List of Journal Articles