January 2014 Steinlifters Online
Happy new year!

Did anyone find one of these under their tree during the recent holiday season? A 991 Turbo with HRE Performance wheels. What a nice way to start 2014!
Upcoming events
Jan. 11 -- Holiday party. RSVPs were due last month. Event details here.
Jan. 18 -- Coffee travelers. Spring Gardens, 17th and Layton on Milwaukee's far south side. Near I-94. Convenient for our region members throughout Milwaukee and Racine counties. And a slightly longer drive for our members in other neighboring counties. Join us at 9 a.m. for coffee and conversation. You can order breakfast too. Map: http://goo.gl/maps/4yqof
Jan. 25 -- Watch the start of the Rolex 24 Hours with fellow members at the Delafield Brewhaus. 1 p.m. to 5 p.m. Separate checks. We'll be upstairs with four TVs to catch all the action. Details here.
Feb. 6 - Board meeting. Always the first Thursday of the month unless noted otherwise. Members are always invited to pull up a chair at the meetings. 6:30 p.m. at the Milwaukee Yacht Club, N. Lincoln Memorial Drive, just north of downtown Milwaukee.
Feb. 15 -- Coffee travelers. Quarry Coffee in Lannon (Hwy 74) Map: http://goo.gl/maps/ul5g4
Feb. 22 -- Turbo spaghetti. Get out of the house in late winter for a fun social night. Bring that secret family recipe for sauce and you could go home the winner of one of several awards. Or participate without the sauce and just have fun. Details here.
March 12 -- Orientation session for gimmick rallye. In 2014, our region schedule again will include one or more gimmick rallyes, thanks to region member Bob Budecki. If you've never participated in a gimmick rallye, you can read more here and also plan to attend an orientation session on March 12 or April 24. Details here about the March 12 orientation session.
April 12 -- Tech session with Pete DeVries at Kelly Moss Motorsports in Madison. Stay tuned for more details.
April 24 -- Rallye school -- repeat of the March 12 rallye school and information session if you couldn't make the March 12 school. Thursday, April 24, 2014, at 7 p.m. at Westmoor Country Club, 400 South Moorland Rd., Brookfield. Learn what a gimmick rallye is so you'll be ready for our region rallye on May 31.
May 16 - 18 -- New! Great River Road driving tour. Join us for a driving tour of western Wisconsin along the Great River Road. Al and Ellyn Wagner will be our tour guides. Details here.
May 16 - 18 -- Alternatively, if you prefer to drive in the beauty of northern Wisconsin, you can join the Fox Valley Region members for their spring tour. Details here.
May 31 -- Gimmick rallye. More information coming soon. Will start and end in Cedarburg. What's a gimmick rallye? Here's a description.
Aug. 15 -- Driver education (DE) at Road America. Register here. And for more information about the region's DE program and requirements, forms, etc., visit the DE Events page here.
Aug. 23 -- Club Saturday At The M....Save this date and join other car clubs for this fun display at Veterans Park on Milwaukee's lakefront. Show your Porsche or just enjoy the event as a spectator. The public is invited.
Aug. 24 -- The Milwaukee Masterpiece...one of the country's finest concours d'elegance competitions will take place in Milwaukee on Sunday, Aug. 24. The Milwaukee Masterpiece will celebrates its 10th year of presenting automotive art at its finest. Make plans to see 250 stunning vehicles that will be selected to compete for top awards in this outstanding concours d'elegance. This is open to the public. Bring your family and friends for a feast of rare, classic vehicles.
Oct. 11 -- Fall Gimmick Rallye. More details to be posted in the future.
Board elects officers for 2014
At its regular board meeting on Jan. 2, 2014, your board of directors elected the following officers to guide the region in the coming year:
President - George Kowalski
Vice President - Donna Daufenbach
Secretary - Rick Zinda
Treasurer - Greg Kovacs
Congratulations and thanks to these members for stepping up to lead our region. Members are invited to contact officers or board members with comments and ideas. You'll find contact information on the Contact Us tab of this website.
Welcome new members
We welcome the following members who transferred to our region:
Michele Cass and family member Mike Cass, Lake Villa, Ill., 2005 Boxster. From Chicago Region
George Payne and his family member Quinn Payne, Oshkosh, Wis., 1982 911. From Fox Valley region
David Stone and affiliate member Liz Austermiller, Madison, Wis., 1993 968. From Central Wisconsin region

And these new PCA members:
Matthew Engerman and family member Laura Engerman, Bayside, Wis., 1999 Carrera
Liz Merner, Okauchee, Wis., 1980 911SC
Henry Lewis, Brookfield, Wis., 2006 Carrera 4S
Michael Ruhland, Big Bend, Wis., 2006 996 4S
Craig Schedler, Elm Grove, Wis., 2005 Carrera S
January membership anniversaries
Congratulations to these members who are observing a membership anniversary in January.
Diane M. Carey 1965 -- celebrating 48 years!
Gregory P. Formella 1980
David Kittleson 1990
Gary Princl 1991
Robert Henschel 1996
Jonathan M. Hershey 1998
Scott F. Niedermeyer 1998
John P. Poull 2002
Timothy Cooper 2002
Edward F. Treis 2002
Nick Schmidt 2002
Aaron M. Hauschildt 2002
Wingate F. Clapper 2002
Andy F. Stever 2003
Jeff Barr 2003
Gene Guszkowski 2003
Samuel D. Dickman 2003
Jack J. Ford 2003
Steve Dimakos 2004
Wilfred B. Szerenyi 2006
Robert P. Schwade 2006
William K. Oberbeck 2006
John W. Orth 2006
Austin E. Stich 2007
Thomas E. Klatt 2007
Richard J. Kreul 2007
Mark D. Weber 2008
Michael T. Jarrett 2008
Greg Kizevic 2008
Ryan T. Schuelke 2009
Stephen C. Cook 2010
John C. Johnson 2010
Loren P. Bartz 2011
Michael D. Elliott 2011
Mark Sandler 2012
Paul D. Horanoff 2012
Matt V. Buerosse 2013
Michael Zadny 2013
New member profiles
How often have you admired a car in a car show or concours d'elegance competition and wondered what it would be like to own it? Gregory Kostka not only wondered but followed through and bought his 1989 944S2 after admiring it at the Nationwide Concours in July 2013 in Elkhart Lake.
"After chatting with the owner for a bit I discovered it was for sale," he said. The car took second place in its class and took first place in his garage shortly thereafter. Kostka, who is an associate vice president and financial advisor for Morgan Stanley Wealth Management in Milwaukee, joined the region in December. He is interested in tours and social events and has already been spotted among the Coffee Travelers. We look forward to seeing him and the 944 at more events in 2014.
Recent events
Despite the weather, we're still having fun. Here's a recap of recent events.
Tech session at Paintwerks. The shop was packed with interested observers who wanted to learn what it takes to restore a 1966 911. Dave and Lynn Zimmer were our hosts. Details here.
November and December Coffee Travelers. Good coffee and conversation on a Saturday morning. What's not to like? The report is here.
Know the history behind Road America?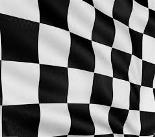 One of the foremost closed-circuit road courses in North America is practically in the Milwaukee Region's backyard. We know how enjoyable it is to drive the Road America course during our region's DE event or sit in one of the many spectators spots around the track to watch the competition. But do we know how it all began in the 1950s?
The story of Road America, rich with detail, can be read here. Thanks to Al Wagner for the find.
Classifieds
Lots of wheels for sale and other interesting stuff in the current listing. Check it out here. Ads are posted when received so check back often for new entries. Need to post an ad? See the Classifieds page for instructions on how to do that.
Porsche in the news
Porsche at Le Mans from 1951 to 2013...a historical collection of Porsche entries in this race. Great photos and more. Read more. And here's Sports Car Digest's story of Porsche at Le Mans in the 1960s.
Like quizzes? Check this out.
Jay Leno reviews a 911 that was "reimagined" by Singer.
Links
Here are a few more links that may be of interest to Porsche owners.
An online magazine devoted to water-cooled Porsche models 924, 928, 944 and 968. http://www.flussigmagazine.com/

And there's a Facebook group for Illinois/Wisconsin/Indiana 924/944/968 owners. Check it out.
https://www.facebook.com/groups/249990591824670/


Parting shot -- the 1985 928S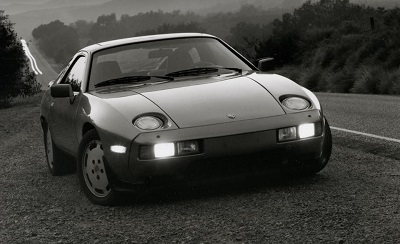 Some of our readers may be tired of the editor's penchant for 911s (air-cooled at that) so we decided it was time to feature another member of the Porsche line up. The Porsche 928 is a sports-GT car that was sold by Porsche AG of Germany from 1978 to 1995. Originally intended to replace the company's iconic 911, the 928 combined the power, poise and handling of a sports car with the refinement, comfort, and equipment of a luxury sedan to create what some Porsche executives thought would be a vehicle with wider appeal than the 911.

The finished car debuted at the 1977 Geneva Motor Show before going on sale later that year as a 1978 model. Although it won early acclaim for its comfort and power, sales were slow. Base prices were much higher than that of the previous rangetopping 911 model and the 928's front-engined, water-cooled design put off many Porsche purists.
Feedback
Contact the newsletter editor <beverly.jurkowski@sbcglobal.net> with suggestions for future stories, parting shots, pictures of your car or whatever is on your mind, Porsche-related. Thanks for reading.
Posted on Friday, January 3, 2014 12:00 AM, updated on Thursday, August 9, 2018 2:31 PM
Return to List of Journal Articles