March 2015 Steinlifters Online
Video of the 2015 911 Targa 4S...unplugged...no talking, just the sound of the engine. Thanks to Paul Roller for the link.
Porsche concept car submitted by Arthur Cunningham
Think women can't handle horsepower? We know that's not true as we have many female members who own and drive a Porsche. But this is still worth a look. Check out what happens in this Ford commercial. Thanks to Bob Shellman for the link.
When you find an online line about Porsches or other cool cars, send the link to the webmaster, Bev, so that it can be shared here. <beverly.jurkowski@sbcglobal.net>
Happy motoring everyone. March means spring is around the corner.
A note from Region President Donna Daufenbach: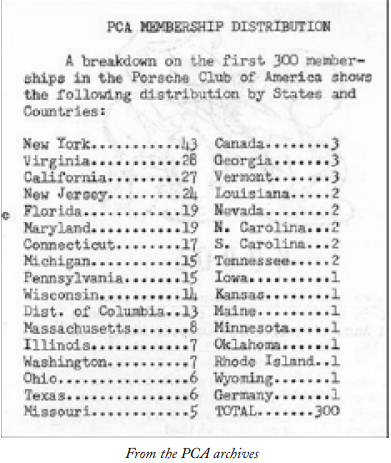 Our region has been a part of PCA for 55 years. Looking through the Region Procedure Manual I found a listing by state for the first 300 members when PCA was just starting 60 years ago. Fourteen members hailed from Wisconsin, that's 13.6%. Our region membership has been running between 850 and 900 members the last few years including family and affiliates.
If 13.6% of our members attended an event this year we would see 115 of our fellow club members join us for some fun. We know that not everyone enjoys the same things as everyone else, particularly Porsche owners. Just look at all the personalization options when ordering a new Porsche and the myriad combinations that result.
But we do have a commonality, an admiration for quality engineering and performance. Please join us for an event this year. Whether you chose a social event, a tour, a rallye, a car show or drivers education we'd love to have you join us. After all, "It's not just the Cars, It's the People!"

Donna Daufenbach
Milwaukee Region President 2015
Posted on Sunday, March 1, 2015 12:00 AM, updated on Sunday, March 1, 2015 12:28 PM
Return to List of Journal Articles