Accumoto tech session photos
Region members Mike Wiviott, Jeffrey Chang, Donna Daufenbach and Al Wagner took these photos at the April 15 tech session at Accumoto. Many thanks to the good people at Accumoto for hosting us, as well as region tech chair Mike Wiviott for making it happen. Forty-five members from Milwaukee, Chicago, Central Wisconsin and Fox Valley regions attended. Accumoto's Mark White and Joe Donovan provided commentary throughout the visit, showing the work they are doing on customers' cars. At the bottom of this page is a link to an entire album of photos from this event.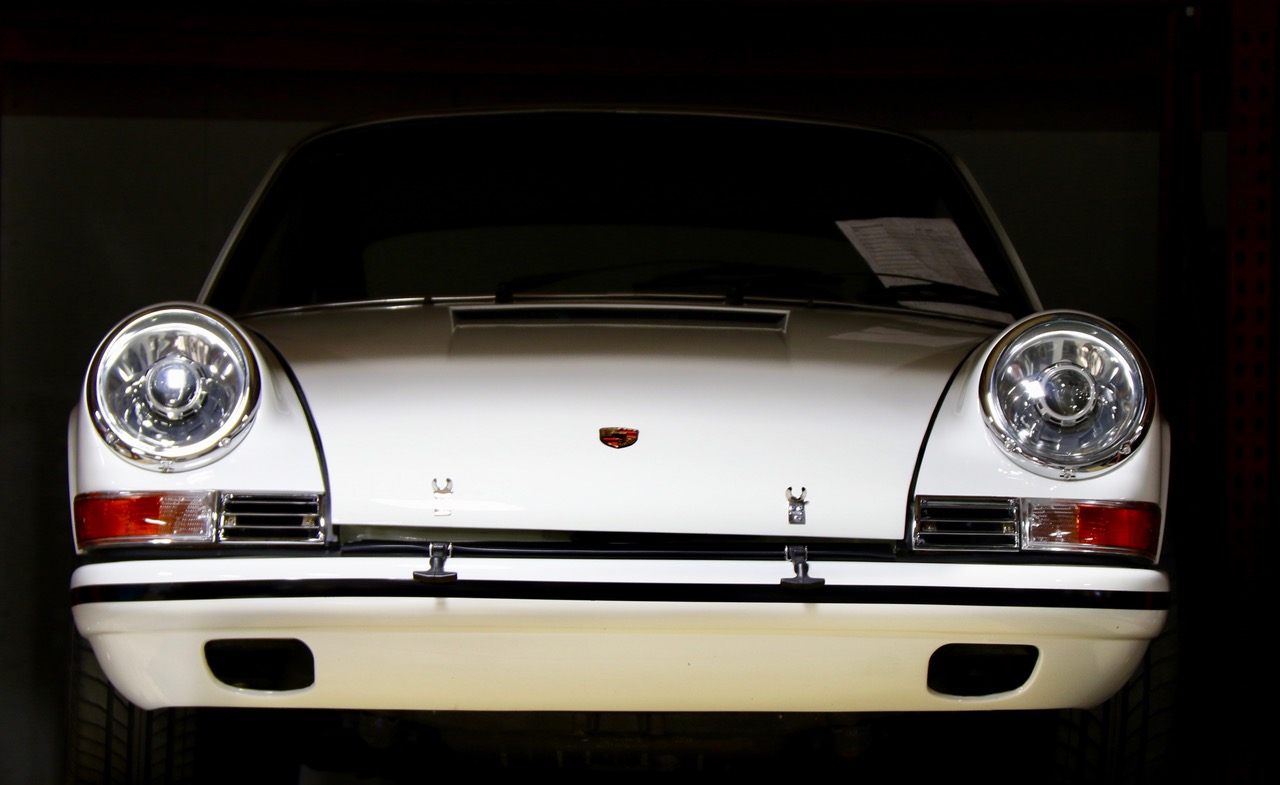 An early 911 sits on a shelf in the Accumoto storage area.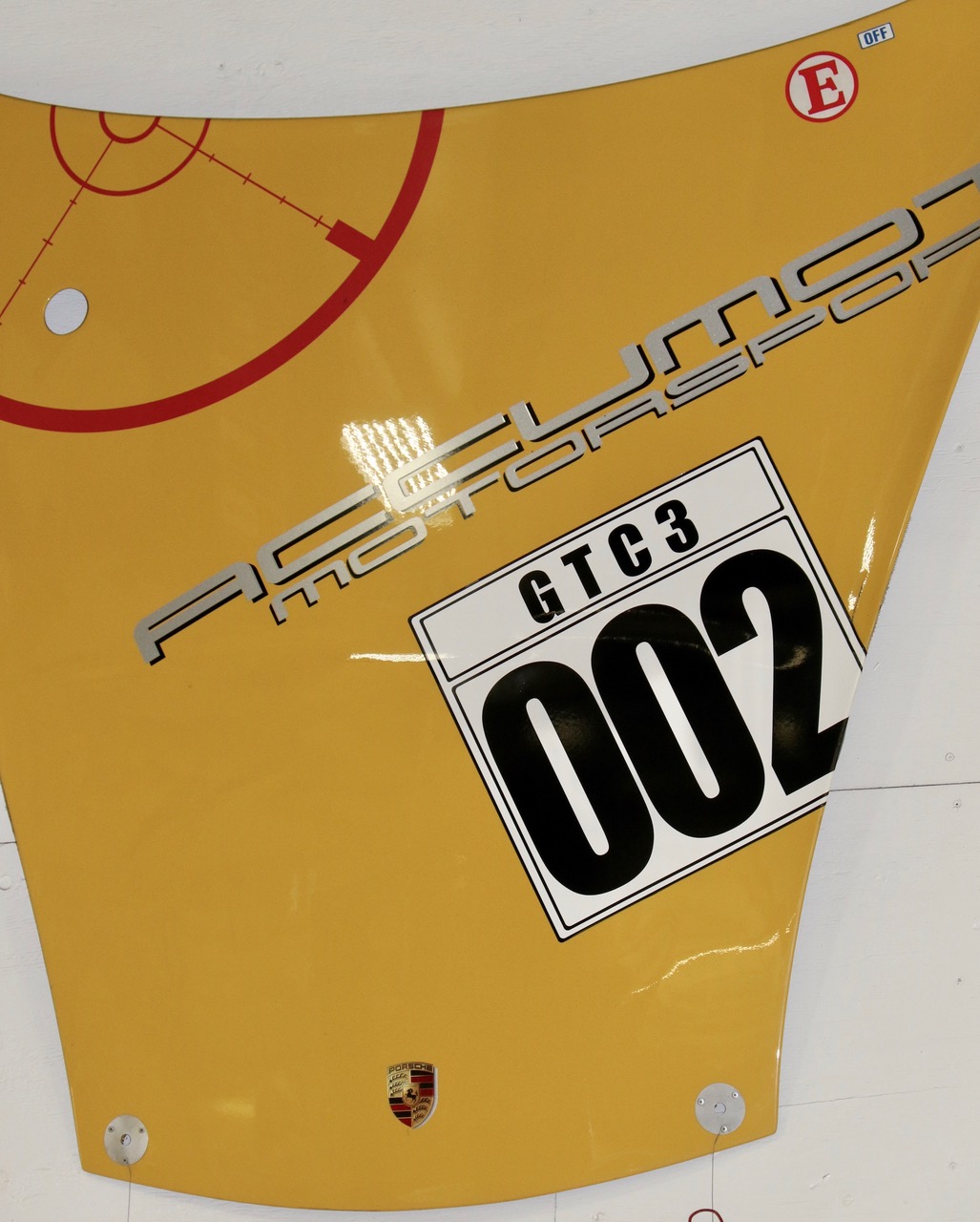 A 911 hood as wall art.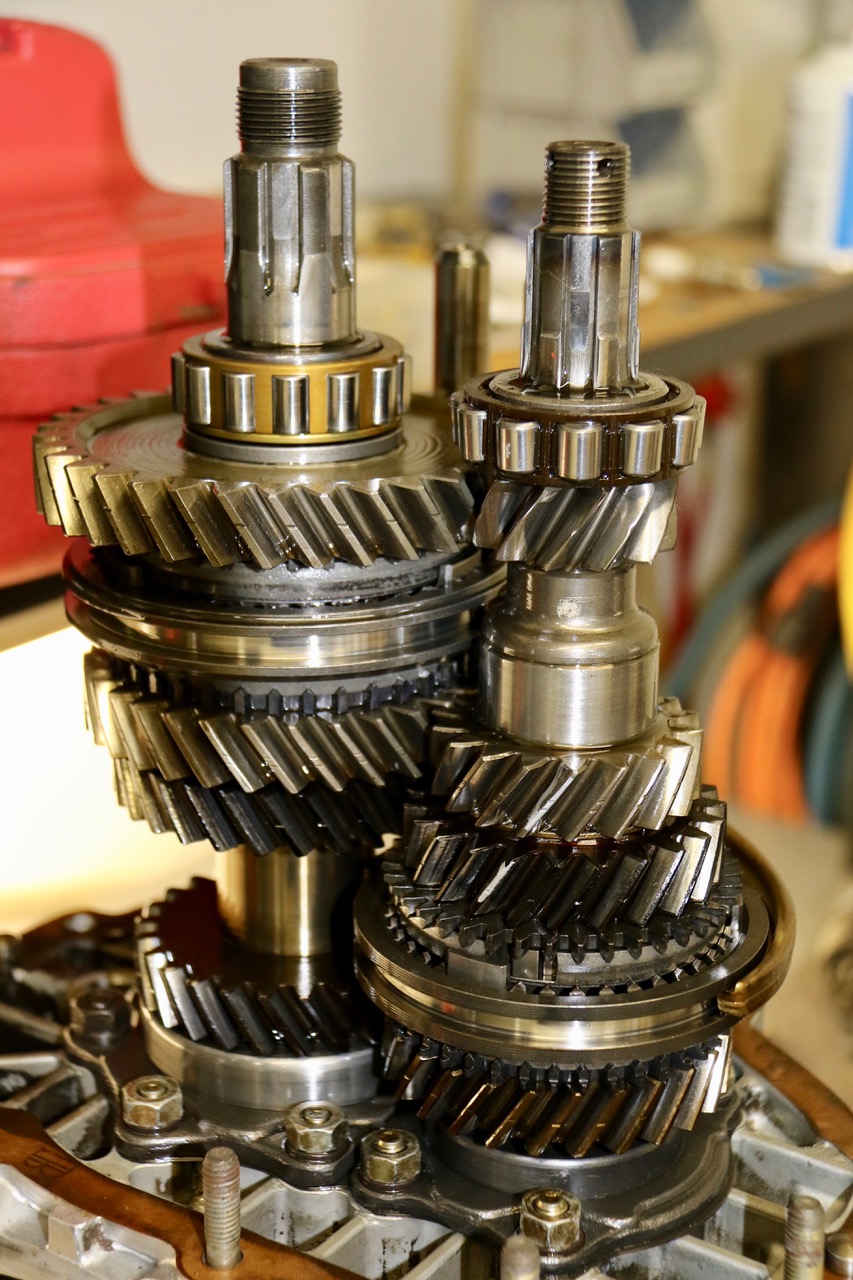 The inner workings of a 911's transmission.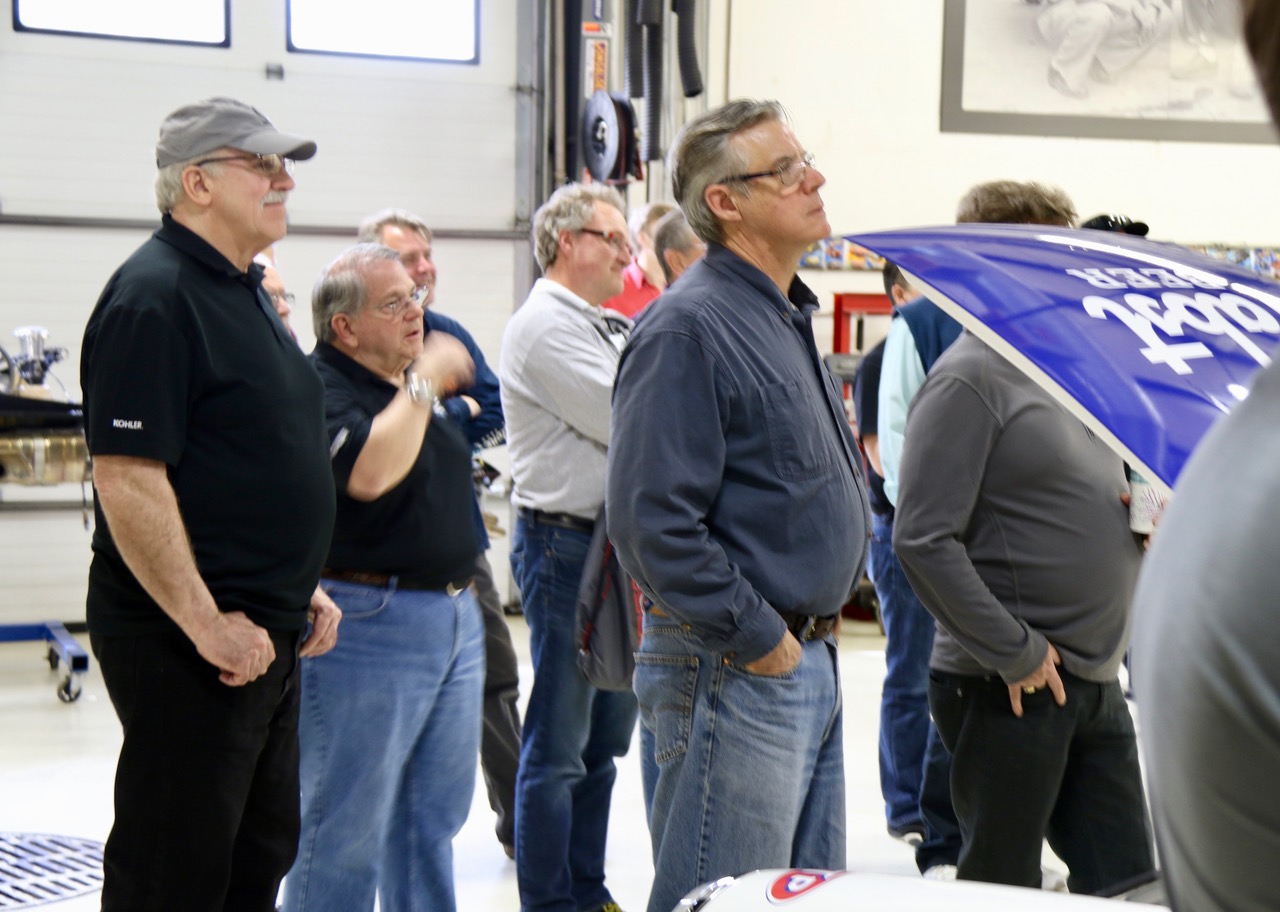 Joe Donovan, right, explains the work under way at Accumoto while attendees listen.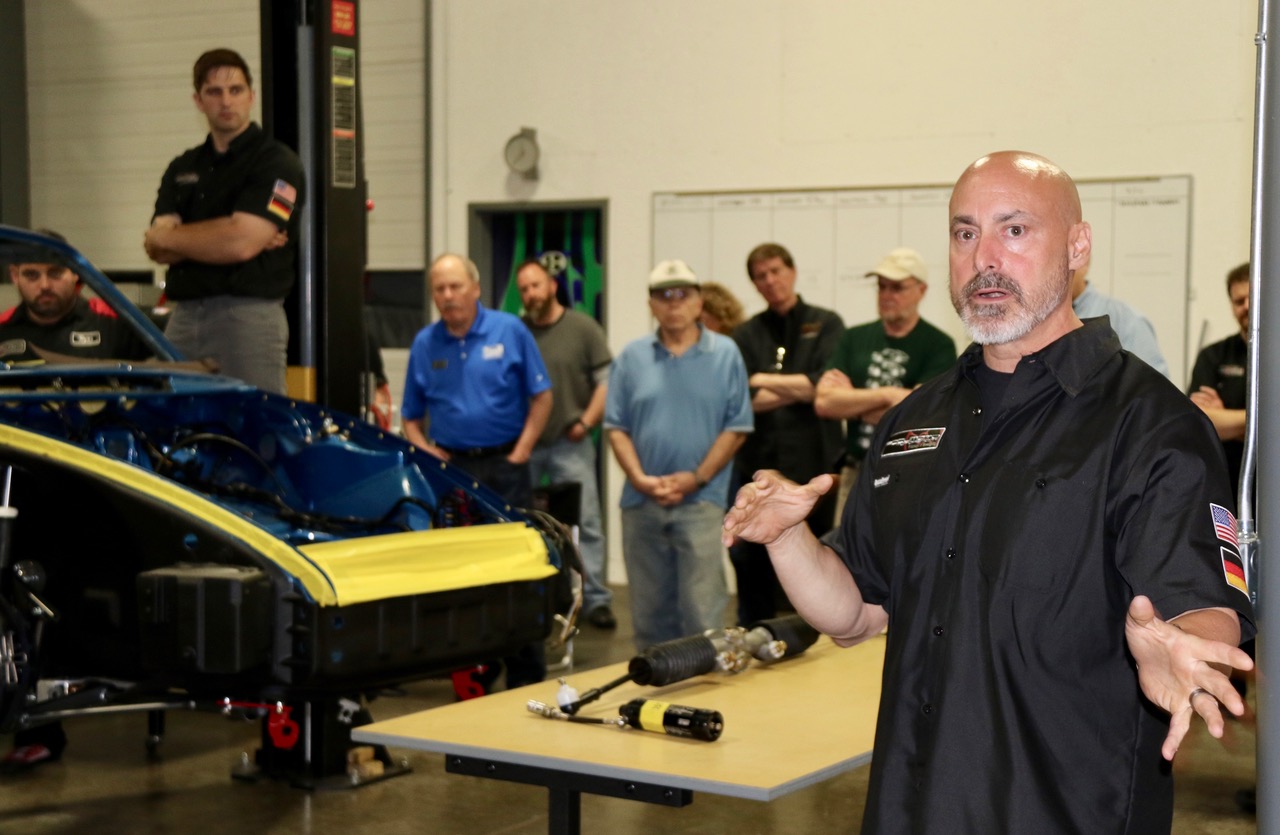 Mark White, right, of Accumoto describes the process of building a 911 race car.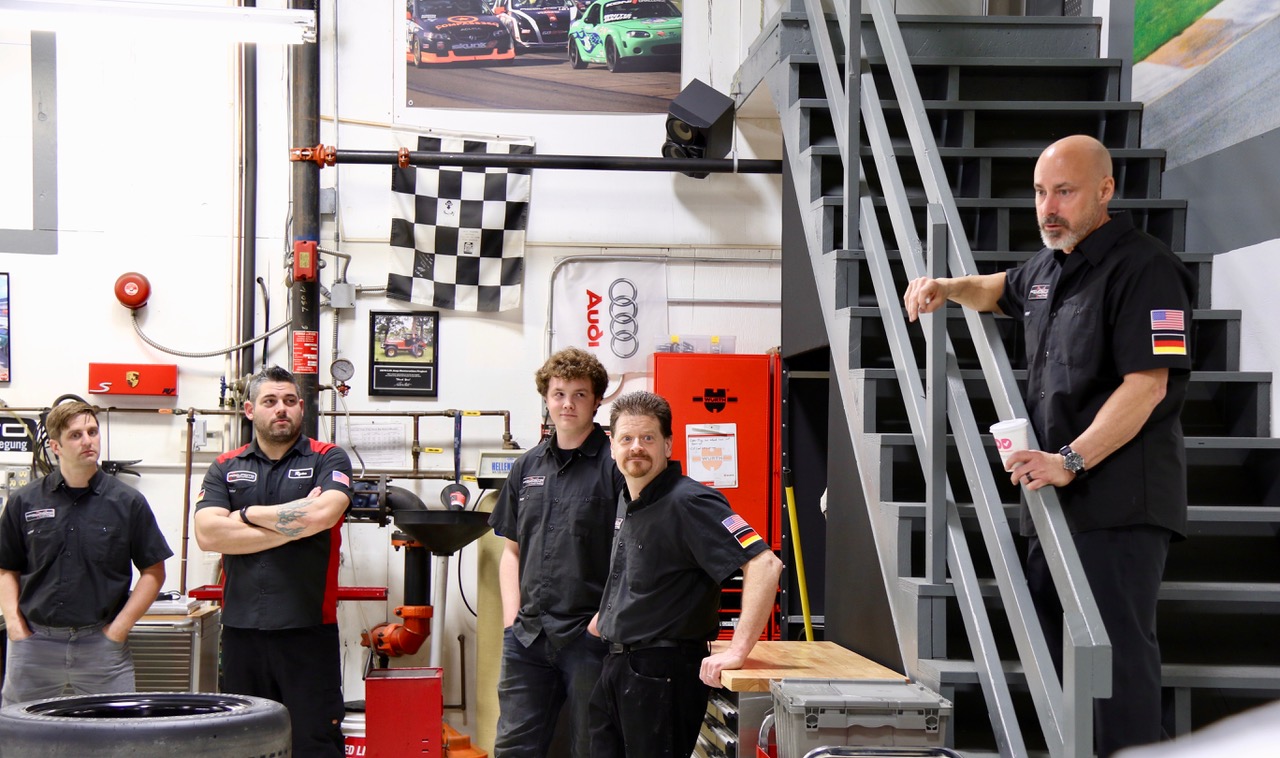 Mark White, on the stairs, introduces the Accumoto staff.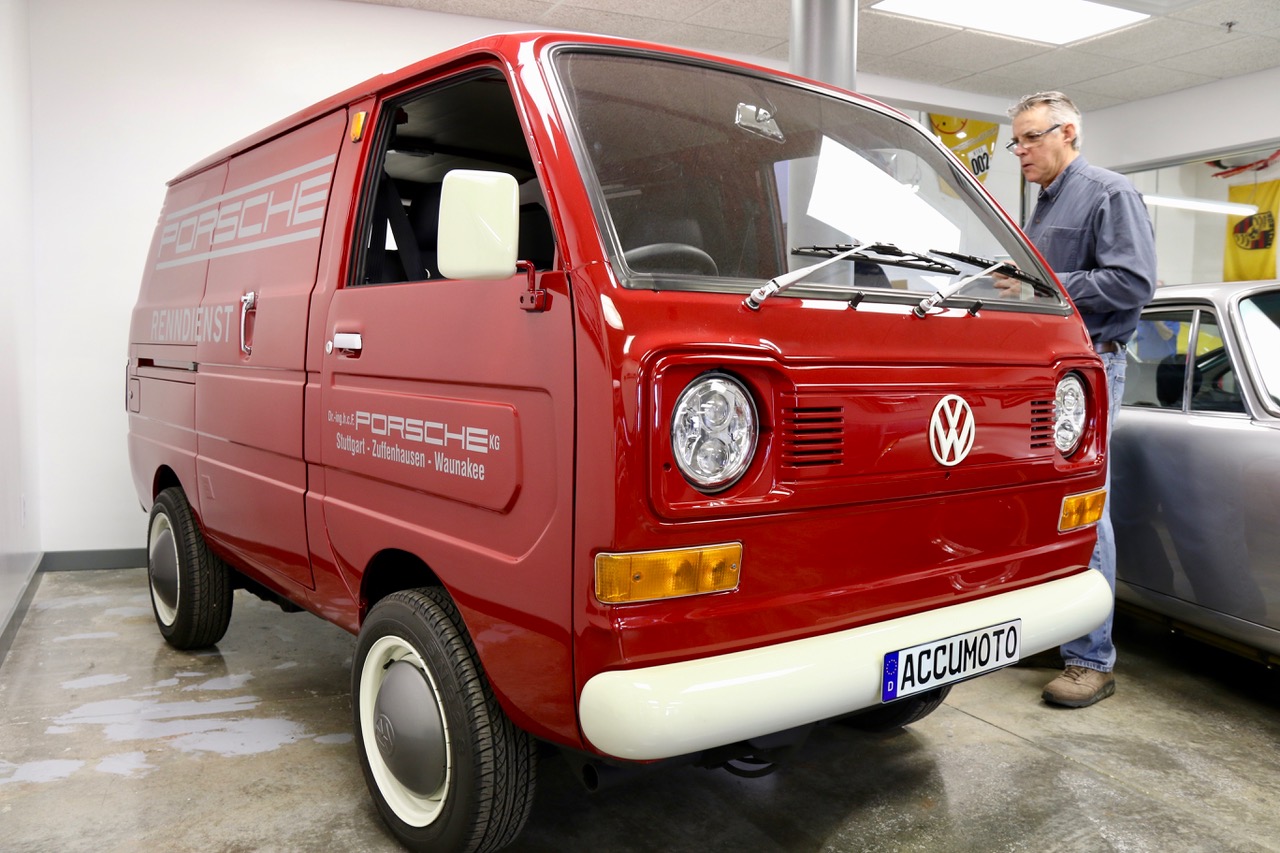 A Porsche "transporter" is part of the Accumoto collection. Note the location references on the door -- Stuttgart, Zuffenhausen and Waunakee.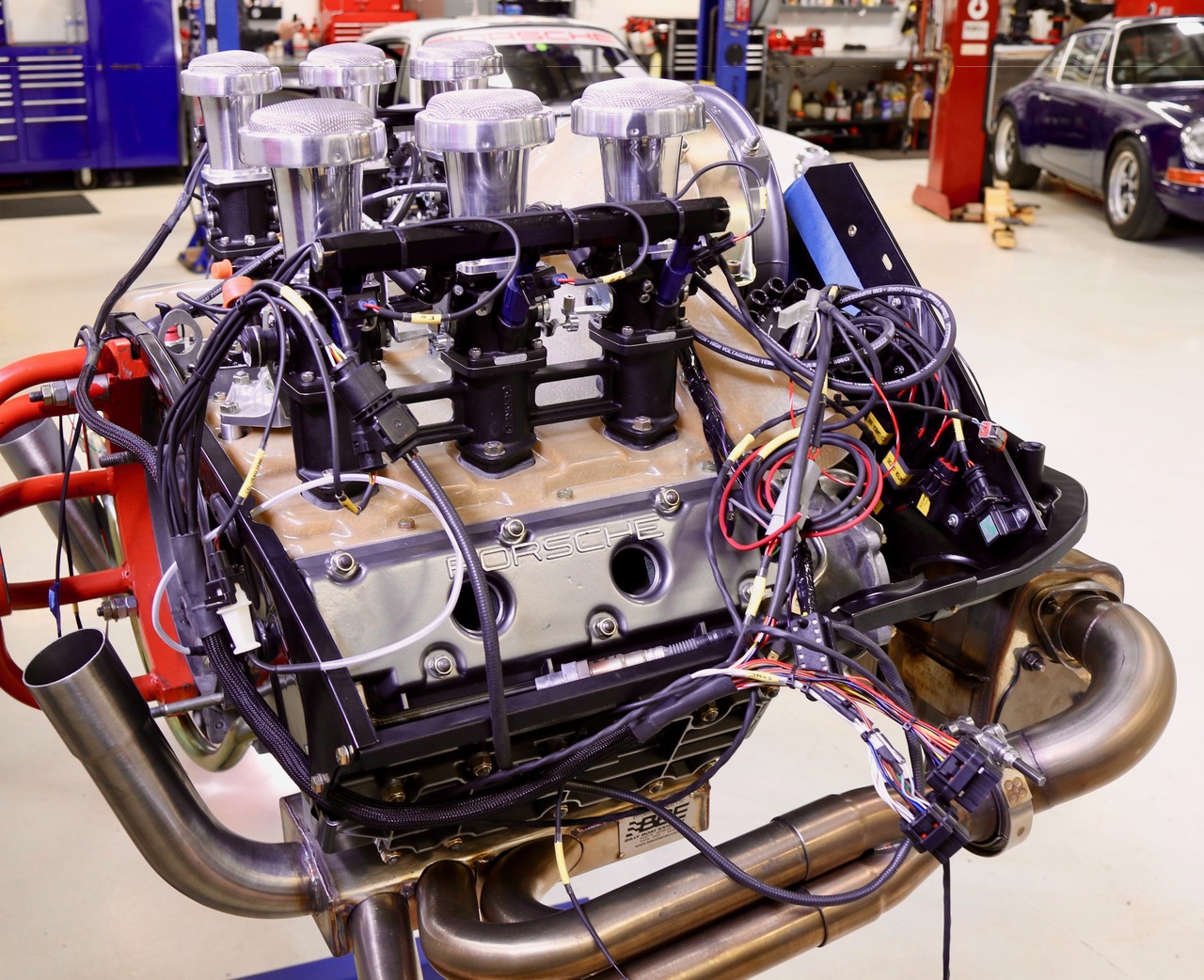 The 911 air-cooled engine that defined Porsche excellence for decades.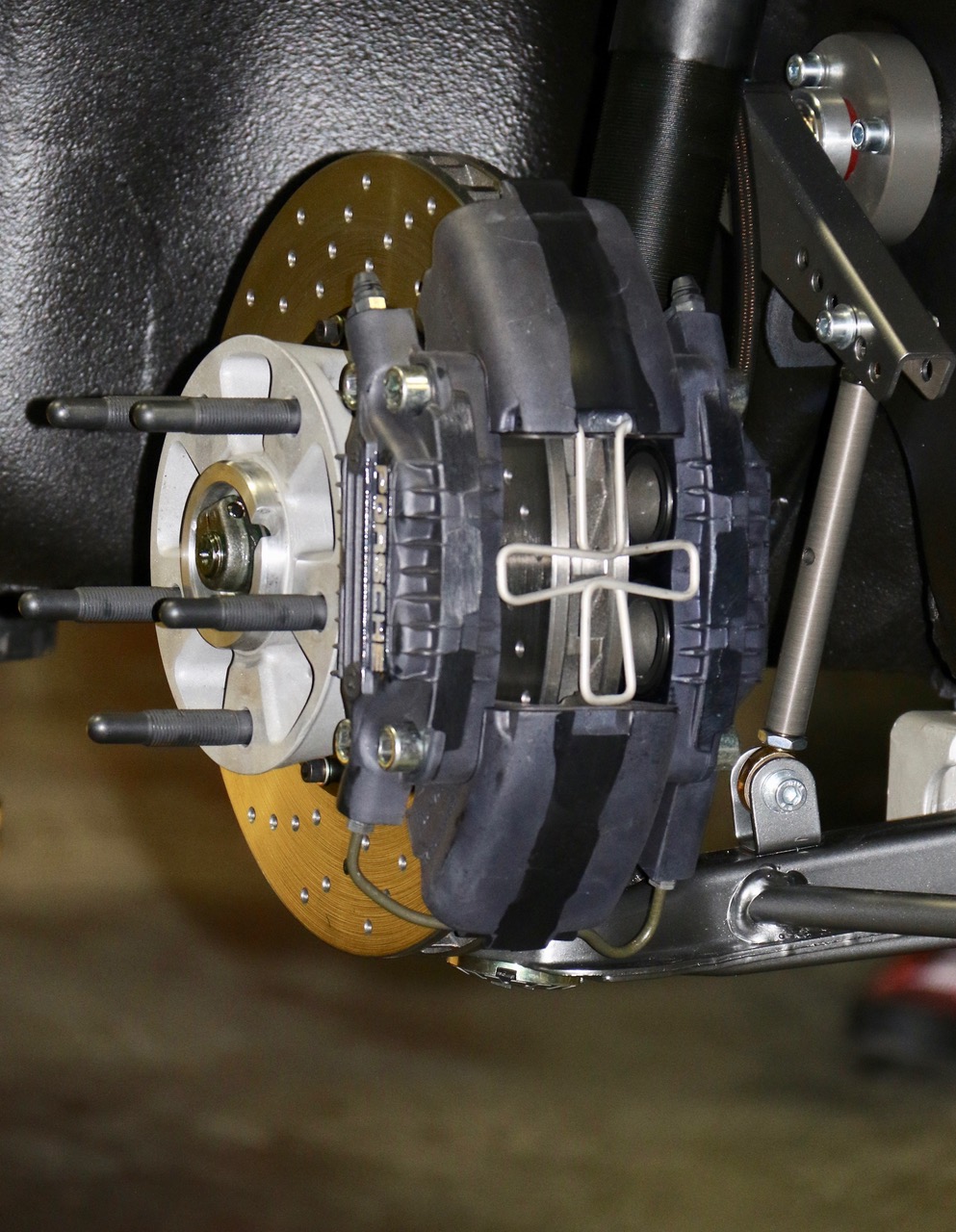 Front brake rotor assembly.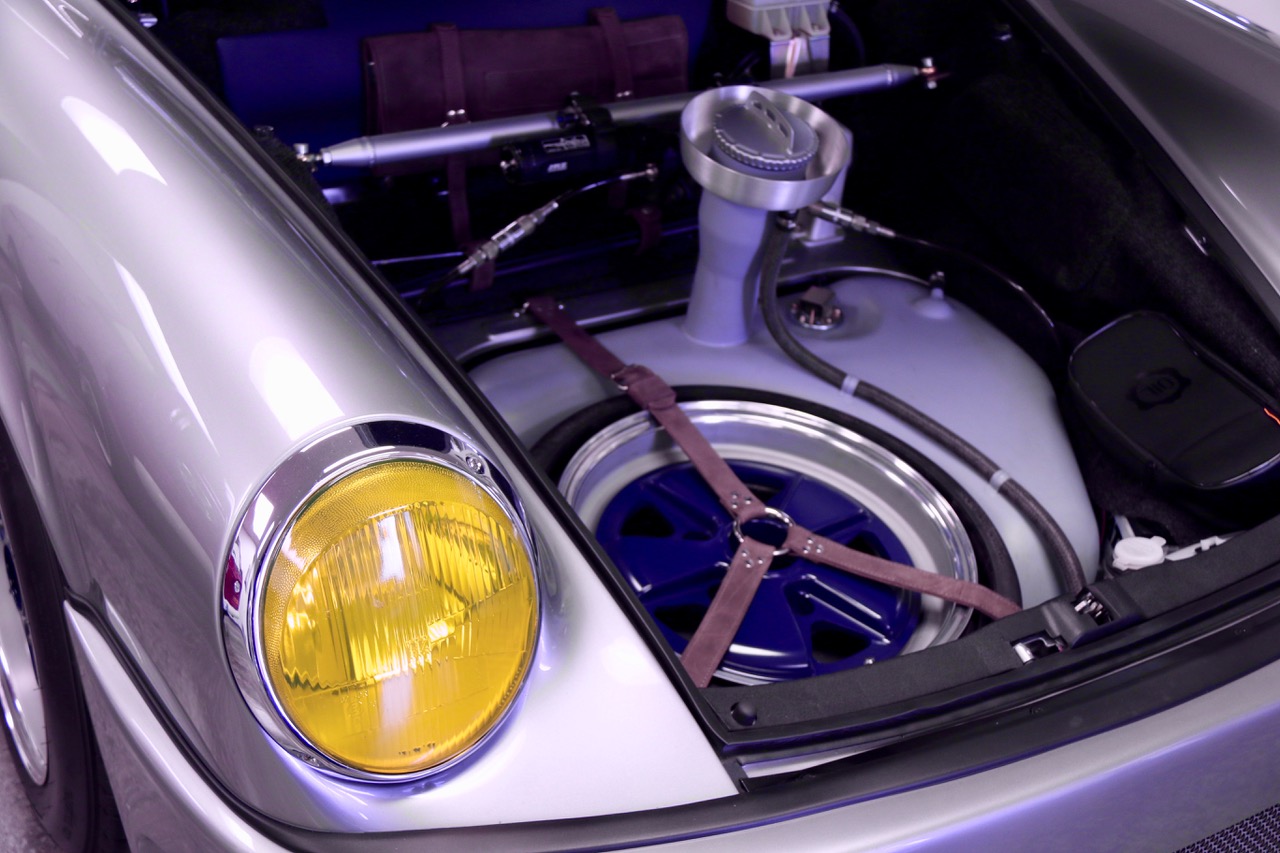 The fuel tank is built around the spare tire.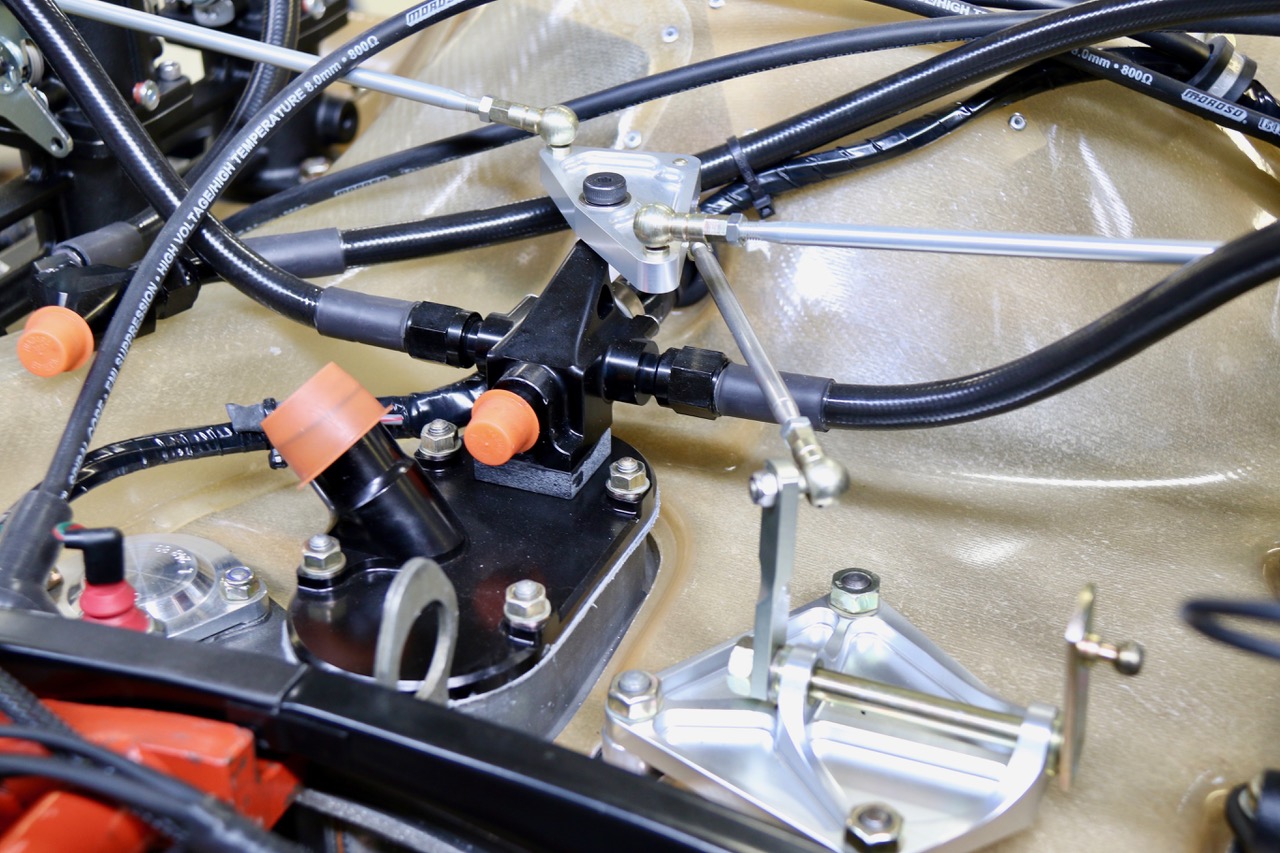 Take a picture before you take this intricate throttle linkage apart.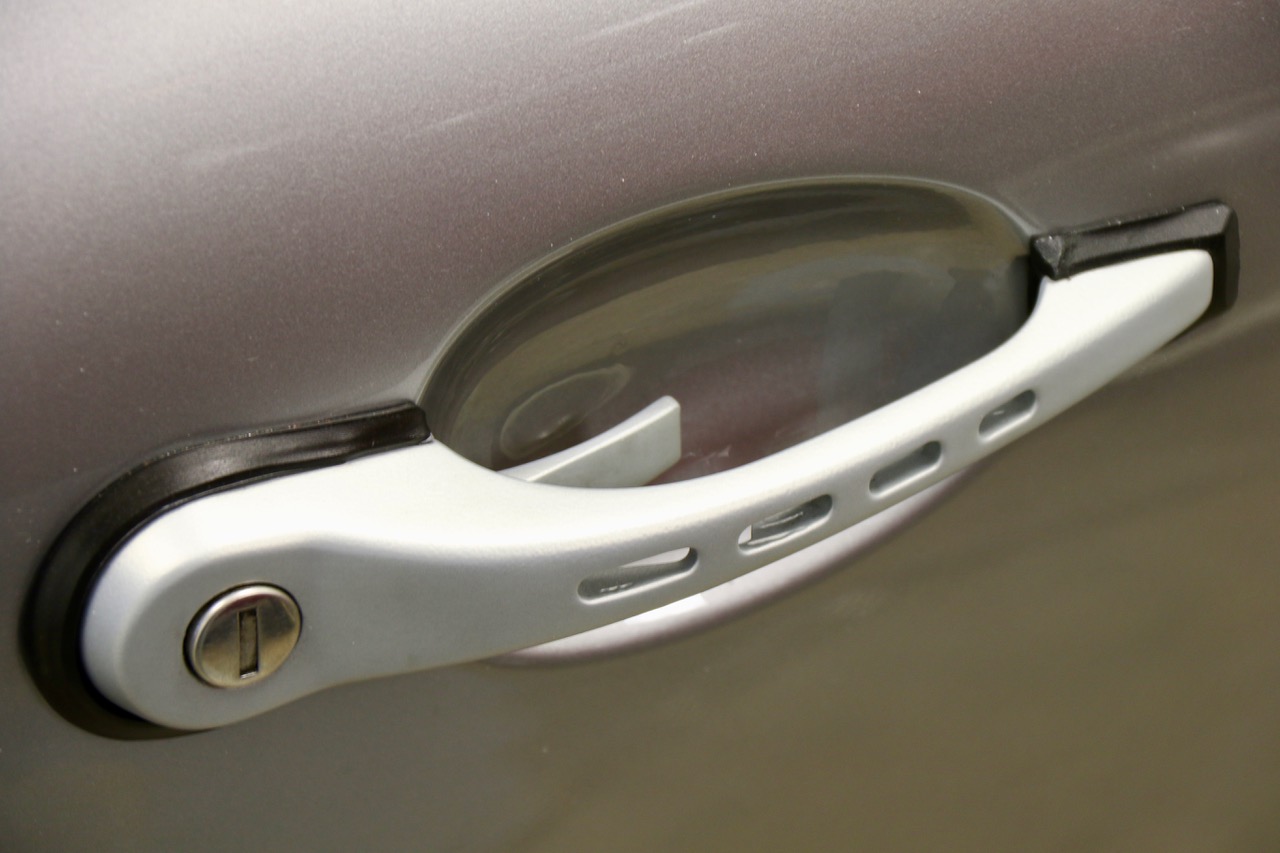 An Accumoto extra -- lighted door handles.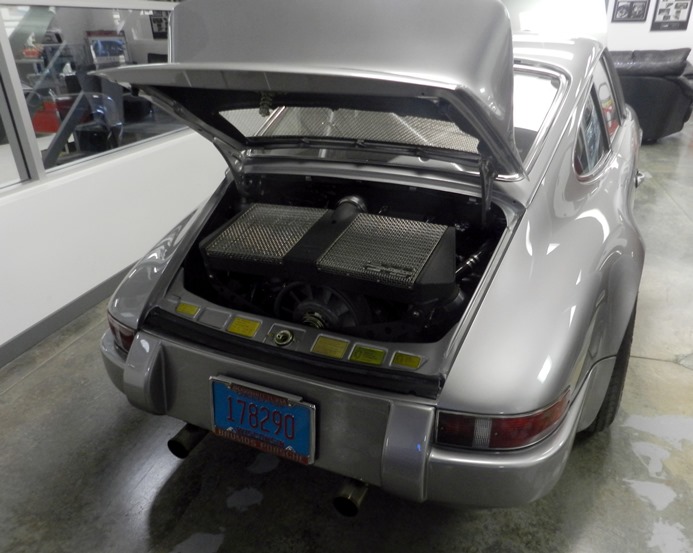 A classic with some slight modifications.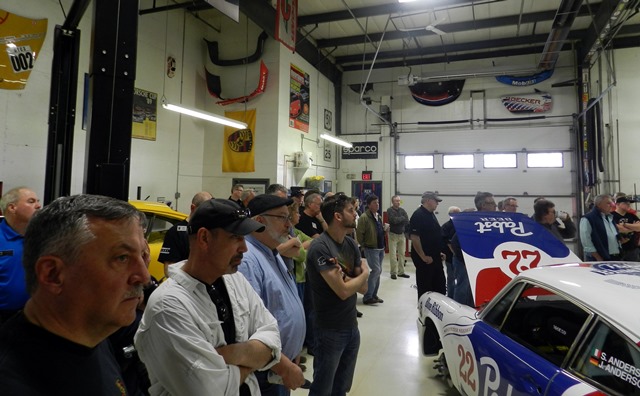 Is there a better way for Porsche people to spend time on a Saturday surrounded by amazing cars?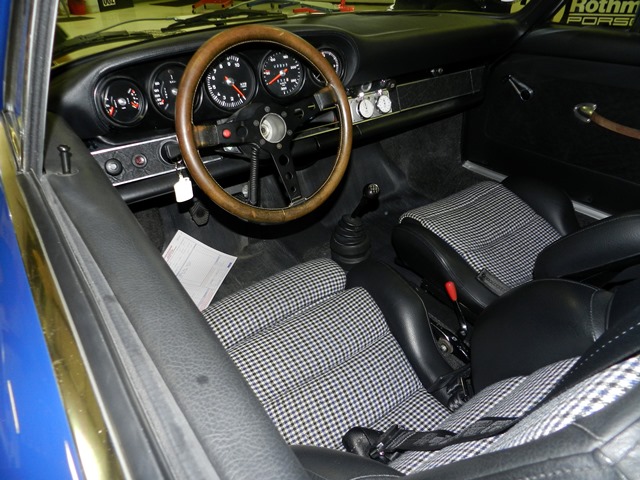 Porsche's unique interiors stand out.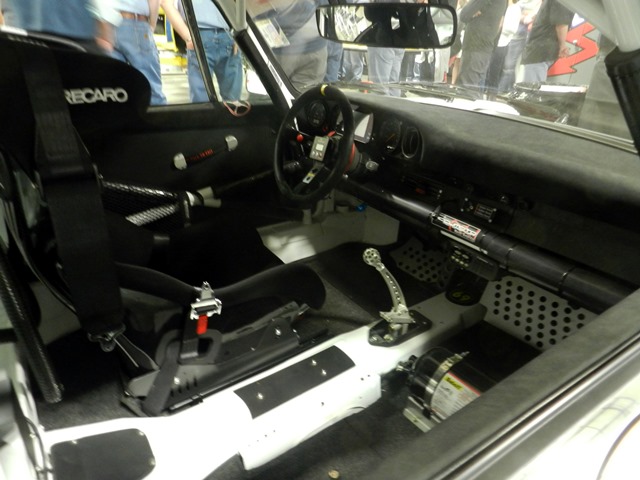 This interior is set up for racing. No frills.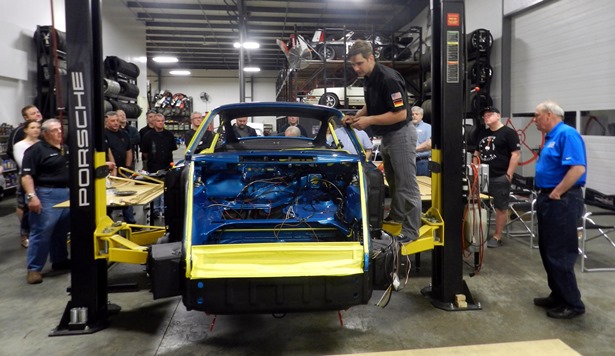 All eyes are on this Accumoto technician.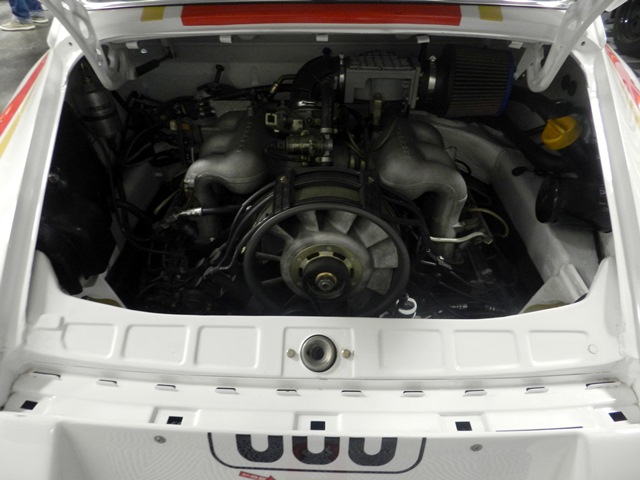 Heads up for this engine compartment of a 911.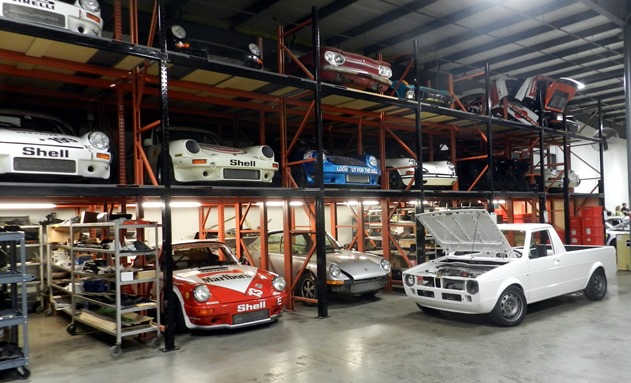 In good company, these Porsches and other models await their turn in the shop.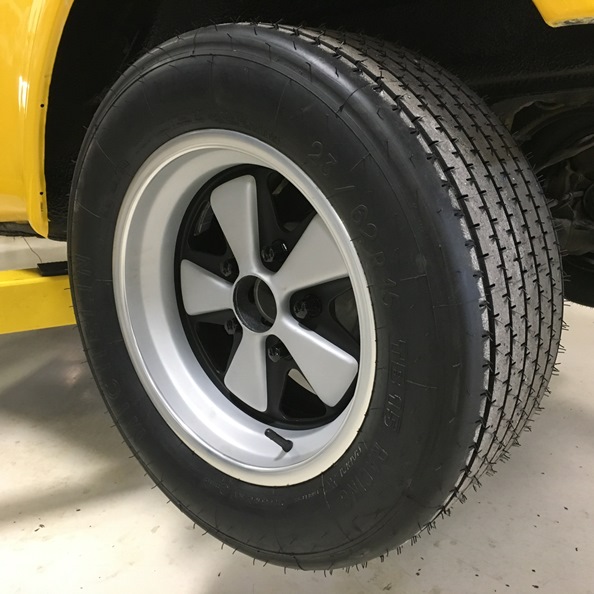 Fuchs wheel and new rubber.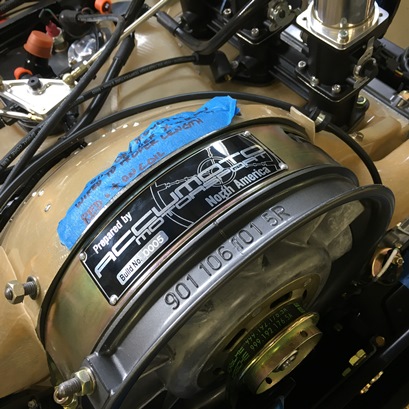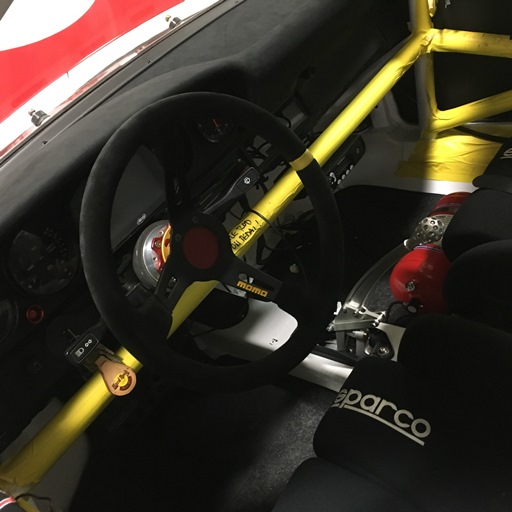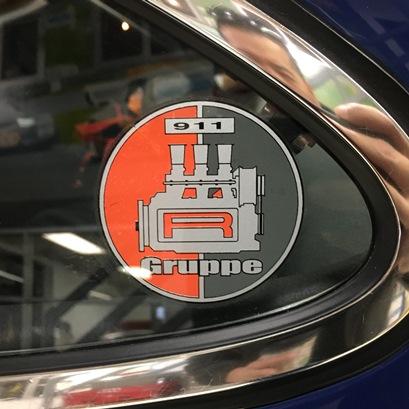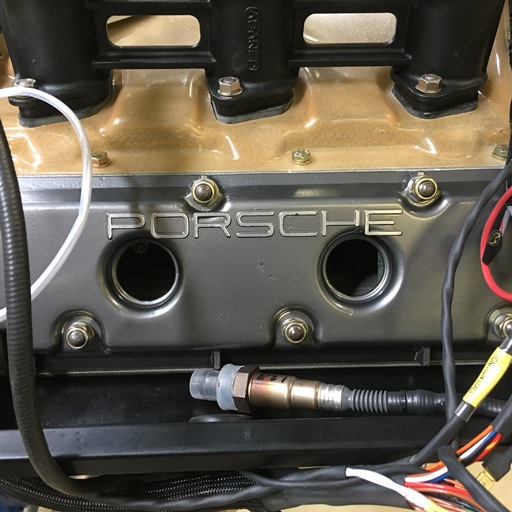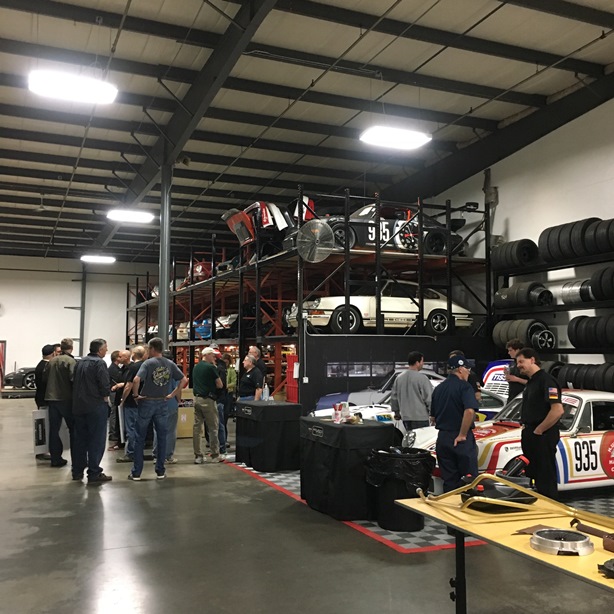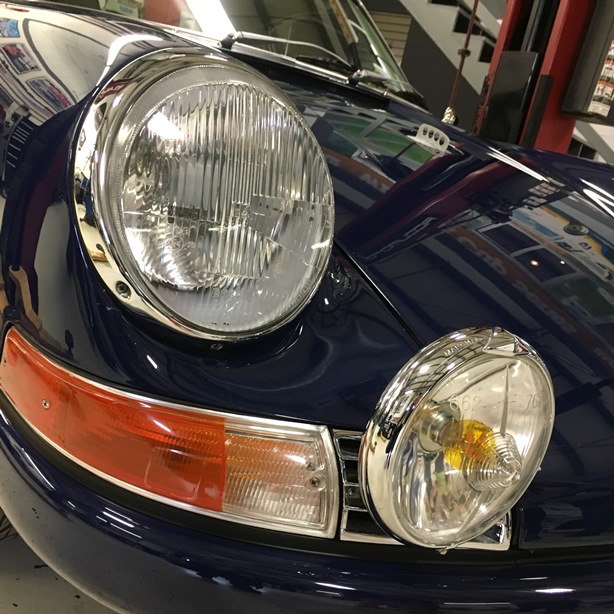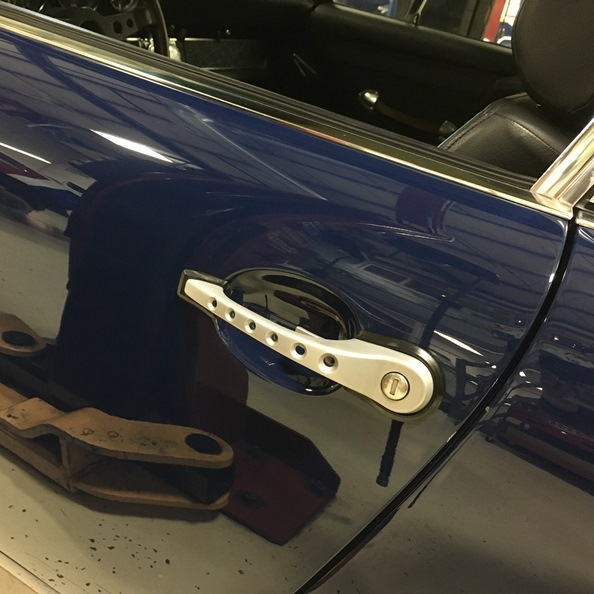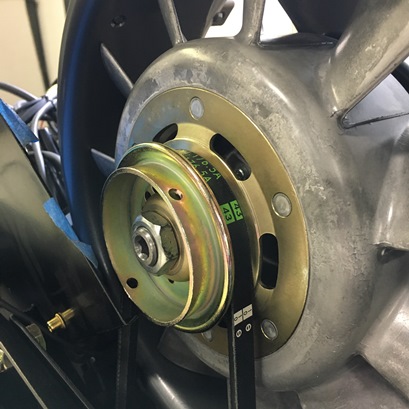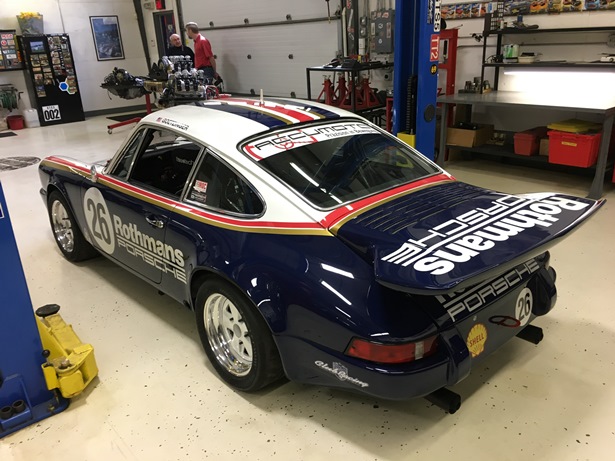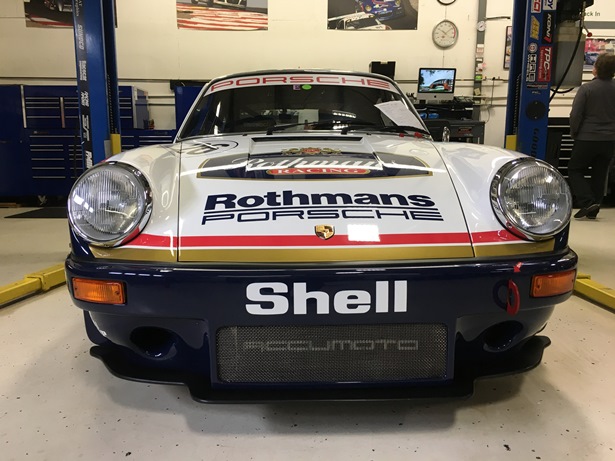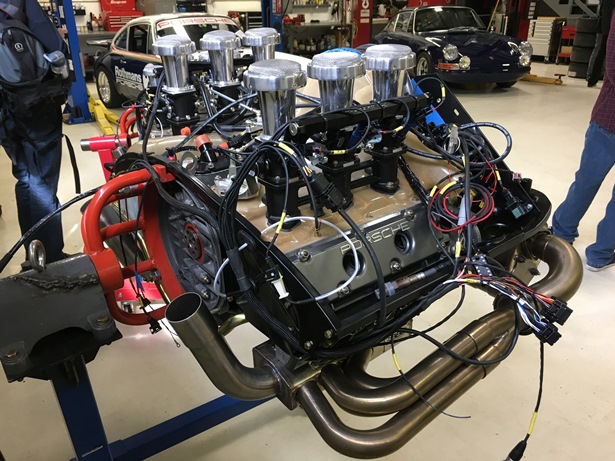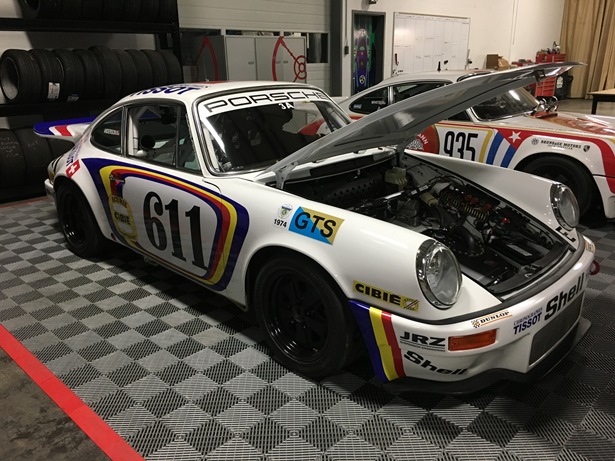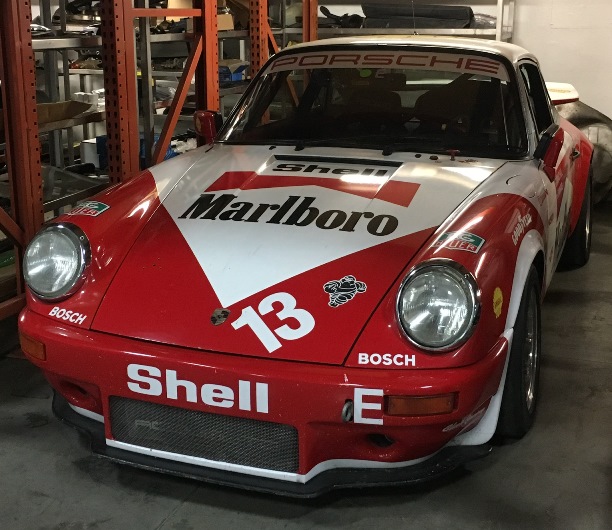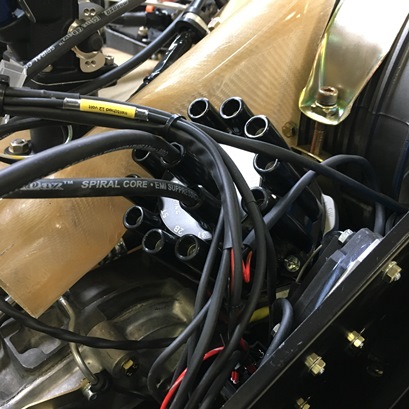 Posted on Sunday, April 16, 2017 8:18 AM, updated on Saturday, May 13, 2017 10:51 AM
Return to List of Journal Articles