Take a look at the vehicles and Porsche-related items being offered by your fellow members.
FOR SALE: OZ rims and tires
OZ rims are from my 2002 911-- a 996TT with the wide back end. The front tires are basically new with less than 100 miles and the rears are from 2017.

Fits Porsche 2002 Turbo. Rear 19 inch x 11 inch and front 19 inch x 8.5 inches. Rear tires INVO Nitro – 315/25/ZR 19 98Y, DOT CX CT PWV 3817 September 2017.
Front tires Michelin Pilot Sport all season – 225 35 ZR 19, DOT 14M 8W 009x 1322 – April 2022. Stampings from front rim - 088006 16 08 05 17 06 - AS7 - 2010 005.
$1,500.
Contact Jim at 630 688-8099 with any questions. Pick up in Lake Geneva area.
FOR RENT: Storage for your cars
Ready for winter? Indoor heated and alarmed car storage with battery tender use included. $750 for the winter. Located in Pewaukee.
Contact Todd - 414-217-9861 or tvflem@yahoo.com
Ball caps with region logo
Two styles, multiple colors.
https://www.pcawebstore.org/item/new-era-hex-mesh-cap-869
https://www.pcawebstore.org/item/port-authority-vintage-washed-contrast-stitch-cap-623

FOR SALE: Car cover for 991 or 991.s
Genuine Porsche indoor car cover for 991 or 991.2, Targa 4/4S (2012-2019) or C2/C4 with Sport Design package (2017+).
Perfect-fit indoor cover made from breathable, anti-static material. Has full-color Porsche Crest and logo.
Part number 991.044.000.40.
Cover is brand new, never used, never taken out of packaging. Asking $175. Please contact Robert Finlayson at rkfinlayson@gmail.com.
Region name badge
Order your region name badge.
https://www.porschepark.org/files/cms/0/136-1617493463.pdf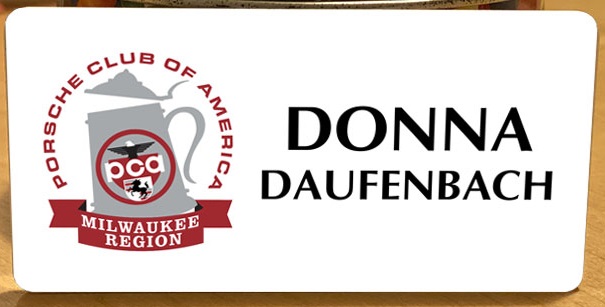 Beware of scammers
Your ad on this page is accessible to anyone on the Internet. The Milwaukee region is not responsible for any interaction between sellers and buyers. Beware of scammers. Note, if you are selling an item, ask that the buyer use an electronic payment system like Zelle or Venmo to ensure you receive the funds. Waiting for a check to clear doesn't guarantee you will have the money as the buyer can quickly issue a stop payment. Member experience verifies this.
New region webstore for wearables
The region's webstore is now live. Order online and have your items shipped directly to you.
BUY, SELL OR TRADE ANY PORSCHE-RELATED ITEM
PCA members can advertise for free to buy, sell or trade any Porsche-related item. The ad will run for three months, or as long as needed. Read how to submit your ad,
Non-members can use the classifieds for a fee of $30 for three months. Non-members should contact the webmaster for the process to submit payment. Send the text of your ad along with one or two .jpgs to webmaster@porschepark.org.
Milwaukee Region has a Facebook page
Forms
Related Journal Articles