Food drive a huge success
Region members tested the storage capacity of their Porsches on Sept. 21 when they filled their cars with peanut butter, canned vegetables and more for the region's food drive to benefit Hunger Task Force. More than 20 members participated. Roger Franzel, charitable outreach coordinator for the region noted that more than 3,600 lbs of food was donated along with more than $2,000 in cash, including a check for $1,500 from the region, which included $450 from PCA. Mike Wiviott and his co-workers from FIS donated more than 600 lbs., making Mike the winner in the four-door category. Rich Housfeld won the two-door category with nearly 200 pounds donated.
International Porsche and Porsche Milwaukee North also collected food.
"Roger, I woke up Sunday playing back Saturday feeling good that our club was able to make a difference toward a great cause locally. I sincerely appreciate the role you you've taken on to give back to our community. You led the charge and we had many that rallied. 3,600 pounds of food and over $2,000 should help make a difference.
"Special thanks as well to Bev Jurkowski and Dan/Pat Johansen for assisting with extra pick-up and delivery duty. Jack and Karen Stephensen for making the trip up from Chicago with a car load. And a very big thanks to Mike Wiviott for the energy and passion you brought to increase our donation substantially. Certainly a fun and rewarding event," said region president Tony Quebbemann.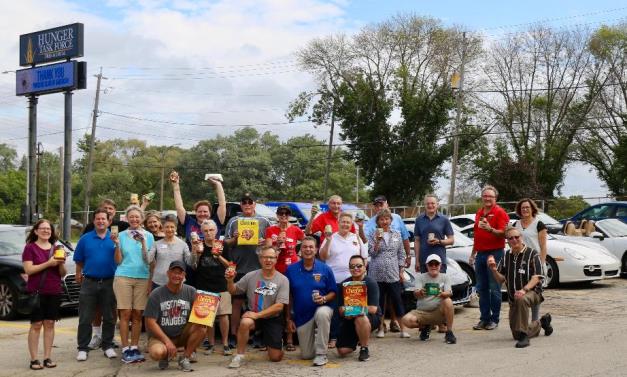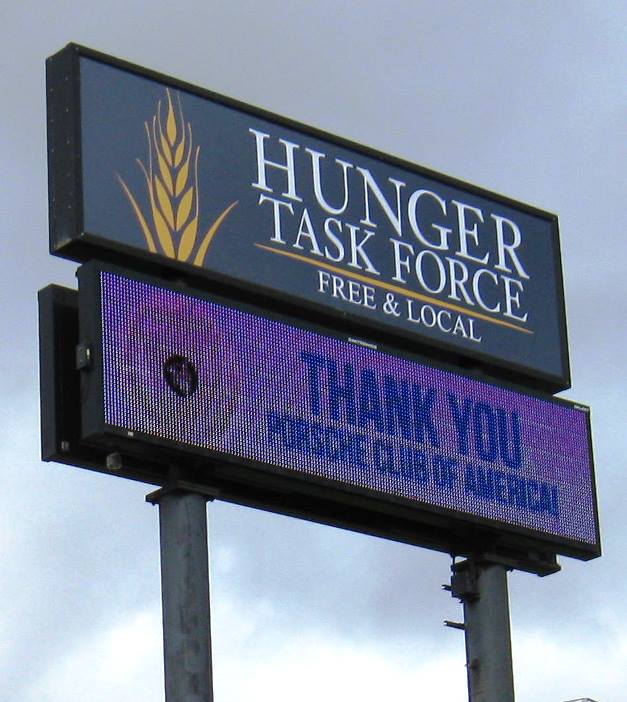 PCA and the region were recognized on the electronic sign along I-94 near Hawley Road.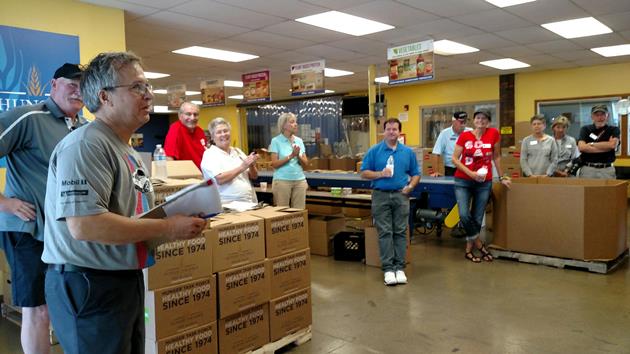 Roger Franzel, left, thanks participants for their generosity.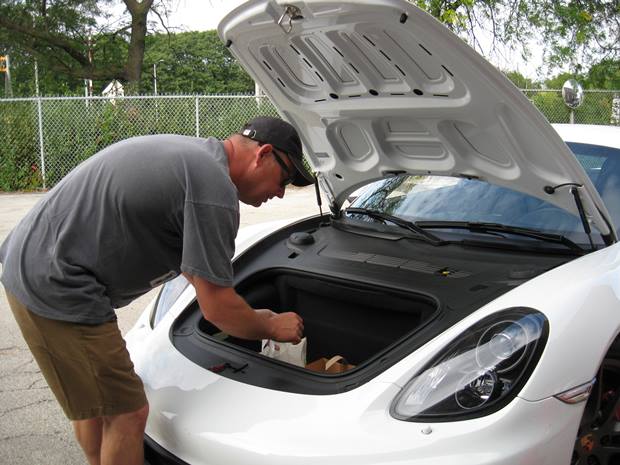 Todd Ponath empties the food he brought.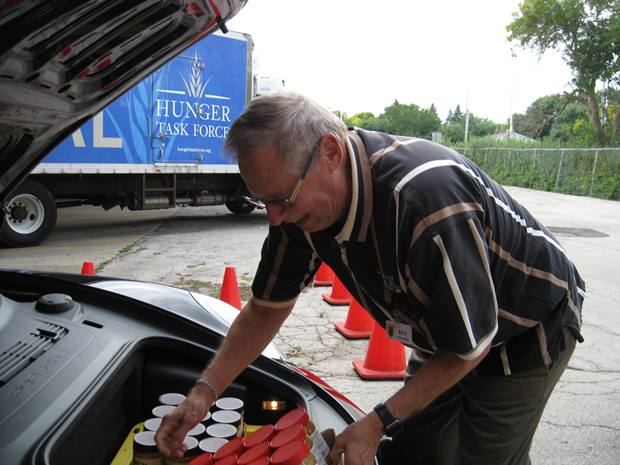 Rich Housfeld prepares to empty his Porsche's trunk.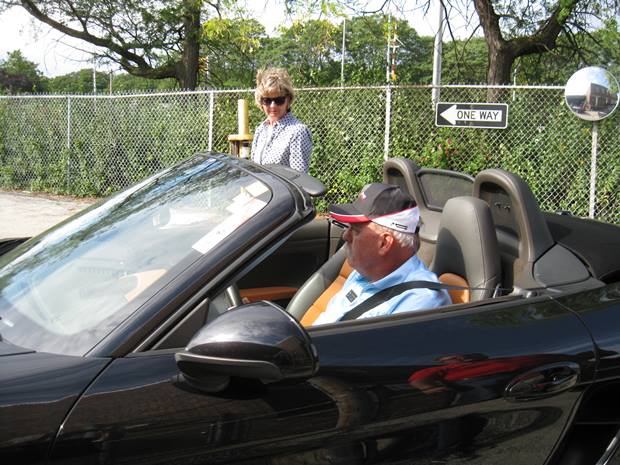 Karen and Jack Stephensen joined the activity. Jack is Zone 13 rep. They are members of the Chicago region.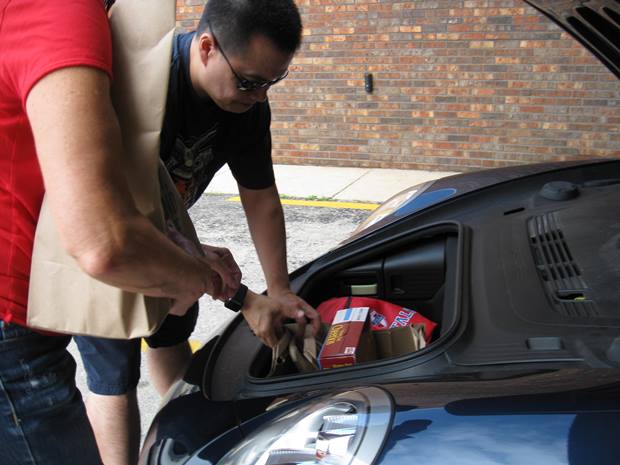 Jeff Chang unloads the food items from his car.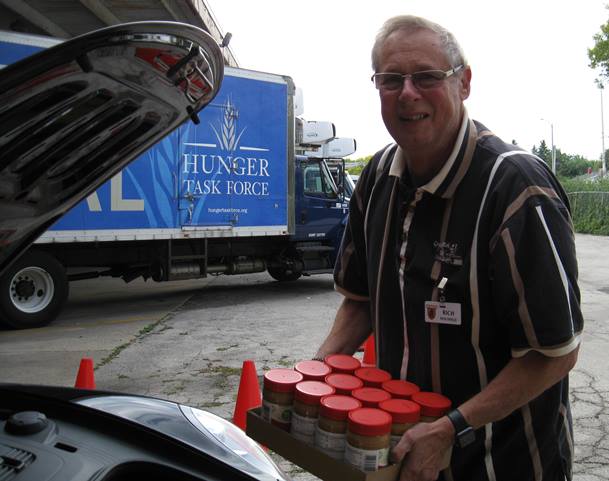 Rich Housfeld won first place for the largest number of pounds of food in a two-door vehicle.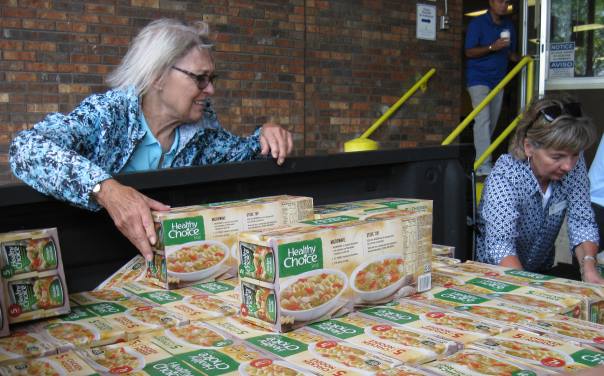 More than 1,300 pounds of soup were donated by a co-worker of Mike Wiviott's.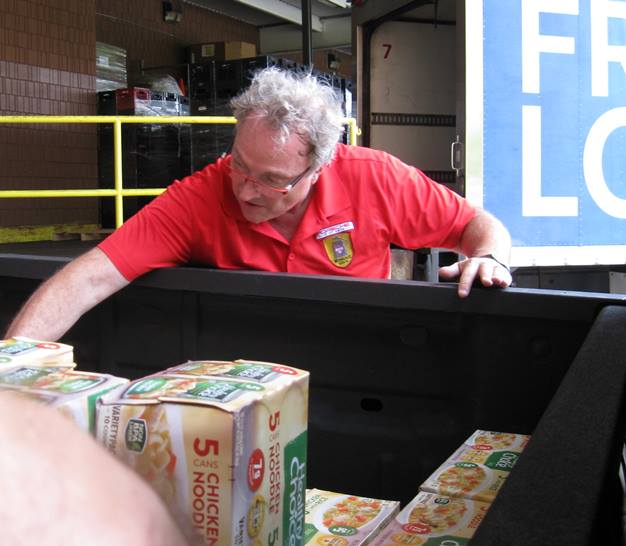 Tony Quebbemann, region president, helps to unload a pick-up truck filled with soup.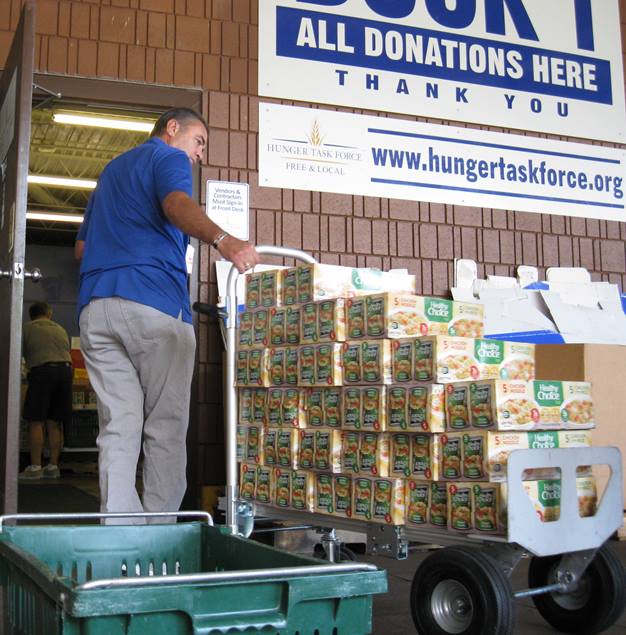 Tunc Turna pulls a hand cart full of soup.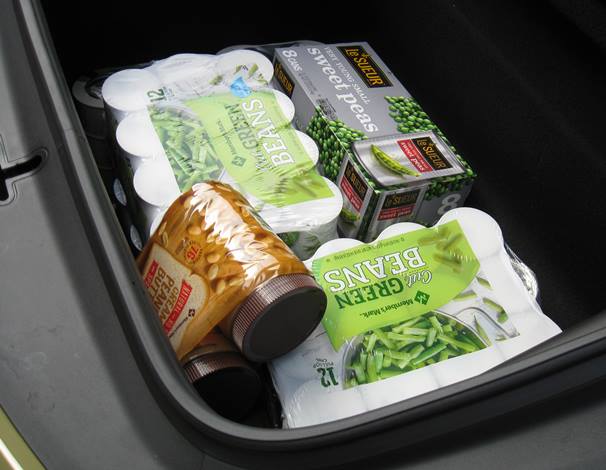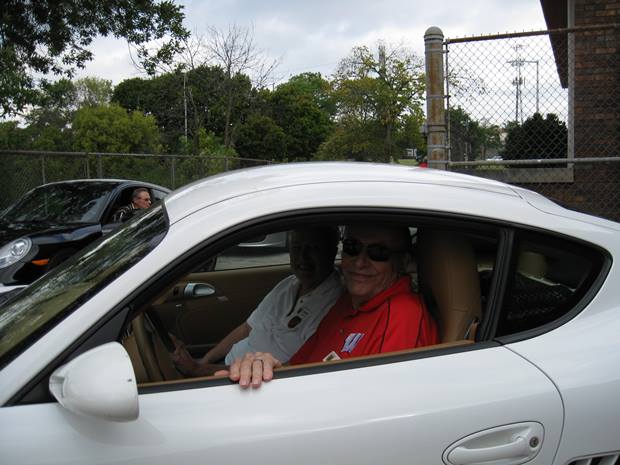 Karen and Marty Gnatzig arrive with their load of food items.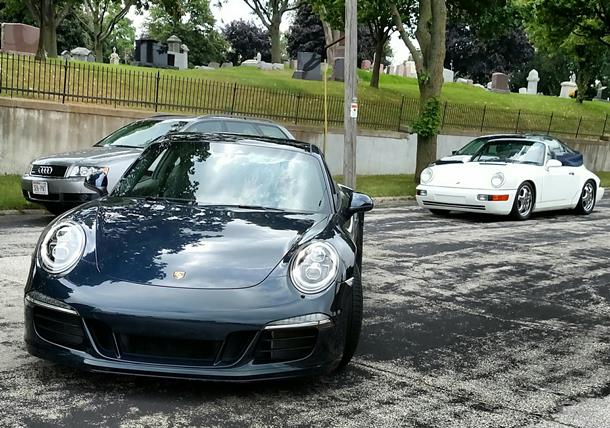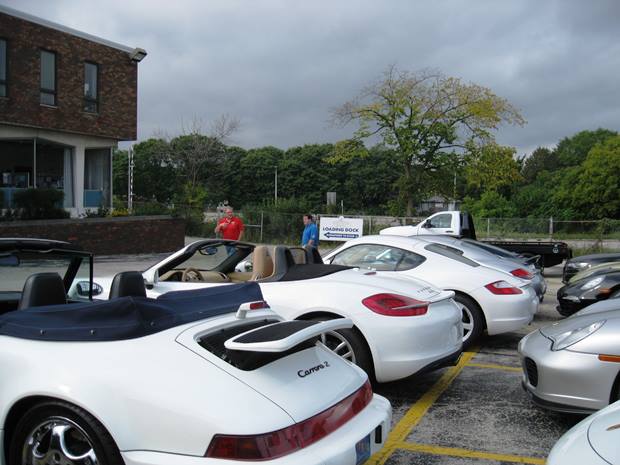 Posted on Sunday, September 22, 2019 10:55 AM, updated on Tuesday, September 24, 2019 7:07 AM
Return to List of Journal Articles