8 Porsches caravan to Road America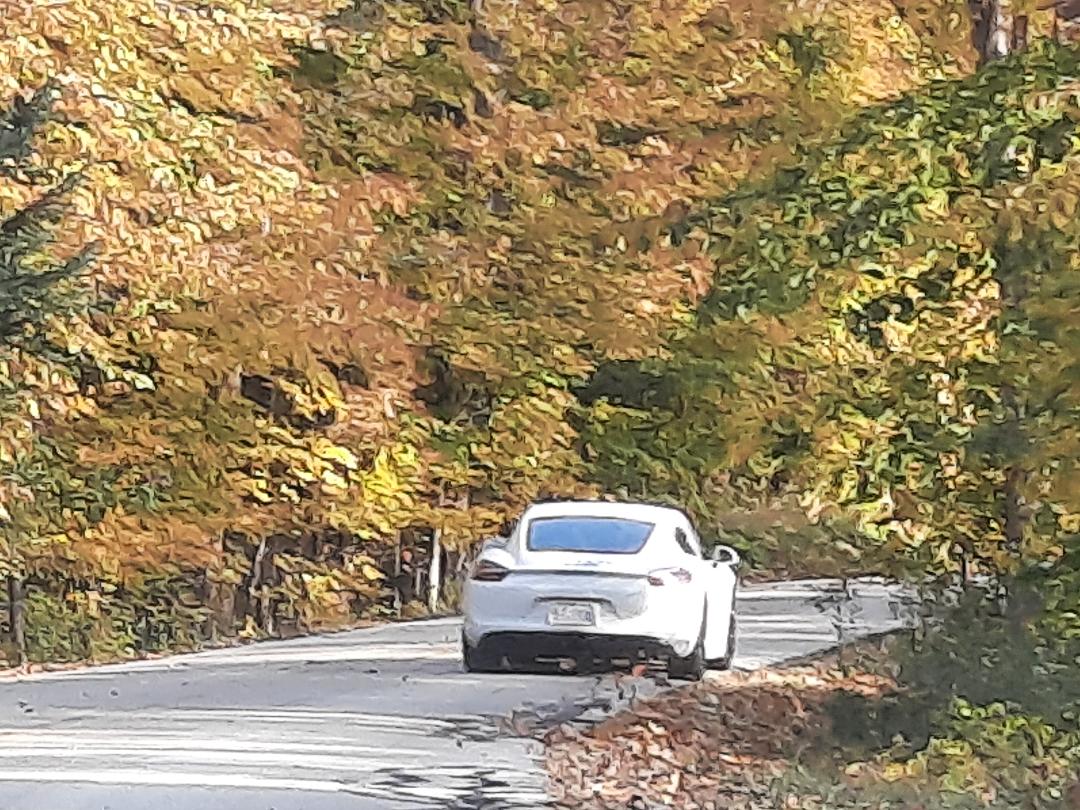 Seven Porsches followed tour leader Al Wagner on Oct. 10 as the group traveled to Road America to take in the SCCA Runoffs. This drive was the last driving tour of the year for the region.
"I drove a route that I know well and it was easy for the following cars to stay with me. No doubt the highlight was the fall color. It was a bright sun-shiny day and the colors really popped. We drove about 60 miles," Al said.
"Alan is a wonderful leader, the roads were great, the scenery was beautiful," said Mary Ann Brinkmann. Photo right by Mary Ann Brinkmann.
Photo below: Dan and Pat Johansen at the start of the drive. Photo credit: Tom Ingassia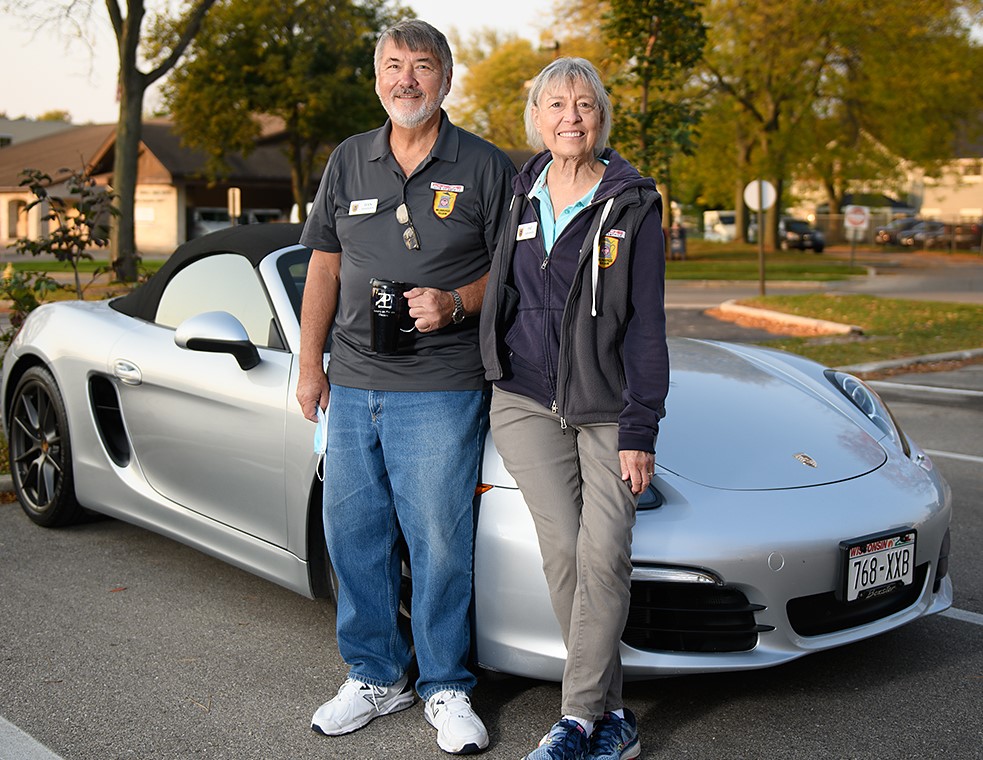 Posted on Tuesday, October 13, 2020 10:42 AM, updated on Tuesday, October 13, 2020 11:29 AM
Return to List of Journal Articles