Porsches at the Corners Sept. 18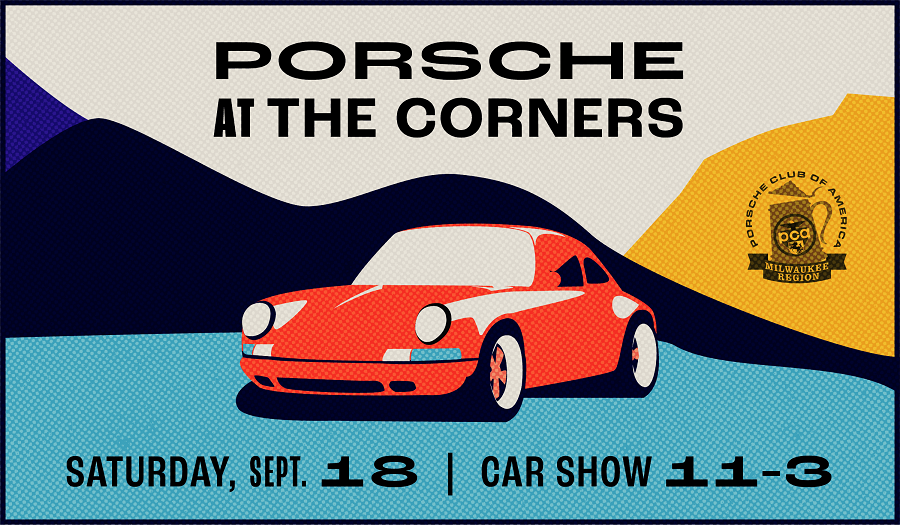 Mark your calendars for PORSCHES AT THE CORNERS! Join us Sept. 18 from 11 a.m. to 3 p.m. for a nice "urban picnic" where we'll be able to display our Porsches in all the parking spots along The Corners in the Town of Brookfield. 20111 W Bluemound Rd, Brookfield.
We're planning have the roads closed off for us to park and mingle, Porsche clips running on the big-screen, and lunch: Hot buffet-style picnic catered from Sendiks to include BBQ Pork, BBQ Chicken, Kaiser rolls, Roasted Red Potatoes, Sundried Tortellini Pasta Salad and Wicked Brownies.
Our hosts are region members Philippe and Malory Guyony who own the French pastry shoppe "Le Macaron" in the shopping center. It should prove to be a fun activity.
Cost:$10 per person. Sign up will be via motorsportreg.com.
https://www.motorsportreg.com/events/porsches-at-corners-tour-pca-milwaukee-347022
Posted on Saturday, July 24, 2021 12:00 AM, updated on Tuesday, July 27, 2021 12:05 PM
Return to List of Journal Articles