19 attend Coffee Travelers in Burlington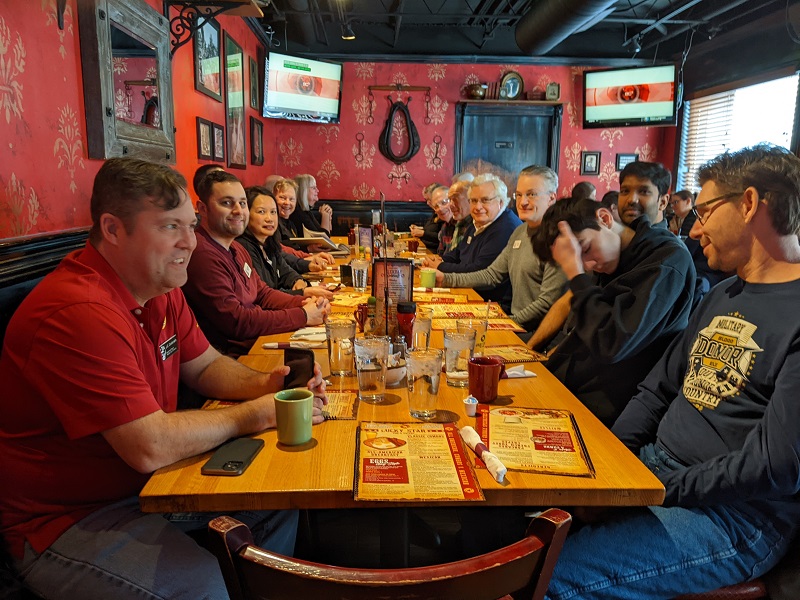 Nineteen region members and guests met at the Lucky Star in Burlington for coffee, breakfast and conversation.
Coffee Travelers chair Donna Daufenbach brought a door prize -- a Porsche Pink Pig coffee mug -- that was won by Kyle Pegues, son of John.
Donna also brought a book issued by the Porsche factory as a door prize. Roberta Hegy was the lucky winner.
Kyle Pegues will be a Porsche driver soon.
Roberta Hegy with the book. Looking on are Richard Hegy and
Dawn and Don Mildebrandt.
Posted on Saturday, March 11, 2023 11:36 AM, updated on Saturday, March 11, 2023 11:59 AM
Return to List of Journal Articles