An idea worth sharing
An idea worth sharing:
Take Panorama magazines to your local firehouse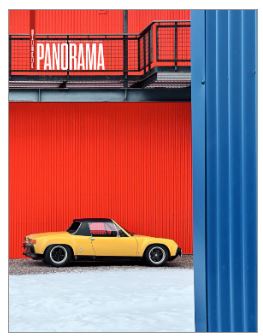 Susanne Finke, co-member of Kelly Hillstead, shared this idea with Steinlifters. After they accumulate a pile of magazines, including Panorama and other car-related publications, they take them to their local fire house so the firemen and women have something to read while on duty.
"They loved them," Susanne said.
Who doesn't have a bunch of Panoramas piling up? Rather than recycle them, why not save them up and visit your local fire station every couple of months? When you do, have someone take your picture with a few of the firefighters. It would be fun to see our members making this goodwill gesture.
Since firefighters are on duty around the clock, someone in the firehouse has to cook meals. If you subscribe to any cooking-related magazines, I am sure they would like those too. New recipes would be most welcome, I am guessing.
Posted on Monday, September 4, 2023 9:19 AM
Return to List of Journal Articles