September 2023 autocross results
Thanks to the many volunteers who helped to ensure the success of this event and thanks to autocross chair Dave Carlson for planning and organizing this event.
Susanne Finke and Kelly Hillstead were among the many volunteers who helped at the Sept. 17 autocross. Here's what Susanne had to say about the day.
"The weather started out raining in Milwaukee, but we drove out of it, and it became a beautiful day for the event. Chilly when the sun went behind the clouds (especially early in the morning) but when the sun came out, it warmed up nicely.
"We have done autocross events in the past (including one down in Birmingham, AL at the Porsche performance driving school). The course at Road America is very challenging as it presents a larger course with the ability to get more speed in some areas and changing elevations; very fun course.
"Porsche drivers in general don't always get a lot of miles on their vehicles, especially when we have to put them to bed for the winter, and as our friend Dan says put their pajamas on (car covers). These types of events provide the opportunity to give the car a little "exercise," lubricate the engine and get us out of our comfort zone.
"Tires always seem to be a topic of discussion among Porsche drivers. It seems the tires usually age to their life expectancy of 5-7 years before the treads are worn out. This type of event provides a great opportunity to put some aggressive miles on those tires!
"Something you can't put into words without experiencing this is what one driver said, 'I can't wipe the grin off my face.'"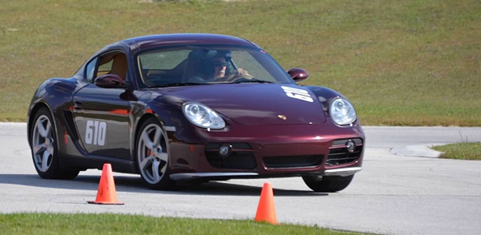 Photo credits: ZANNSPHOTOGRAPHY
Posted on Wednesday, September 27, 2023 9:26 AM, updated on Tuesday, November 21, 2023 11:11 AM
Return to List of Journal Articles