Brian Redman a hit at KIC
July 17 was a special date for region members as our Everything Porsche 50th anniversary celebration continued its journey, stopping this time at Porsche Park at Road America. Porsche Park, the name of our region website, is also the name of a special parking area at Road America set aside for Porsches. More than 70 Porsches enjoyed each other's company while drivers and passengers watched the vintage races on track and also gathered to hear Brian Redman, legendary Porsche factory race driver, tell stories of his days on some of the most heralded road courses in the world. The weather was hot but everyone had a great time.
In late afternoon, several members headed to Elkhart Lake for an early dinner at the Lake Street Cafe, a fine restaurant which never disappoints. Following dinner, everyone walked the streets of Elkhart Lake to check out the amazing variety of cars that were entered in the Road & Track Magazine concours d'elegance, one of the finest concours events in the U.S. It was an incredible experience for those who were there.
Photos submitted by Mike Wiviott, Ned Boston and Al Wagner.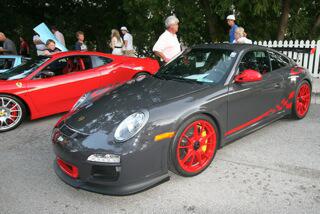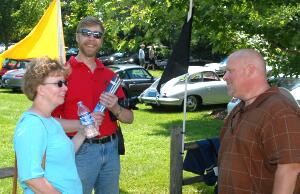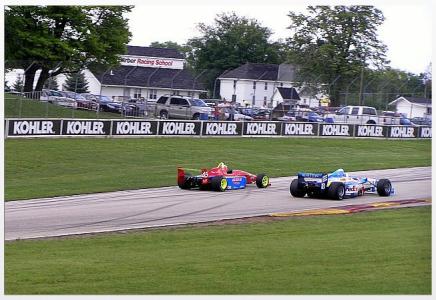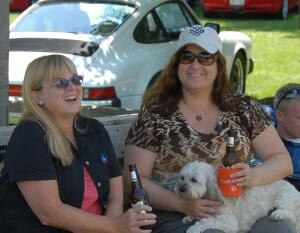 Posted on Saturday, July 31, 2010 8:25 PM, updated on Monday, August 9, 2010 9:43 PM
Return to List of Journal Articles