Concours d'Elegance
A concours d 'elegance ("concours" for short) is a judged event where cars are prepared to "as delivered" condition. Points are deducted from a maximum possible value based on condition and cleanliness. Various concours rules are used depending on the level of competition.
Nate Heiking is the Milwaukee region Concours Chair. Contact him at concours@porschepark.org.
Check out the photos from the July 30 concours competition.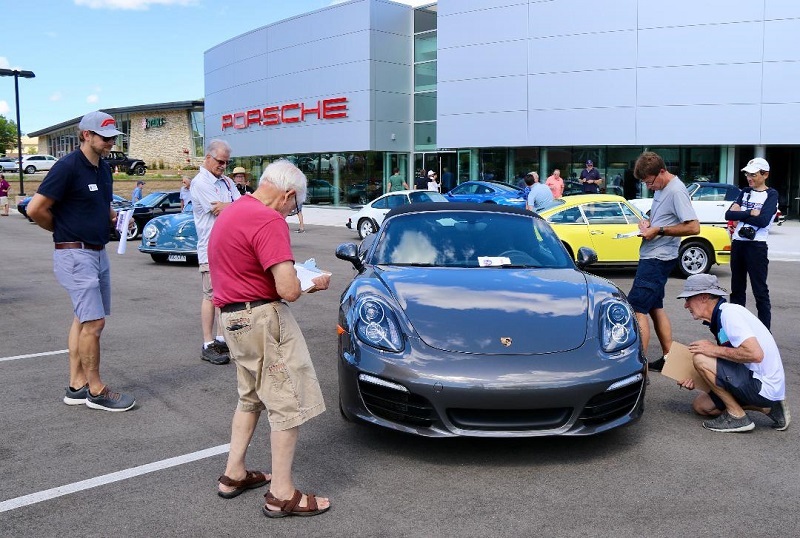 Judges Jim Del Balso (red shirt), Tim White (hat) and Jay Heppe (writing) inspect one of the many Porsches entered in the region's concours in July 2022. Nate Heiking, concours chair, far left, looks on. Photo credit: Al Wagner,
Flyers
Forms
Upcoming Events
Related Journal Articles